FanDuel Michigan Sportsbook has turned its full attention to basketball betting as it has launched its "Spread the Love" campaign on this Sunday's game between the Michigan Wolverines and Wisconsin Badgers.
With the latest Spread the Love promo, FanDuel Michigan Sportsbook will move the spread one point for every 500 bets that are placed on the Wolverines to cover against the Badgers. This special helps inflate point spreads to can't-lose levels.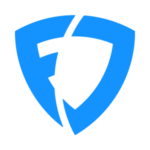 FanDuel Sportsbook
States: LA, NY, PA, NJ, IA, IL, CO, IN, TN, VA, WV, MI, CT, AZ
GET THE APP
This is the second time that Spread the Love has been offered by FanDuel Sportsbook in Michigan. Last month, bettors hammered the Pistons as more than a 100-point underdog against the Lakers. Needless to say, Detroit covered that game easily.
This time around, bettors can pump up the point spread to similar heights when Michigan and Wisconsin meet on Valentine's Day.
Click here to get a $1,000 risk-free bet and spread the love with FanDuel Sportsbook.
FanDuel Michigan Sportsbook to Spread the Love Again
Love will be in the air this Sunday for FanDuel players who log in and take advantage of a no-brainer winning bet.  Michigan opened as a short 2.5-point favorite over Wisconsin in this meeting, but with Spread the Love now in play, the Wolverines will tip off as a massive underdog in this matchup.
Notably, this promo has never produced a loser. In fact, an easy no-sweat winner cashes every time it is offered.
Remember, this offer comes in addition to the $1,000 risk-free first bet from FanDuel Sportsbook.
Why would FanDuel run a special that's essentially guaranteed to cost them cash?  The answer is simple — this promo generates huge betting interest, so not only does it serve as free publicity, but it's also sure to attract new players to the popular sportsbook app.
Here's how it works:
FanDuel will move the spread a full point in favor of bettors with every 500 wagers on Michigan. In other words, if 10,000 bettors back Michigan, the spread will move 20 points from -2.5 to +17.5. Based on previous activity in the Michigan market, however, it's likely that this spread will surge far higher.
All players will receive the best and final spread. Therefore, if Michigan closes as an 80-point underdog, all bettors will get that number, regardless of when wagers are placed.
Bets are capped at $50.
The offer is available in-app only in the state of Michigan.
How to Spread the Love at FanDuel Michigan Sportsbook
Here's how to get started with the FanDuel Michigan Sportsbook app:
Click here to register.
Make a first deposit of at least $10 (although we recommend a larger wager to take advantage of the risk-free first bet).
Place a risk-free first bet.
Then, make make a wager of up to $50 at -110 odds by backing the Wolverines on the point spread against the Badgers this Sunday. It's likely they will be a massive underdog that reaches can't-lose levels.
Some Quick History
Given that Michigan beat Wisconsin by 23 points in their first meeting, the Wolverines could very well win this game outright. However, thanks to Spread the Love, bettors will be able to back them with dozens of points in their favor.
As mentioned above, Spread the Love bets have never lost. Previously, bettors have backed teams such as the Indiana Hoosiers, Philadelphia 76ers, Indianapolis Colts and Denver Nuggets with this promo, cashing easy winners each time.
Click here to get a $1,000 risk-free bet and spread the love with FanDuel Sportsbook.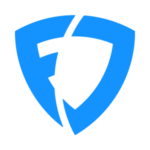 FanDuel Sportsbook
States: LA, NY, PA, NJ, IA, IL, CO, IN, TN, VA, WV, MI, CT, AZ
GET THE APP