Players can go large for the MLB playoffs with the BetMGM promo that delivers a $1,000 risk-free bet. And with an October weekend featuring Phillies-Cardinals, MLB postseason action, college football, and NFL Week 5 action, it's a great time to get started.
This BetMGM promo produces a $1,000 wager that is fully insured. Put another way, if you lose your promotional bet, you get a refund in free bets.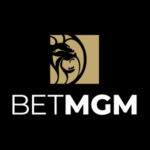 BetMGM Sportsbook
STATES: MD, LA, AZ, CO, IL, IN, IA, KS, MI, NV, NJ, PA, TN, WV, VA

GET THE APP
The hunt for red October has been successful. Postseason baseball is a reality for the Philadelphia Phillies for the first time since 2011. They have to play on the road, but they have a pair of aces, and it is a short series. Hopes are high, and bettors can take advantage of this promotion to add another layer of excitement to the action.
Click here to accept the BetMGM promo offer that will lock in $1,000 in first bet insurance.
BetMGM Promo Terms
These are the key takeaways. First and foremost, this offer is reserved for new players only. Secondly, players do not get many chances to make a four figure wager with no worries. If you generally bet lower increments, you get to another level with a win of this magnitude. Opportunity is knocking, but you are not required to bet this much. Under this promotion, any wager will be insured as long as it does not exceed $1,000.
The objective is to connect with the bet, rake in the cash winnings, and go back to work picking winners. If the bet falls short, all is not lost, because you get a betting credit refund. You can use the free bets in any betting market, and all sports are on the table. After the credit is deposited into your account, you have seven days to use the free bet tokens. Any time you win one of these wagers, you are paid in cash after the bet settles.
Take Advantage of This BetMGM Promo
Before you do anything else, click here or one of the others on this page. This will activate the code, and you will be eligible when you reach the landing page.
Then, follow the prompts and provide your basic personal info to establish your account. The last step is a geolocation verification to comply with state gaming regulations.
Thirdly, take a moment to download the app. When you have it, you will be able to bet from anywhere sports gaming is legal. Plus, you will have access to exclusive promotions that are only available in the app.
After that, it is time to fund your account. This is easily accomplished, because you can use PayPal, credit cards, debit cards, and several other methods.
When those formalities are out of the way, you make your move. Place a wager up to $1,000 in any market, on any sport. If you win, the cash is yours, and you will get a betting credit refund if you lose.
Promotions for Standard Users
Your first bonus opportunity will not be the last. As time goes on, you will receive a consistent stream of promotional opportunities for established players. There are free bets, risk-free parlays, and other one-off promotions that give players an edge.
Click right here to lock in the BetMGM promo that will deliver a $1,000 risk-free bet on the Phillies game or any other sporting event.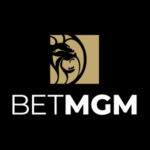 BetMGM Sportsbook
STATES: MD, LA, AZ, CO, IL, IN, IA, KS, MI, NV, NJ, PA, TN, WV, VA

GET THE APP