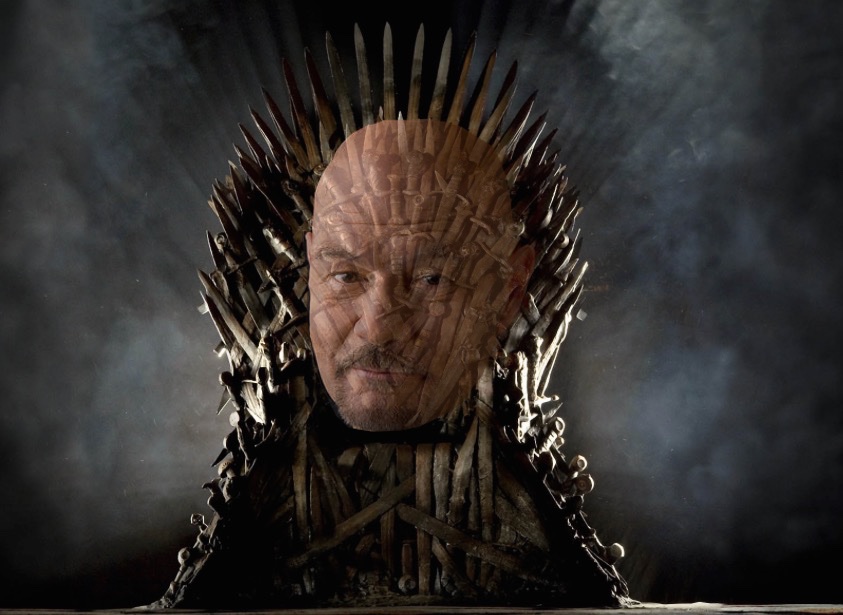 From the department of worst-kept local media secrets: Multiple sources say that WIP will announce the hiring of Tony Bruno sometime on Friday. Fans of his might consider this justice a gift on my daughter's wedding Wing Bowl day. As expected, Bruno will be teamed with Josh Innes from 1-6 in the afternoons.
A source told me that Tony verbally agreed to WIP's (CBS') offer and an announcement will be made at some point during or after the Wing Bowl. My money is on during.
It's unclear how they'll make the announcement, because Tony is in Arizona for the Super Bowl right now, looking a lot like Walter White. I asked him about joining WIP and if he planned on being at Wing Bowl, but despite our working relationship, he politely declined to comment. He mostly wanted to talk about interviewing Ines Sainz, and quite frankly, I don't blame him:
Tony says he plans on continuing to do his podcast (which, as you may have read, can be heard at LibertyBroadcast.co).
…
In other not-yet-news: I'm told Anthony Gargano joining 97.5, perhaps as part of a local morning show, is still very much a possibility. Gargano, who is believed to have a standard 90-day non-compete clause, likely wouldn't show up on the air until April at the earliest.
So what it looks like we have here is a couple of paisans switching familial ties. You know, two local radio stations going to the mattresses. HIT ME WITH THAT ISH: