There was a time not that long ago when a head-to-head match against Bryson DeChambeau and Brooks Koepka would have been worth dropping just about anything to sit and watch.
Bryson says Koepka's treatment of him has been 'disgusting'; Brooks: 'I've never liked him'https://t.co/pPN1pIQGG0

— GolfWRX (@GolfWRX) November 23, 2021
Below you will find our guide for THE MATCH V: DeChambeau v. Koepka Betting Odds, Picks, Prediction.
The Match V: DeChambeau v. Koepka
DeChambeau and Koepka had legitimate, visible dislike for each other for the better part of the last three years. The trouble started in January 2019 when Koepka complained about a competitor's slow play at the Dubai Desert Classic, and though Koepka didn't name DeChambeau, it didn't take a mind reader to know who Koepka was talking about:
"I just don't understand how it takes a minute and 20 seconds, a minute and 15 to hit a golf ball; it's not that hard. It's always between two clubs. There's a miss short, there's a miss long. It really drives me nuts especially when it's a long hitter because you know you've got two other guys or at least one guy that's hitting before you, so you can do all your calculations, you should have your numbers."
By this time, DeChambeau had been tagged with the derisive nickname "the scientist" – to some, "the mad scientist" – because of his self-proclaimed facility with numbers and belief that his game could be optimized with the application of physics principles and data analytics. This sort of talk from DeChambeau was anathema to most professional golfers, whose deepest thoughts are usually saved for the evening's dinner reservation and whether their corporate sponsors are happy. In a sport where it's mostly always been "see ball, hit ball," DeChambeau was telling anyone who would listen that he knew something they didn't.
DeChambeau also hadn't been able to slough off the slow play criticism, because when Koepka appeared in the 2020 "Body Issue" of ESPN Magazine, Koepka couldn't resist taking a shot. "That Body Issue, he didn't have any abs, I can tell you that. I got some abs." Well then. Koepka promptly replied on Twitter that he admitted to being two short of a six pack – the joke being that the tweet showed Koepka's four major championship trophies.
You were right @b_dechambeau I am 2 short of a 6 pack! pic.twitter.com/aCJ1jimId6

— Brooks Koepka (@BKoepka) January 16, 2020
From there, DeChambeau and Koepka spent the next year and a half sparring on Twitter and Instagram about a whole lot of stuff that in the grand scheme didn't really matter – Bryson's equipment troubles, Bryson firing his caddie, Koepka's fans calling Bryson "Brooksy" just to annoy him – and by July of this year, there was so much negative energy around the two that United States Ryder Cup captain Steve Stricker had to intervene, if only to make sure that this ongoing feud didn't cost the U.S. valuable points.
This, right here, was the inflection point. In July of this year, a head-to-head match between Koepka and DeChambeau would have been appointment viewing. Short of coming to blows, anything would have been possible, and a hot mic incident would have been a near certainty. But then the U.S. won the Ryder Cup, and months passed, and now it's Black Friday and the feud between Koepka and DeChambeau feels like a thing that both the players and the golf world has moved on from.
Still…what else are you going to watch this afternoon? Flyers/Hurricanes? College basketball? Come on. So, on with the betting analysis. Candidly, the ability to wager on this golf today is probably the most compelling part of its happening at all.
DeChambeau is a -120 favorite with Koepka going off at even money. That line is premised largely on the strong end to the past PGA season by DeChambeau, who finished second at the BMW Championship (losing in a playoff to Patrick Cantlay) and seventh at the Tour Championship. Koepka, meanwhile, went from playing elite golf for most of the summer (tied for second at the PGA Championship, tied for fourth at the U.S. Open, tied for sixth at the Open Championship) to absolutely slapping the ball around for the last six weeks (two missed cuts, a tie for 38th and a tie for 67th). DeChambeau is seventh in the current Official World Golf Ranking, while Koepka has fallen to 16th.
Who do you got?

Bryson DeChambeau (-120) is a slight favorite to win The Match against Brooks Koepka (+100)#FanDuel #TheMatch pic.twitter.com/t43fT42YQw

— SportsGridTV (@SportsGridTV) November 26, 2021
Bets We Like for The Match V
Either Player Carding an Eagle (+100, FanDuel Sportsbook)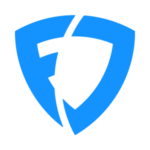 FanDuel Sportsbook
States: LA, NY, PA, NJ, IA, IL, CO, IN, TN, VA, WV, MI, CT, AZ
GET THE APP
SIGNUP BONUS
$1,000 NO SWEAT BET!


ANY GAME!
BET NOW
FanDuel Sportsbook is offering an odds boost from -160 to even money on either player carding an eagle. As far as both players hit it, and with the knowledge that the course will be set up with short par 5's and short par 4's, this prop could hit in the first hour of the telecast.
Click here to get a $50 holiday bonus in site credit from FanDuel Sportsbook.
Bryson DeChambeau to Win (-125, DraftKings Sportsbook)

DraftKings Sportsbook
States: MD, NY, LA, AZ, PA, NJ, IN, IL, IA, CO, MI, TN, VA, KS, WV
GET THE APP
SIGNUP BONUS
BET $5, WIN $150!


ANY GAME!
BET NOW
DraftKings Sportsbook is offering DeChambeau to win at -125 odds – so if you're going to bet on him, you might as well take the enhanced odds on him.
Bet $1, Win $100 if either team in the NFL, NBA, college basketball, or college football game of your choice scores a point with DraftKings Sportsbook by clicking here.
Bryson DeChambeau to Lead After 9 Holes (+100, FOX Bet)
FOX Bet is offering DeChambeau to lead after nine holes at even money, boosted from -133.
Click here to get a $500 risk-free first bet from FOX Bet.
The Pick
If this was a 72-hole stroke play event, the pick would be DeChambeau and it wouldn't be close. But it's not a 72-hole stroke play event – it's a contrived 12-hole match play event where the players will be mic'd up and expected to, to some degree, entertain as well as compete. DeChambeau's mind is cluttered in default mode. Today, DeChambeau will probably be thinking about everything (the feud, the cameras, the microphones, what it will mean if he loses) to his detriment. Koepka, meanwhile, could go out today, lose seven down, and still be a four-time major champion with at least 20 years of his prime ahead of him. Over 12 holes, Koepka's simpler game should prevail. We're taking Koepka at even money.