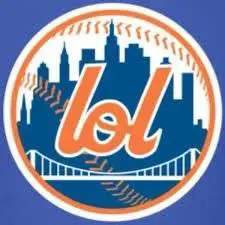 MLB
Mets Fans Have Found My Inbox
We've written a little bit about the Mets this week, mostly noting that they're stinking up the joint at the World Baseball Classic. Pete Alonso and Jeff McNeil were in the starting lineup for the only Team USA loss, then Edwin Diaz injured himself celebrating a win. Normally we would NEVER make light of a dude suffering an injury, but the guy pulled a Bill Gramatica here. "Come on man!" <Joe Biden voice>. This was Kendrys Morales 2.0.
Anyway, Mets fans found their way to my inbox:
"For the record, I'm not a Mets fan."
That means he's absolutely a Mets fan.
There was also this:
"You wouldn't make it past the first round," he says, perhaps forgetting the Phillies went to the World Series last year while the Mets were eliminated at home by the 5th seed.
Normally I wouldn't care too much about Mets fans, since that team is cursed and they're a surefire bet to exit in the Wild Card round, but there's so much hype for this Phillies season that I'm 100% back on board. It's one thing to chirp at Cowboys fans, since their team has achieved jack shit over the years, but the Mets are big spenders and they're gonna be a player in the toughest NL East that I can remember. I'm more juiced than 1996 Todd Hundley. I've even instructed Pagan that every time we mention Pete Alonso on the site, he must be referred to as "dorkface." That's a new company-wide policy. I'll make sure Bob is aware, and Ant San Francisco as well.