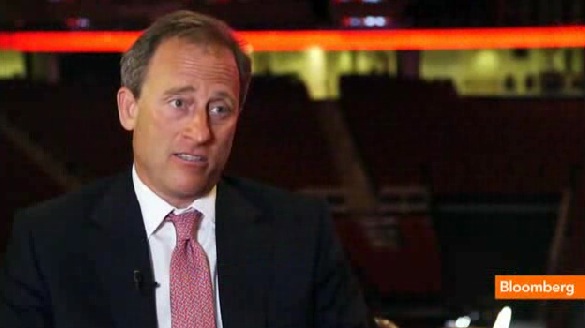 … for the New Jersey Devils.
Richie Rich loves so much what Sam Hinkie is doing with mathematicals that he decided his other team, the New Jersey Devils, should do the same thing. So, in perhaps the most synergistic hire of all-time, the Wall Street guy hired a numbers guy from the world of his high-profile gambling sponsor to work for his hockey team as a result of the job done by the guy who runs his basketball team. Rich people sentences.
Devils' owners Josh Harris and David Blitzer recommended the team put together an analytics department after doing the same with the Philadelphia 76ers, the NBA team they own. The job opening was posted publicly and the Devils put together a search committee that conducted a thorough interview process and eventually resulted in Mehta being hired.

Lamoriello, 71, is viewed as old school, but said he was very supportive of the idea of starting an analytics department and pointed to his background as a high school math teacher as evidence of his interest in statistics.

"Statistics have always been a part of the game," Lamoriello said. "The word analytics is a buzzword right now. To try and stay ahead of the curve, we looked into and interviewed a lot of people. … I certainly was extremely open-minded to it because of my background in math and the way I look at statistics and the way I think of a value.
Anyone who refers to analytics as a "buzzword" probably isn't really buying in to analytics.
Harris, of course, signed a huge sponsorship deal for the Devils and Sixers with Party Poker last year. So this is taking networking to a whole new level.
via NBC Sports, H/T to (@NotTheRealGoose)