On Thursday afternoon, the Flyers and Capitals meet in a Round Robin game with massive playoff implications. Let's get into our Flyers-Capitals betting preview, including odds, boosts, and picks.
Flyers vs. Capitals Betting Preview
There were questions entering the NHL's Return to Play about whether teams playing in qualifying series had an advantage over their Round Robin counterparts. After all, how much motivation would we see in a Round Robin tournament comprised of teams with guaranteed playoff spots? Fast forward to today and the answer is plenty.
The Flyers got off to a great start with a resounding 4-1 win over the Boston Bruins, who finished the regular season with the most points in the entire National Hockey League. They put themselves in the driver's seat early, though with Tampa Bay's win over Boston on Wednesday, the Flyers need to win against Washington to keep their hopes of earning the top seed in the Eastern Conference alive. Doing so would force Tampa Bay into a battle for the top seed in the Eastern Conference on Saturday.
On the other side of things, the Capitals' loss to the Lightning was disappointing and they face a very realistic possibility that their game against the Bruins on Sunday might be to avoid the fourth seed in the East. Conversely, handing the Flyers a regulation loss combined with a win over Boston could put the Capitals in position to garner one of the top two seeds in the conference.
Flyers vs. Capitals Odds
Here's the line for the Flyers and Capitals at DraftKings Sportsbook PA:
Spread: Flyers +1.5, Capitals -1.5
Moneyline: Flyers +100, Capitals -115
Over/Under: O 6 -114, U 6 +100
[sb-standard teams="Philadelphia Flyers" books="DraftKings"]
Bets We Like With a Flyers Win
Money Puck gives the Flyers an 53.9% chance of winning this game. It's worth noting that Money Puck correctly predicted the Flyers' win over Boston, despite sportsbooks such as DraftKings tabbing them as the underdog. The Flyers' implied win probability, based on the moneyline, is 50%.
Flyers Win (+110, DraftKings)
The Flyers have had the Capitals' number all season. Sure, they dropped the first game in overtime back on November 13, but they bounced back winning the next three games in regulation by a total of 15-6.
Unfortunately there are no same-game parlays we would typically recommend taking advantage of with DraftKings. If you have a chance to snag an in-game parlay, combine a Flyers win with any of the "Independent of Outcome" bets below.
You can get this one at DraftKings Sportsbook by clicking here.

DraftKings Sportsbook
States: NY, AZ, PA, NJ, IN, IL, IA, CO, MI, TN, VA, WV
GET THE APP
Flyers to Win 3-0, 4-2, or 5-2 (+900, FOX Bet)
This is a bit of better than a shot in the dark, though not inconceivable. The Flyers have managed to hold the opposition to two or fewer goals in eight of their past nine games. Additionally, in four meetings against the Capitals this season, the Flyers have held Washington to just two goals in each game. The 3-0 result is unlikely, but getting +900 odds while getting both 4-2 and 5-2 possibilities is worth a look.
New users at FOX Bet can get a $20 free bet with no deposit and a $100 deposit match when they sign up in PA here and NJ here.
Bets We Like Independent of Outcome
Under 6.5 Goals Total (-130, FanDuel)
The Flyers and Capitals have played four times this season and while the the last two games were high-scoring affairs, with the Flyers prevailing 7-2 and 5-2, scoring has been landing in the 3-6 range over the past few days. In fact, only 8 of 27 games since the NHL's return to play have seen seven or more goals scored. There's not a ton of value in taking the over at any of the sportsbooks, but FanDuel gives decent value to take the under at a high number of total goals.
You can get this one at FanDuel Sportsbook PA by clicking here.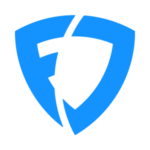 FanDuel Sportsbook
States: LA, NY, PA, NJ, IA, IL, CO, IN, TN, VA, WV, MI, CT, AZ
GET THE APP
SIGNUP BONUS
$1,000 NO SWEAT BET!


ANY GAME!
BET NOW
Over 1.5 Goals Period 3 (-245, DraftKings)
In each of the Capitals' past ten games as favorites, the "Over 1.5 Goals Period 3" prop has hit. You can juice this one up a bit by taking over 2 goals at -136 if you're feeling frisky.
You can get this one at DraftKings Sportsbook by clicking here.
Both Teams to Score Period 3 (+130, FOX Bet)
Though it's a slightly different bet as the aforementioned DraftKings prop, over at FOX Bet, you can snag "Both teams to score Period 3" at +130. This could be a real back-and-forth game with plenty of scoring and a ton of urgency late.
New users at FOX Bet can get a $20 free bet with no deposit and a $100 deposit match when they sign up in PA here and NJ here.
Flyers vs. Capitals Prediction
Pick: Despite being installed as the underdog in this one, the Flyers have found plenty of success when being put behind by the oddsmakers. Expect the Flyers, led by backup netminder Brian Elliott with a respectable 2.00 GAA vs. the Capitals, to hold Washington in check.
Take the Flyers and under 6.5 goals at DraftKings and get $1,000 in free bets here.