If I know my beat-writing colleagues, every Flyers story today will somewhere in the first few sentences talk about how the team was undermanned during the 3-2 shootout loss, but that they still played surprisingly well enough to earn a point in their first game back after being shut down for nine days because of a slew of players having to go into the Covid-19 protocol.
They wouldn't be wrong to construct their game stories that way either. Everything about that would be accurate. So, if you read them, whether it's before or after you read me, don't think of it as pack journalism or group think – it's definitely a pinpoint assessment of what happened with the Flyers in the loss.
But there was something a little more nuanced that I want to bring up. Despite the continued narrative that the Flyers don't get enough shots on goal (they don't. They are worst in the league, and they only mustered 22 against the Rangers) and that they give up too many shots on goal (they do, as New York peppered Carter Hart with 33) they actually played their 5-on-5 system about as well as one could expect, especially with six starters out of the lineup.
Sign up for Unibet PA by clicking right here and use promo code FEBFLYERS to win $75 if the Flyers score at least once against the Bruins.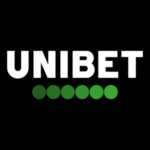 SIGNUP BONUS
FOR EVERY SIXERS THREE!


$6 BONUS
BET NOW
The fancy stat battle between these two teams was relatively even at 5-on-5 with the Flyers probably surprising most people winning the Corsi For battle (50.65%) and the Rangers winning the dreaded expected goals matchup (1.36-0.82 – for they record, they both scored one goal at even strength).
But that Corsi number is intriguing. I mean, here are the Flyers being outshot in the game by 11, which is pretty close to their average, and yet winning the possession battle at 5-on-5.
Now, one would think, that the Rangers simply were superior on their five-man advantages compared to the Flyers' five. After all, the Rangers did score a power play goal while the Flyers, without Claude Giroux, Jake Voracek, Oskar Lindblom, and Travis Konecny (also Scott Laughton and Justin Braun, but neither really get power play time) were simply ineffective with the man advantage.
Not so.
The Flyers actually generated 15 shots toward the net on the power play compared to the Rangers at 5-on-4 (the Rangers did have a 5-on-3 for 35 seconds in the first period and a 4-on-3 power play in overtime).
So the reality of the numbers here is that the Flyers dictated the play for much of the game, and that's pretty impressive considering the talent that was missing.
Coach Alain Vigneault addressed his team's 5-on-5 effort after the game:
"I liked the way we played in the first period and the third period. In the first period, 5-on-5 we didn't give them a scoring chance. They got a couple chances 5-on-3 and then their next chance was when they scored on their power play. In the second period, I thought (there were) a couple misreads on our part in the neutral zone (that) led to some quick counters on their part. They are a highly-skilled team. But, I really liked the way we competed. We tried to play a simple north-south game. (We were) able to come back at that point and we lost in the skills competition, in the shootout at the end. We battled hard tonight."
The next question was a good one (It was not mine. I had to miss the press conference unfortunately):
Did you implement any strategic changes or stylistic changes just to deal with the fact there are so many new guys?

"I had one practice basically with our group, which was (Wednesday). We didn't change really anything other than trying to play maybe a little more high-percentage game tonight. We knew that team was going to play with an edge tonight. I thought the first period, again 5-on-5 we didn't give them a scoring chance."
So nothing changed other than personnel. That's the key here.
Now, before the naysayers go and point out that 'see, the Flyers are too loosey-goosey with their system when Giroux and Voracek are in the lineup,' you have to understand what the difference is here.
With less-talented offensive players in the lineup, the Flyers' only chance of winning this game was to be disciplined within the system's structure, ask the new players to simply play their rolls and not try to do any more or less, and to try to be opportunistic on offense but not be creative.
Guys like Giroux and Voracek, and to a somewhat lesser extent Konecny, have the freedom from the coaching staff to try to be creative in the offensive end when the Flyers have the puck. This lineup, not so much.
Notice the coach mentioned they were "trying to play a little more high-percentage game." That means, no risks. Try to make safe passes and good shots. Don't try and get creative.
It would explain why the Rangers blocked 27 Flyers shot attempts. That many blocks is something you see in the playoffs, not something you see in Game 14 of the regular season. It's noteworthy, too, that 15 of those blocks came on attempts from Flyers defensemen, which meant they were purposely cranking them up from the point looking for deflections at the net.
And with a lineup chock-full of non-regulars and minor league callups, that was a sound strategy.
The fourth line of Sam Morin (6:32), Andy Andreoff (9:04) and Maxim Sushko (5:55 in his NHL debut), didn't get much ice time, but when they did, they stuck to the system and didn't give up much at all. They didn't register a shot, but only had two fired at Hart while they were on the ice.
The third line, which featured Connor Bunnaman (10:40) moving to left wing, Nolan Patrick (15:56) playing center and David Kase (10:58) on the right actually had the Flyers' best CorsiFor% at 62.50, albeit in limited action.
Even putting together a second line of Michael Raffl, Kevin Hayes and Nicolas-Aube Kubel was a winning combination. Those three together aren't going to win a beauty contest for pretty plays, but they are all willing to go to the greasy areas in front of the net to try and score, and well… that happened early:
NAK ATTACK 1-0 #Flyers pic.twitter.com/aK4WUuyQPc

— Snow The Goalie: A Flyers Podcast (@SnowTheGoalie) February 19, 2021
As for the top line, well, Vigneault simply put his two best scoring wingers he had in James van Riemsdyk and Joel Farabee on a line with his best center, and hoped it would pay off, and it did, with the goalie pulled in the final minutes, with once again traffic in front of the net helping the Flyers to earn a point when the overwhelming feeling coming into the game was they had very little chance of doing that considering their shorthanded personnel situation.
beezer plays to the buzzer. #AnytimeAnywhere | #NYRvsPHI pic.twitter.com/58rWQgPOhZ

— Philadelphia Flyers (@NHLFlyers) February 19, 2021
So, what's the point here? The point is, when it's played properly, the Flyers' system works. Its a good system, regardless of the shot disparity. Yes, the Flyers need to be better there. They have to be better getting the puck out of their own end and not turning it over giving the opponent chances at their net.
And they need to be better at getting shots through to the net. Against the Rangers, they weren't creative enough (although that was the gameplan) which led to myriad blocked shots. Normally the Flyers are too unselfish and are looking to pass the puck with their creative players when they should be shooting more.
There needs to be a happy medium.
But what you saw, with so many skilled forwards out of the lineup, was that the way Vigneault wants this team to play works. Take away a few sloppy plays in the second period and the Rangers generated very little in the way of good scoring chances against the Flyers. There's no need to change the system or the structure (as you see a lot of fans calling for on the interwebs). The players are still buying in to what the coach is asking from them. That was obvious tonight, too. There are no malcontents.
Once the Flyers get everyone back, and get going, playing hockey basically every other day in March (16 games in 30 days), and if they can avoid any more COVID-related pauses or depletions to the lineup, they'll be just fine playing this way.
A few miscellaneous items
1) Carter Hart was really good against the Rangers. While the Flyers limited them at 5-on-5, the few chances they did get (especially in the second period) were top-notch opportunities that Hart denied. The two that stuck out were the breakaway glove save on Pavel Buchnevich just before  the penalty shot and an OT chance by the always dangerous Artemi Panarin from right out front in the slot.
Hart robs Buchnevich on the breakaway before denying him on a penalty shot shortly after, wtf was that pic.twitter.com/Dq7IdVKOKC

— Brandon Murphy (@2Murphy8) February 19, 2021
"There's no doubt that Carter did what a good goaltender's got to do and give your team a chance to win and be in games," Vigneault said. "That's what Carter did right from the start. He wasn't really tested very much other than that 5-on-3 in the first period, but after that, especially in that second period, he had to make some big saves for us and he did."
2) Farabee continues to impress, not only with his scoring touch, but his game is maturing faster than expected. Usually second-year players have that sophomore slump. Not Farabee.
Rookie Joel Farabee — 8 goals in 52 games

Sophomore Joel Farabee — 7 goals in 14 games

— Jordan Hall (@JHallNBCS) February 19, 2021
Farabee has 13 points in 14 games. Or if you want to look at it another way, he has the same amount of points so far this season as Sidney Crosby.
3) Despite having not played a game in 10 days, with the loser point, the Flyers (8-3-3, 19 points) moved into a three-way tie for second place in the East Division with Washington and the Islanders, but have the tiebreaker over both teams. They are three points behind the first place Bruins who they will meet in the outdoor game at Lake Tahoe Sunday, which is now a 2PM start time (not 3PM as originally scheduled).
4) The Flyers played their first game without either Giroux or Voracek in the lineup since March 1, 2009. In that game the Flyers lost 3-0 to the New Jersey Devils. Here's who was in the lineup for the Flyers that night: Andrew Alberts, Aaron Asham, Danny Briere, Matt Carle, Jeff Carter, Braydon Coburn, Riley Cote, Simon Gagne, Nate Guenin, Scott Hartnell, Randy Jones, Mike Knuble, Joffrey Lupul, Ryan Parent, Darroll Powe, Mike Richards, Jared Ross, Scottie Upshall and in net was Martin Biron. The coach? John Stevens. The Flyers have had five head coaches since.
Advanced Stats used in this post courtesy of NaturalStatTrick.com