The Sixers look to be coasting to the finish of the regular season, figuring they will trip over the one win they need to clinch the Eastern Conference's top spot sooner or later. With two home games against Orlando following tonight's action in Miami, it stands to reason they will accomplish what seems a foregone conclusion. With a magic number of just one and three games remaining, it's hard to imagine there being proper motivation for this team to rise to the occasion in the front end of back-to-back games, knowing they are home tomorrow against a far inferior opponent. What will it mean for their game against the Heat tonight?
Let's take a closer look at the top Sixers vs. Heat game picks and make some predictions for this May 13, 2021 matchup.
Well, don't expect the Who's Going to Play Tonight spinner to land on a lineup favorable to Sixers fans. What truly is to be gained with an all-out effort tonight when the same goal can be obtained tomorrow via a path of lesser resistance?
For teams locked into their playoff spots, or lack thereof, this time of the regular season means tons of question marks regarding motivation and available personnel. We will look to use these uncertainties to our advantage by ascertaining some value-laden prop bets for tonight's game available at popular sportsbooks.

DraftKings Sportsbook
States: NY, AZ, PA, NJ, IN, IL, IA, CO, MI, TN, VA, WV
GET THE APP
Sixers vs. Heat Odds (May 13, 2021)
Here's the line for the Sixers and Heat  at DraftKings Sportsbook:
| Team | Run Line | Moneyline | Total |
| --- | --- | --- | --- |
| Hawks | +7 (-108) | +240 | O 215.5 (-112) |
| Sixers | -7 (-113) | -295 | U 215.5 (-109) |
And here are the current best available odds for the Sixers (may not display on Google AMP pages):
Bets We Like With a Heat Win
Miami Heat to Win All 4 Quarters (+1250, FOX Bet)
A heck of a payday here for a tough prop to win. However, if the Heat are to win this one, it might be because of the lack of true motivation by this Sixers team.
Yes, the top spot is within their grasp and a win here would give it to them. However, so would a win at home tomorrow against the conference's worst team, the Orlando Magic. If Joel Embiid sits and perhaps Matisse Thybulle and/or some of his teammates join him in street clothes, we could be looking at a Sixers lineup that does not inspire a ton of confidence.
The group they sent out there the other night in Indiana mustered just 32 second half points and the quality of their play is unlikely to be much different even with the possible additions of Furkan Korkmaz and Shake Milton. An Embiid-less lineup has the potential to lay an egg any night and we will take a small stab that they do so here, given that this game does not mean a ton to Philly, but it means a lot to Miami.
That's right, the Heat have a ton to play for in this one. They are in a three-way battle with the Knicks and Hawks for the fourth through sixth seeds in the Eastern Conference. Miami is currently tied with New York, against whom they hold the head-to-head tiebreaker. However, the Heat trail Atlanta by a half game, which they would regain with a win tonight. If the Heat hope for the fourth seed, they need this win, as the Hawks hold the regular season tiebreaker on them.
If Miami finishes fourth, they avoid the East's "Big Three" until at least the Eastern Conference semifinals, as well as hold home court advantage in the first round against either New York or Atlanta. Seems like motivation enough to want to come out here and play hard from the opening jump.
If Philly comes out with a diminished lineup and looks disinterested, like they did in the second half of the Indiana game, it's certainly conceivable that the Heat hand the Sixers a loss reminiscent of the their four-game losing streak a couple weeks ago when they had so many key guys out.
The 76ers only won two of the 16 quarters during that losing streak, including losing all four quarters of the final Milwaukee game. They lost that game 132-94. Miami has the personnel, if Jimmy Butler can go tonight, to dole out a similar spanking. For this payout, this one is worth a look.
Click here to get a $500 risk-free bet with FOX Bet PA. Get it in NJ by clicking here.
Bets We Like Independent of Outcome
Philadelphia 76ers Total Points First Quarter – Over 27.5 (PointsBet -121)
Not a great spot for the Sixers, in general, on the road in a building where they historically struggle, while also lacking proper motivation. However, it's undeniable how quickly this team has jumped out of the gate from the opening tip these last few weeks. They have scored 32 or more points in all six games this month, including seven of their last nine.
They are going to continue to try to bring it early in hopes of breaking this game open and coasting to a win and clinching the top seed.
Miami seems willing to allow a quick start to opponents lately, conceding 28 or more points in five of their six games thus far this month, despite winning five of those games. Down this final stretch of regular season, Miami seems interested in learning how to play with the high-scoring teams they could see in the Eastern Conference Playoffs. They have played 10 straight games over the total and eight of the 10 opponents in that stretch reached 110 or more points (that is four quarters averaging 27.5 points each).
These two teams are also on a high-scoring run when they meet, increasing our chances of a 28+ point first quarter by Philly. The two squads have played five straight head-to-head meetings over the total, as well as four straight here in Miami. The Sixers reached 28 points in the first quarter of both meetings this season and have done so in five of the last six against the Heat.
Click here to get a $1,000 risk-free first bet with FanDuel Sportsbook.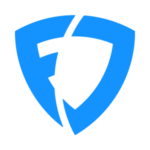 FanDuel Sportsbook
States: LA, NY, PA, NJ, IA, IL, CO, IN, TN, VA, WV, MI, CT, AZ
GET THE APP
SIGNUP BONUS
$1,000 NO SWEAT BET!


ANY GAME!
BET NOW
Sixers vs. Heat Pick
It's no secret we have our concerns about the Sixers will to win this one. With a line that currently just asks Miami to win a home game they need against a team it has owned in this building, we cannot pass up the chance to back the Heat here.
Miami needs this game if they want a shot at the No. 4 seed in the East. This is their final home game of the regular season and they have a day off tomorrow to travel to Milwaukee for the front end of back-to-back games at the Bucks and Pistons.
Philly lacks the day off tomorrow, instead having to fly home to play Orlando on no rest. I just feel like they'd rather dump more eggs in that basket and clinch their first No. 1 seed since 2000-01 on their home court than push for the win tonight and risk losing both tonight and tomorrow, potentially leaving the clincher to the final game of the regular season on Sunday.
The Heat have won three straight and four of five against the Sixers in Miami, with the only ATS loss coming in that one outright loss.
Notably, Philly is just 20-15 on the road, compared to 27-7 at home. The Heat are 9-5 ATS this season as favorites of less than three points.
Trends to Know
Philadelphia has made their recent living off of bad teams as their eight-game win streak all came as favorites of 7.5 points or more. Now, the Sixers play at a hot Miami team having covered just three of their last 11 games against above .500 teams and just two of their last seven road games against teams with winning home records.
Miami has lost just one of their last seven games against the spread. They won six of those seven straight up, meaning they have covered four of their last five after a straight up win.
Sixers vs. Heat ATS Pick
We get value galore here with healthy uncertainties and the public believing the Sixers will be desperate to clinch that top spot. We feel otherwise and have to back the Heat to win tonight, and, thus, cover this short underdog spread.
Our Pick: Heat +1.5 Over Sixers
Editor's Note: The spread has moved since the writing of this post. As of early Thursday afternoon, the Sixers are now a two-point underdog.
Click here to bet $20, win $100 guaranteed, regardless of the outcome, with a no-brainer BetMGM promo.
BETMGM SPORTSBOOK
States: KS, LA, AZ, NJ, IN, IL, CO, MI, VA, TN, IA, WV
GET THE APP
SIGNUP BONUS
$560


DEPOSIT MATCH
BET NOW