COLLEGE FOOTBALL
Sixers vs. Knicks Betting Odds, Pick, Prediction (October 26, 2021)
On Tuesday night, the Philadelphia 76ers will play the New York Knicks at Madison Square Garden. The Sixers are coming off a convincing win over the Oklahoma City Thunder on Sunday night. The Knicks took their first loss of the season on Sunday, losing to the Orlando Magic in New York. Both teams are 2-1 in the early going.
Let's get into our Sixers vs. Knicks betting pick with player prop predictions, odds, and analysis for this October 26, 2021 matchup.
BETMGM SPORTSBOOK
States: LA, AZ, CO, IL, IN, IA, MI, NV, NJ, TN, WV, VA
SIGNUP BONUS
1+ 3-POINTER!


BET $10, WIN $200
BET NOW
Sixers vs. Knicks Betting Pick (October 26, 2021)
You know what's weird? How there really isn't a rivalry between the Sixers and the Knicks.
Think about it. Phillies fans hate the Mets. Eagles fans hate the Giants. Flyers fans hate the Rangers. In all three cases, the feelings are definitely mutual. Now take a moment and think about the last time the Sixers and Knicks played a game where emotions ran high. I've been sitting here thinking about it for longer than I care to admit, and I'm coming up absolutely empty.
To a large degree, this absence of malice is due to the following factors: a. the Sixers and the Knicks have both had long, pathetic, barren stretches in the past 20-30 years, and b. when the Sixers have been good, the Knicks have sucked out loud and vice versa. Ask the Eagles and the Cowboys – it's hard to sustain a rivalry when the teams aren't actively fighting for the prize at the same time.
So tonight, the announce teams will chirp about the "storied rivalry" between the Sixers and the Knicks. But you will have read this piece, and you'll know better. There's no rivalry here. There's just two teams in geographic proximity playing the same sport in the same league.
There are heavy whiffs of Phillies/Pirates here. In the 1970's, the Phillies and Pirates dueled for years for National League East supremacy. Then the Phillies became doormats, and the Pirates were, briefly, really good (Bonds, Bonilla, Drabek et al). And by the time the Phillies ran the table in the late 2000s, the Pirates had sunk to significant lows. Again, it's not just teams separated by low mileage. It's teams separated by low mileage who are good at the same time. The Sixers and the Knicks never seem to fill that bill.
Bet $10, Win $200 if your NBA team makes a three-pointer with BetMGM when you click here.
Sixers vs. Knicks Odds
Here's the line for the Sixers and Knicks at FanDuel Sportsbook:
Spread: Sixers +1.5 (-110), Knicks -1.5 (-110)
Moneyline: Sixers +100, Knicks -118
Total: 217.5
Bets We Like With a Sixers Win
Sixers to Win and Over 217.5 Points (+259, FanDuel Sportsbook)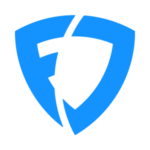 FanDuel Sportsbook
Must 21+ and present in participating state. Gambling problem? Call 1 - 800 - GAMBLER.
Trying to bet the Sixers this season, as with other recent seasons, is going to be an arduous task because there will be so many nights (like tonight) where you don't know whether Joel Embiid will play until the ball actually tips. It looked for all of the world on Sunday night that Embiid was not going to play. He played, the Sixers won and covered…that's usually what happens when the Sixers play a bad team with Embiid on the floor.
This pick is independent of Embiid's availability. Assuming the Sixers win, this game will most likely go over the 217.5. The Knicks have scored no fewer than 104 points in their first three games, one of which was a 138-point outburst in overtime against the Celtics. The Sixers have been remarkably consistent through three games: 117, 109, 115. There are no safe bets, but the over in this game looks highly likely.
Get a $1,000 risk-free first bet from FanDuel Sportsbook by clicking here.
Bets We Like Independent of Outcome
Kemba Walker Under 13.5 Points (-113, Barstool Sportsbook)
Barstool Sportsbook
STATES: OH, MD, AZ, LA, CO, IL, IN, MI, PA, VA, NJ, TN, IA, WV
SIGNUP BONUS
$1,000


NEW PLAYER BONUS!
Especially as new seasons begin, the public's tendency is to gravitate toward players they have heard of and have seen big performance from for the purpose of making new wagers in the new campaign. Kemba Walker is one of those players. If you follow the NBA, you are very familiar with Walker's career. He has averaged 19.8 points per game in 707 games played. At times, Walker was a prolific scorer and at times a dominant performer.
But Walker is off to a slow start this season. That slow start may be attributable to a knee injury that limited him to 43 games with the Boston Celtics last season. Walker played 22 minutes in the Knicks' win at Orlando four days ago and 19 minutes against the Magic on Sunday. Unless Walker is going to get a lot more run in this game, getting to 14 points will be a struggle.
Click here and use promo code BROAD1000 to get a $1,000 risk-free first bet from Barstool Sportsbook.
Julius Randle Over 8.5 Rebounds (-105, DraftKings Sportsbook)

DraftKings Sportsbook
21+ and present in participating states. Gambling problem? Call 1-800-GAMBLER.
If Embiid plays, this prop will be harder for Randle to hit. Difficult, but not impossible. Randle has gone over 10 rebounds twice in his first three games, and even in the game he didn't get to double figures in rebounds, he had eight. If Embiid doesn't play, or is limited, the Sixers will have to play small and do some run-and-gun, which would play right into this prop.
Click here to Bet $5, Win $200 bonus if your NBA or NFL team wins its game with DraftKings Sportsbook.
RJ Barrett Over 1.5 Three Point Field Goals Made (-125, FoxBet)
Barrett has been a bit enigmatic since being drafted by the Knicks third overall in the 2019 draft. It's not that he's been bad. He just hasn't been the volume scorer that the Knicks thought they were getting. What we know Barrett will do, though, is take his shots and take his threes. He averaged almost four and a half three-point attempts last season, and in the first three games this season he is averaging more than six three-point attempts per game. This appears to be a point of emphasis for him. If he takes six more tonight, he'll probably make two.
Click here to get a $500 risk-free first bet from FOX Bet.
Sixers vs. Knicks Prediction
The Knicks have played the Orlando Magic twice in the past four days. Somehow, the Knicks managed to lose one of those games, which seems incomprehensible. In any event, the step up in level from the Magic to the Sixers is steep. The Sixers and the Knicks play each other a lot every season as division rivals. If this game was a Tuesday night in February, the Knicks might well be the play. But this is the fourth game of the season. The Sixers are still pretty clearly in early-season high energy mode.
Of course, if Embiid doesn't play, we never had this conversation.
Pick: Sixers moneyline. (+100 at FanDuel Sportsbook).
Click on your state in the list below to get a $5,000 risk-free first bet from Caesars Sportsbook.