COLLEGE FOOTBALL
New Unibet NJ Sports Betting and Casino Apps Deliver Upgraded Features, Player Experience
Unibet is looking to make waves in the New Jersey market following recent upgrades to its app and new player bonuses. With Major League Baseball and NBA Finals action headlining the upcoming sports calendar, now is a great time to jump into the mix and take advantage of its new features.
The Unibet NJ apps, which offers both online casino and sports betting play, has a pair of strong offers from which to choose:
Casino: New users who signup will receive a 50% deposit match, good up to $1,000 (claim it here).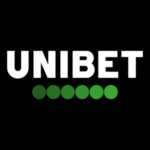 Unibet Online Casino
New Jersey
SIGNUP BONUS
UP TO $1,000!


50% DEPOSIT MATCH
PLAY NOW
Sportsbook: New users who bet $25 on upcoming sports events will be issued $100 in bonus bets (get it here).
As a practical example, a new user who is looking to jump in and play popular online casino table games like blackjack and roulette will have the opportunity to play with a bonus bankroll. This not only affords the player an opportunity to win cash on Unibet's dime, but it also allows the player additional opportunities to experience all of the recent upgrades (more on those below).
Meanwhile, let's say a sports bettor wants to jump in, make a first deposit of at least $25 and play a wager of the same amount on an upcoming Phillies game. Regardless of what happens in that matchup, the player will be issued $100 in bonus bets. And if the wager wins? Even better, as Unibet NJ will dish out the cash payout on top of the bonus bets.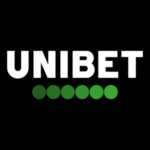 Unibet Sportsbook
New Jersey
SIGNUP BONUS
BET $25, GET $100!


BONUS BETS
BET NOW
New Unibet NJ App Features
The New Jersey online sports betting and casino markets have been well-established for sometime now, but Unibet is looking to make a charge and become one of the market leaders. In an effort to do just that, the company has issued a series of upgrades across both in-app gaming platforms.
Along with an expansive offering of sports betting markets across multiple sports and leagues, a fresh look, and crisp functionality, here are some highlights that add to the overall user experience:
Popular Games and Events Tab: Looking to bet on the biggest and best matchups? There's no need to work your way through multiple menus to place bets. Hit the this tab and check out the most popular games on tap.
League and player info: Unibet helps its users get informed before placing bets by providing player and league stats, trends, lineups, and more.
Promotional visibility: Take a look at the current betting odds and promotions simultaneously without jumping around to discover relevant offers.
Ultimately, the combination of improved app functionality paired up with more accessible data and information figures to dramatically improve the overall bettor experience.
Over on the casino side of things, there are also some notable upgraded features:
Pick Live Tables Like You're at the Casino – Know the number of people at a game table and the recent run of numbers for roulette games, just the way you would walking around the casino floor.
Prize Drawing Tournaments – Along with standard play options, Unibet NJ has added casino tournaments, both daily and weekly, to the fold that offer up the ability to win cash prizes and other bonuses.
Personalized Recommendations – This feature recognizes player preferences, helping get you to your favorite action quicker.