Fanatics Sportsbook: Latest Sports Betting Launch Details
At this point, it's as American as apple pie and as commonplace as obscenities at Lincoln Financial Field. (Sorry, Santa; but not even you can possibly avoid it.) We're of course referring to companies that look to incrementally join the rapidly expanding online sports betting market.
Fanatics Sportsbook is set to become an eventual living reality, as evidenced by what the giant sports company has done as of late. Exactly where the $18 billion-valuated sports merchandise conglomerate currently belongs in the market, especially when thinking about eventual injection into the NY online sports betting market, is a major point of note for those in the industry.
Although the company's NY online sports betting aspirations have remained officially unfulfilled—as it was not included in the initial batch of sports betting apps to enter the market upon live launch—that does not mean the Fanatics Sportsbook story has officially ended.
In late June 2022, CNBC reported that Fanatics is currently engaged in negotiations to acquire Tipico. It's long known that Michael Rubin is ready to take his company into the online sports betting world, and what Tipico brings to the table could set them up for an incredible launch.
Word around the campfire is that Fanatics' sportsbook brand name will be BetFanatics, as the company filed to trademark the name in late May 2022.
Some prior uncertainty surrounding the Fanatics Sportsbook brand stems from the company's not-so-subtle actions, whereas other bits are purely speculative. Then again, there have been moves and puzzle pieces that have transparently laid breadcrumbs en route to a logical conclusion.
For those uninterested in researching the breadcrumbs, have no fear: Crossing Broad is here to recap what you need to know about Fanatics and its potential entry into the wonderful land of legalized online sports gambling.
Of course, the interested online sports wagerers located in a legal betting state can take advantage of one of the amazing sportsbook promos currently running, all while keeping an eye on the materialization of Fanatics Sportsbook.
Take advantage of FanDuel Sportsbook's mouthwatering $1,000 No-Sweat First Bet or any one of the numerous offers below:
What is Fanatics?
Fanatics Incorporated is a multi-billion-dollar sports company that has official merchandise deals with the NFL, NBA, MLB, NHL and other leagues. It's recently maneuvered into the sports trading card space, among other notable markets.
The online retailer was founded in Jacksonville, FL in 1995 by Alan Trager. Focusing initially on the then-expansion Jacksonville Jaguars and local collegiate sportswear, Fanatics first started when brothers Alan and Mitch Trager opened Football Fanatics, a brick-and-mortar storefront in the Orange Park Mall.
A second physical location opened in 1997 just three years prior to the hiring of the company's first official e-commerce employee. In 2011, Michael Rubin's GSI Commerce purchased the company for a cool $171 million in cash and $106 million in GSI common stock. A year later, Rubin bought Fanatics outright from eBay.
Fanatics expects to generate $3.4 billion in sales in 2021 with an estimated valuation at $18 billion, per The Wall Street Journal.
Fanatics Online Sports Betting News Timeline
September 2021 is when Fanatics and the online sports betting industry collided. Per Action Network, Fanatics is closing in on purchasing a sportsbook operation.
"Sources say meetings with Rush Street Interactive (RSI) and Swedish company Betsson have been productive and the company might buy one of them soon."
🗓 June 2022: Fanatics in Talks to Acquire Tipico
Per CNBC, Fanatics is currently engaged in discussions to acquire Tipico. The news comes on the heel of Fanatics' executive chairman Michael Rubin selling his 10% share in Harris Blitzer Sports Entertainment, which owns the Philadelphia 76ers and New Jersey Devils.
This move opens Rubin and Fanatics up to enter the online sports betting arena.
🗓 May 2022: Fanatics Files Trademark for BetFanatics
In May 2022, Fanatics officially filed an application to trademark the name BetFanatics.
🗓 January 2022: Fanatics Acquires Topps
While Fanatics Sportsbook's ambitions remain grounded at the moment, the company further positions itself for growth. In early January 2022, Fanatics acquired Topps for a cool $500 million.
In addition to its already established merchandise empire, Fanatics adds one of the undoubted trading-card brand leaders in the world.
🗓 November 2021: Fanatics Not Included In The Initial Approved New York Sportsbooks
It's a cruel business, and Fanatics already knew that heading into this venture. When the New York State Gaming Commission announced its list of the initial nine operators that would have the ability to enter the NY online sports betting market, Fanatics Sportsbook was not included.
The approved list included the following sports betting apps:
FanDuel
DraftKings
Caesars
BetMGM
PointsBet
BetRivers
WynnBET
Bally Bet
Resorts World
Although that left out Fanatics, Barstool, FOX Bet and many others, the story does not end there. Per all indications, Rubin and company are still on a mission to enter the exploding NY sports betting market—one way or another.
🗓 September 2021: Fanatics' Intent On Purchasing A Sportsbook Operation Become Clear
Fanatics is interested in acquiring a sportsbook operation, per a report. Meetings with both Rush Street Interactive and Betsson were reported as "productive," and that Fanatics could purchase one of the two "soon."
Additionally, Fanatics is keen on a NY online sports betting market focus. Projected to go live in early 2022—perhaps before or shortly after Super Bowl 56—New York's inclusion into the legalized online sports gambling market is set to move things quickly.
Maybe that's why Fanatics has "99 problems but sports betting ain't one." (Hey, which mega-company doesn't have fewer than 99 problems at any given time?)
Over the course of Spring and Summer 2021, Fanatics CEO Michael Rubin generated a lot of enthusiasm surrounding the possibility of a Fanatics Sportsbook. He captured capital investment and hired news-worthy names.
One name stands above the rest, as it relates to generating buzz.
One of the greatest hip-hop artists of all time, Jay-Z, was named Fanatics Vice Chair in a not-so-silent or subtle fashion. With the Brooklyn native on board, coupled with $300 million-plus raised, Rubin believes a winning formula is already in tow.
"We think we have a structural advantage to building any digital sports business, and online sports betting is no different," Rubin said per the WSJ.
On Aug. 16, 2021, TMZ reported that Michael Rubin and Jay-Z (Fanatics Sportsbook) applied for a New York sports betting license.
"TMZ has learned Jay's name is on one of the applications submitted to the NY Gaming Commission requesting approval for an online sports betting license. Sources with direct knowledge tell us he's partnering with his buddy, Sixers partner Michael Rubin, to form Fanatics Sportsbook, and they've teamed with Kambi … a company that makes software used for online sports gambling."
Jay-Z rolls dice to open New York sportsbook, partners with Fanatics https://t.co/kI1SVGrug9 pic.twitter.com/z6rVxCUky4

— Page Six (@PageSix) August 16, 2021
Considering at least two of the six applications will be approved by the state, Fanatics Sportbook's Jay-Z move makes all the sense in the world. He just may represent what puts them over the top during the process.
Fanatics also teamed up with Kambi in August of 2021. Kambi, a worldwide leader in the betting technology industry, will be the technology provider for the sportsbook. To say this simply elevates the cred of the sportsbook would be a wild understatement.
🗓 June 2021: FanDuel CEO Matt King and Los Angeles Dodgers President Of Business Enterprise Tucker Kain Hop Aboard
Fanatics hires outgoing FanDuel CEO Matt King to explore new business opportunities. King, who took over as FanDuel CEO in November 2017, remained with the sports betting and daily fantasy giant for four years prior to the Summer of 2021 move to the e-commerce conglomerate.
King is specifically keen on the message that Fanatics Sportsbook will create the best environment for a wide-ranging number of fans.
"We want to create the best sportsbook for fans everywhere," Matt King, CEO of Fanatics' Sportsbook, told PlayNY. "The same as every other Fanatics' business. It's about creating amazing fan experiences, and that's what we're going to do in sports betting."
Around the same time King hopped aboard, Los Angeles Dodgers president of business enterprise Tucker Kain also joined the Fanatics team.
Ranking The Top 7 Online Sports Betting Apps
Entering the online sports betting market may be a fruitful venture, but it doesn't come without fierce competition. Fanatics would be joining a host of already established sportsbooks that rabidly compete with one another for a share of the market.
Remember, as each state legalizes online sports betting, the market shifts in various ways. The pre-approval strategy is oftentimes just as (if not more) important than the live strategy—something the FanDuel Sportsbooks and DraftKings Sportsbooks have plenty of experience with.
Fanatics would have to compete with the following seven top sportsbooks should they dive headfirst into the online sports betting industry.
1. Caesars Sportsbook
Caesars Sportsbook brings a wealth of gaming knowledge to the table. Now, thanks to its recent acquisition of William Hill, it's a mega-sportsbook looking to do damage in multiple states nationwide.
2. DraftKings Sportsbook
DraftKings Sportsbook is never a questionable choice. Similar to FanDuel, DraftKings has been a leader in daily fantasy sports for over a decade. And like FanDuel, DraftKings also jumped into the online sports betting industry headfirst.
The DraftKings Sportsbook & Casino app is available on the App Store (iOS) as well as Google Play (Android). It's one of the best in the business from a functionality and overall offering standpoint.
3. FanDuel Sportsbook
FanDuel Sportsbook remains Crossing Broad's top sports betting app choice. It's currently available in 11 states and is actively awaiting more opportunities.
The leader in daily fantasy sports quickly made the jump to online sports betting following the overturn of PASPA in 2018, led by New Jersey's legislative efforts. The Supreme Court officially striking down PASPA opened up a brand-new world for states, operators and sports bettors.
There are numerous quality sportsbooks currently in existence, but none feature the depth, versatility and overall quality FanDuel Sportsbook does, especially as it relates to the company's mobile app: FanDuel Sportsbook & Casino.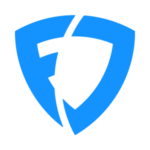 FanDuel Sportsbook
Must 21+ and present in participating state. Gambling problem? Call 1 - 800 - GAMBLER.
4. Barstool Sportsbook
Barstool Sportsbook represents the new kids on the block—that is until Fanatics Sportsbook becomes a living reality. The industry-disruptors are looking to do the same in the sports gambling world as it's done in digital sports media: make waves and have fun while doing so.
5. BetMGM
Similar to Caesars Entertainment in many ways, BetMGM represents another sportsbook that uses its gaming knowledge to a clear advantage. As the line between sports betting and gaming becomes increasingly blurred—as it relates to mobile applications and the crossover nature of the player pool—the more operators such as BetMGM will grin from ear to ear.
6. PointsBet
Although PointsBet could be once described as a "scrappy startup," those days are seemingly over. Thanks to an acquisition by NBC Sports, the once-smallish Australian startup is now competing with the sports betting app big boys.
7. FOX Bet
Of course FOX Bet joined the online sports gambling party. Equipped with plenty of big-time names to front the operator name, the sportsbook remains one of the most reliable in the country.
Other Notable Sportsbooks (Nationwide)
Although the top seven are listed above, there are plenty of sportsbooks online sports bettors can utilize—all of which Fanatics Sportsbook will have to consider competitors.
Fanatics Sportsbook FAQ
What Is Fanatics?
Fanatics Incorporated is a multi-billion-dollar sports company that has official merchandise deals with the NFL, NBA, MLB, NHL and other leagues. It's recently maneuvered into the sports trading card space, among other notable markets.
When Was Fanatics Founded?
The online retailer was founded in Jacksonville, FL in 1995 by Alan Trager.
What Is Fanatics Sportsbook?
Fanatics Sportsbook is the loose Fanatics' name currently used as it relates to the company's online sports betting ambitions. A recent copyright filing has led the online sports betting world to believe BetFanatics will be the brand name behind the company's online sports betting efforts. CEO Michael Rubin and legendary hip-hop mogul Jay-Z are currently leading the way.
Can BetFanatics Become A Top 5 Sportsbook?
It's not just possible that Fanatics Sportsbook shoots to the top of the sports betting operator list, but it may be probable at this point. Equipped with incredible resources, courtesy of its merchandise sales and deals, Fanatics Sportsbook can really shoot to the top of the quality list if New York eventually grants entry into the exploding NY online sports betting market.
What Else Does Fanatics Sportsbook Bring To The Table?
In addition to names such as CEO Michael Rubin and Jay-Z, Fanatics has also recently hired former FanDuel CEO Matt King, former Los Angeles Dodgers President Of Business Enterprise Tucker Kain, former chief commercial officer Ari Borod, former CCO at Action Network and VP at FanDuel, and former chief product officer Scot McClintic, former head of Barstool Sportsbook.
What Is Fanatics' Current Valuation As A Company?
Fanatics is currently valuated at an incredible $18 billion as of August 2021.
Stay up to date with all of the Fanatics Sportsbook online sports betting news and more at Crossing Broad.