This page features the best ways for PA online sports bettors to bet on the Philadelphia Eagles with promo codes and bonuses during the 2022/23 NFL season.
Quick Facts On Philadelphia Eagles Promo Codes And Bonuses
Pennsylvania retail sports betting locations opened in November 2018.
Legal online sports betting officially launched in Pennsylvania in May 2019.
Pennsylvania users have access to legal sports betting for college football and NFL games with a host of major U.S. sportsbooks like Barstool Sportsbook, DraftKings, FanDuel, and more.
Before placing their first bets, Pennsylvania users can take advantage of lucrative sign-up bonuses and promo codes to maximize profit. Check out all the best offers below.
Philadelphia Eagles Sports Betting Promo Codes
Check out some of the best Philadelphia Eagles sports betting promo codes that are currently being offered by major U.S. sportsbooks.
Philadelphia Eagles Barstool Sportsbook Promo Code
Barstool Sportsbook Pennsylvania officially went live in September of 2021, and the operation has continued to push forward since then.
With roots in the Massachusetts area, Barstool is a very popular entity in the Northeast and certainly boasts a strong following in Pennsylvania. With a massive selection of betting options for both collegiate and professional football enthusiasts, Barstool Sportsbook is a frequent choice among Philadelphia Eagles fans.
New users on Barstool Sportsbook can jump into all the action with an impressive $1,000 risk-free bet. Those looking to back the birds in their next matchup of the 2022 NFL season can do so with up to $1,000 in risk-free bet insurance from Barstool Sportsbook. With the sign-up promo active, users who lose their first real-money wager on the Barstool Sportsbook will be refunded up to $1,000 in site credit.
Barstool Sportsbook
STATES: OH, MD, AZ, LA, CO, IL, IN, MI, PA, VA, NJ, TN, IA, WV
SIGNUP BONUS
$1,000


BET INSURANCE
DraftKings Philadelphia Eagles Promo Code
DraftKings Sportsbook is among the leading sportsbooks in the industry for a variety of reasons, one of them being the top-notch DK mobile sports betting app. Compatible with iOS and Android platforms, DraftKings' mobile app has been available in Pennsylvania since 2019.
One of the calling cards of DraftKings has been its impressive sign-up perks for new users, including up to $1,050 in bonuses. Philadelphia Eagles fans can find pre-game, live, and futures odds for their favorite team to make gamedays more profitable than ever with the online DraftKings Sportsbook.
Use the promo below to take advantage of up to $1,000 in deposit bonuses and an additional $50 risk-free bet.

DraftKings Sportsbook
States: NY, AZ, PA, NJ, IN, IL, IA, CO, MI, TN, VA, WV
GET THE APP
Philadelphia Eagles FanDuel Sportsbook Promo Code
First launching online in Pennsylvania in July of 2019, FanDuel Sportsbook remains a go-to selection for regular sports bettors. With multiple retail brick-and-mortar locations in PA as well, FanDuel's name will certainly be familiar amongst Eagles fans.
Pennsylvania users can take advantage of the standard welcome offer provided by FanDuel Sportsbook, featuring a No-Sweat First Bet up to $1,000 in value. Philadelphia Eagles die-hards looking to enhance their gameday experience can do so on FanDuel with the assurance of $1,000 in refunds if their first bet loses.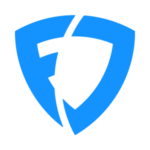 FanDuel Sportsbook
States: OH, MD, LA, NY, MA, PA, NJ, IA, IL, CO, IN, TN, VA, WV, MI, CT, AZ 21+ and present in participating state. Gambling problem? Call 1 - 800 - GAMBLER.
CLAIM OFFER
BetMGM Philadelphia Eagles Promo Code
An industry leader since the early days thanks to gambling roots on the Las Vegas scene, BetMGM is one of the most trusted names in all of legal sports betting. Eagles fans will certainly be familiar with BetMGM, as the sportsbook received its online license and began legal sports betting services in Pennsylvania in December 2020.
Similar to a number of other major U.S. sportsbooks, BetMGM offers new Pennsylvania sports bettors a chance to opt into a $1,000 Risk-Free Sign-Up bonus. That means Philadelphia Eagles fans in PA who register with BetMGM can bet their hometown team with up to $1,000 in assurances via site credit refunds.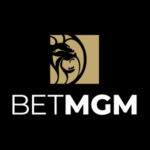 BetMGM Sportsbook
STATES: OH, MA, MD, LA, AZ, CO, IL, IN, IA, KS, MI, NV, NJ, PA, TN, WV, VA

GET THE APP
21+ and present in a state with legal sports gaming. Gambling problem? Call 1-800-Gambler.
$1,000


FIRST BET OFFER!
CLAIM OFFER!
How To Bet On The Eagles In Pennsylvania
Legal online sports betting has been available in Pennsylvania since May 2019, giving users access to place wagers from the convenience of their mobile devices. In addition to online sports betting capabilities, users can also place legal sports wagers in-person at retail brick-and-mortar sportsbooks.
With a host of major U.S. sportsbooks already available in the state, Pennsylvania bettors will have no shortage of options when it comes to operators. However, we recommend first-time bettors take advantage of the sportsbooks and promo codes on this page.
Can I Bet On The Eagles With Multiple Sportsbooks?
Yes, it's perfectly feasible, and actually very common for users to bet with two or three different sportsbooks throughout the season. As shown by the various sign-up promo codes on this page, new users at different sportsbooks receive lucrative welcome offers, enticing users to try new sportsbooks.
Another contributing factor for using multiple sportsbooks is to search out the best value. This will be popular for Eagles fans as they can flip between various mobile apps to find the best odds on the next Eagles game. Another frequent point of difference where Eagles fans will be able to find value will be in the futures odds from various sportsbooks.
Search out the Philadelphia Eagles odds to win the NFC East, NFC Championship, and the Super Bowl at different major U.S. sportsbooks to find the most profitable lines.
Can I Bet The Philadelphia Eagles In Other States?
The answer to this question is a yes, depending on your location. Users will be able to place wagers on the Philadelphia Eagles in any state where sports betting has been both legalized and launched.
However, it should be noted that not all states throughout the country have launched or even legalized sports betting. Additionally, there are a number of states where sports betting has only been legalized and launched in retail (in-person) or online settings, but not yet both.
How To Use Promo Codes To Bet On The Philadelphia Eagles
For the easiest access to lucrative promo codes when betting on the Philadelphia Eagles, simply scroll up on this page and click on one of the available offers. With the various Risk-Free Bet offers, users will be able to wager up to the allotted limit and will receive a full refund in the form of site credit if the bet loses. It's a great way to get started betting on the Philadelphia Eagles, ensuring that your first experience won't be a losing one.
Seasonal offers are frequently offered by a number of major U.S. sportsbooks (including those listed on this page) to keep bettors in tune with all the latest action. Free bet tokens are a common way for these offers to be distributed, sometimes requiring users to wager a minimum amount to be unlocked. A popular offer from DraftKings during the 2022 NFL season provides users with $200 in site credit when they wager $5 or more on select NFL games.
Another popular promo code method for the Philadelphia Eagles is match-betting. With match-betting, users can bet on multiple sides of an Eagles game using multiple sportsbooks/promos, ensuring they will have a winning bet on one side, and a refund on the other.
How To Bet On The Eagles And NFL Games
Before jumping head-first into all the action, let's go over a few of the basics for betting on the Philadelphia Eagles, or any other NFL team for that matter. Popular methods of betting include Moneylines, Points Spreads, Over/Unders, and Futures bets.
Moneylines
Betting the moneyline on any game is a great way for new bettors to get started, as it's the most simple wager to understand. Moneylines simply represent the winner of the game, so if you bet on the Philadelphia Eagles moneyline, you're wagering on them to win the game (regardless of score differential or overtime).
Moneylines carry odds, dependent on which team is more likely to win the game and affecting betting tickets. The underdog team will have (+) odds, while the favored team will have (-) odds. If you're betting the Eagles moneyline at +150 odds, a $100 bet will return a $150 profit. If you're betting the Eagles moneyline at -150 odds, a $150 bet will return a $100 profit.
Point Spreads
Another ultra-popular method of legal sports betting is point spreads. Points spreads represent how big of a difference the oddsmakers see between the two teams in the game. Phrases like "the Eagles are 5-point favorites" are where point spreads come into play.
If the spread is Eagles -5, the oddsmakers think the eagles are 5 points better than their opponents. If the spread is Eagles +5, the oddsmakers see the Eagles' opponents as the better team by 5 points.
To win your bet if you have the -points, the Eagles will need to win the game by at least one more point than the amount of the spread. To win your bet if you have the +points, the Eagles will need to win the game or lose by at least one less point than the amount of the spread. Points spread bets which end up in a tie are considered a push, and the user is refunded the wagered amount.
Team records against the spread (ATS) are a popular talking point in sports betting circles and can represent how profitable certain teams are in comparison with others. In 2021, the Eagles' actual record was 9-7 with a first-round playoff loss to the Tampa Bay Buccaneers. However, the Eagles' record against the spread was only 7-8-1. Here is an overview of how the 2021 Philadelphia Eagles fared ATS as provided by StatMuse:
Over-Unders
Over/under bets are another very common method of wagering for both new and experienced sports bettors. There are a number of topics for over/under bets, with the most common being a points total.
Points total over/under bets operate off of a pre-game line (just like points spreads) and combine the total score of both teams in the contest to see if the total is over, or under the pre-game line. Just like point spreads, if the over/under total is a tie with the pre-game line, the bet is considered a push, and the user will receive a refund.
In addition to the total points combined between both teams in the contest, users can also bet over/under totals for specific teams. For example, if you bet the Eagles to score over 20.5 points, you will just need the Eagles to score at least 21 points to win your bet, even if the Eagles end up losing the game.
Philadelphia Eagles Schedule
The Eagles are off to a fast start in the 2022 NFL season. Here are the results of their games so far as well as the upcoming schedule for the rest of the season:
Philadelphia Eagles Current Standings
The race for the NFC East is on this season, with multiple teams fighting for the title and right to host a home playoff game. Check out how the division, as well as the rest of the league, shakes out:
Philadelphia Eagles Stadium
The Eagles play football at Lincoln Financial Field in Philadelphia, PA. The stadium's address is One Lincoln Financial Field Way, Philadelphia, PA 19148. The stadium's capacity seats just over 67,000 fans.
FanDuel Lounge
Ahead of the 2021 NFL season, the Eagles unveiled the Fox Bet (now FanDuel) Lounge providing fans with legal sports betting access at Lincoln Financial Field. The two-floor 4,000 sq/ft studio comfortably hosts up to 400 fans and features a bar and screens everywhere.
Unibet Landing
Since 2019, Unibet has been the official betting partner of the Philadelphia Eagles. In a continued effort to keep Lincoln Financial Field up to the status quo, the Eagles have another gameday addition, Unibet Landing. Opening 3 hours before kickoff, fans have access to a full bar, high-top table, and TVs with live betting lines at the Unibet Landing at the north end of the main concourse.