SPORTS BETTING
The Best Arizona Sports Betting Promos and Bonuses: MLB, NFL Week 5, More
Arizona sports betting has now been up and running for a full month, but the state's top sportsbooks continue the battle for acquiring new players and bringing back returning ones. As one of the busiest weekends on the sports (and sports betting) calendar rolls in — one featuring the MLB playoffs, college football, and NFL Week 5 action, AZ sports bettors once again have the opportunity to score a number of bonuses.
With an absolutely packed weekend schedule, let's take a look at the best Arizona sports betting promos and sportsbook bonuses available.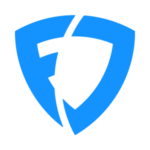 FanDuel Sportsbook
States: NY, PA, NJ, IA, IL, CO, IN, TN, VA, WV, MI, CT, AZ
SIGNUP BONUS
ANY GAME!


BET $5, GET $125!
BET NOW
Each day this weekend will feature multiple postseason baseball games and packed slates of football action, but many Arizona sports fans will also turn their attention to the Saturday night boxing match between Tyson Fury and Deontay Wilder.
Best Arizona Sports Betting Promos and Sportsbook Bonuses
Whether it's knockout 30-1 odds on Fury-Wilder, an exclusive Arizona Cardinals 49-1 odds boost, or a number of risk-free bets and no-brainer promos, the top Arizona sportsbooks are all-in this weekend with a number of bonuses.
FanDuel Arizona 49-1 Cardinals vs. 49ers Odds
If you've yet to sign up with FanDuel Arizona, this is the weekend to do it. The Cardinals look to stay undefeated when they host the 49ers, and we have an exclusive odds boost on the game with FanDuel Sportsbook. New bettors can jump into the mix and back either team at 49-1 (+4900) odds to win. Bettors can deposit $10 and make a $3 wager on either team to win outright for a $147 payout. Simply put, you can't find better odds on this game — and you can't find these odds anywhere else.
Click here to bet $3, win $147 on the 49ers-Cardinals game with FanDuel Sportsbook.
DraftKings Arizona No-Brainer 100-1 on MLB Playoffs, NFL Week 5

DraftKings Sportsbook
21+ and present in participating states. Gambling problem? Call 1-800-GAMBLER.
DraftKings Arizona has something for everyone this weekend. Let's first start with the new player promo that gives 100-1 no-brainer odds on baseball or football action. Bet $1 on any MLB postseason game and get $100 if either team records a hit. Bet $1 on any NFL Week 5 game and get $100 if either team scores a point. We don't need to take a deep dive into why these bets will hit, or why DraftKings is basically giving away free money with these offers.
Beyond the new player promo, be sure to check out a number of daily odds boosts, bet bonuses, and parlay boosts throughout the course of the weekend.
Click here to get the above offers with DraftKings Arizona.
Barstool Sportsbook Arizona
Barstool Sportsbook
STATES: OH, MD, AZ, LA, CO, IL, IN, MI, PA, VA, NJ, TN, IA, WV
SIGNUP BONUS
$1,000


NEW PLAYER BONUS!
Whether you're looking to jump in and get a $1,000 risk-free bet or want to score various free merchandise offers simply for placing bets, Barstool Sportsbook has you covered this weekend. Be sure to check out baseball and football betting promos that provide the opportunity to score free t-shirts, hoodies, and crewnecks. Meanwhile, Barstool Sportsbook also provides a number of bonuses and insurance specials that enhance wins and minimize potential losses.
Click here and use promo code BROAD1000 to get started with Barstool Sportsbook.
Caesars Sportsbook AZ $5,000 Risk-Free First Bet, Wilder-Fury Bonus
Caesars Sportsbook Arizona
Arizona
NEW PLAYER BONUS
$5,000


BONUS BET
BET NOW
Caesars Sportsbook continues to offer its headline-grabbing $5,000 risk-free first bet, but bettors this weekend can also enjoy a number of other outstanding specials. Those who bet on the Fury-Wilder fight will receive a $50 free bet for NFL Week 5 action, while bettors can also lock big parlay boosts and other bonuses simply for placing wagers.
Click here to get a $5,000 risk-free first bet, boosts, and a $50 free bet for NFL Week 5 with Caesars Arizona.
WynnBet Bet $1, Win $100 on TD
SIGNUP BONUS
Bet $1, Win $100


TD BONUS
BET NOW
Whether you're looking to bet on college football or NFL action, WynnBet Arizona has a sure-fire way to get paid. New players who sign up and make a $20 first deposit can then wager $1 on the moneyline, point spread, or over/under of any football game this weekend. If either team goes on to score at least one touchdown, WynnBet AZ will pay out a $100 bonus. Given that all 65 NFL games have featured at least one TD so far this season– as have almost all CFB games — this is a must-get deal.
Click here to get 100-1 TD odds at WynnBet AZ.
BetMGM Arizona Bet $10, Win $200 Bonus
BETMGM SPORTSBOOK
States: KS, LA, AZ, NJ, IN, IL, CO, MI, VA, TN, IA, WV
SIGNUP BONUS
$560


DEPOSIT MATCH
BET NOW
Speaking of touchdown bonuses, bet $10 on any NFL team on the moneyline during Week 5 and score a $200 bonus if that team goes on to score a TD. As noted above, every game entering the weekend has featured at least one touchdown. Of the 130 opportunities (65 games x 2 teams) only seven instances have occurred in which a team has been held out of the end zone so far.
In other words, this is most likely going to hit.
Click here and bet $10, win $200 on a TD during Week 5 with BetMGM Arizona.