Arizona Online Sports Betting – 2023 AZ Sportsbooks
Arizona online sports betting is currently live for the state's wagering pleasure. The Grand Canyon State officially launched on Sept. 9, 2021, thus joining the savvy group of states ahead of the legalized online sports gambling curve.
Several sportsbooks initially announced partnerships with brick-and-mortar locations, but since then, a wealth of online sportsbook apps in Arizona have launched, providing a range of platforms for you to experience. Check out some of the best sportsbooks and offers below:
Which of the sportsbooks is best? Which of the sports betting apps should be utilized? Which of these sports-dominant companies deserves the most attention from the Arizona online sports gambler?
Crossing Broad ranks and reviews the seven best sportsbook apps in Arizona as it relates to the fresh sports betting scene. With online sports betting live in the state, there are many different options for sportsbooks. We'll take look at some of the best sportsbooks and offers available.
First thing's first: We recommend DraftKings Sportsbook as the best mobile sports betting app in Arizona.
DraftKings Sportsbook's seat at the Arizona online sports betting table is secured, but Caesars Sportsbook, Barstool Sportsbook, FanDuel Sportsbook, BetMGM, WynnBET, Unibet, Bally's, BlueBet, BetFred Sports, and MaximBet also announced having partnerships in place with professional sports teams and/or brick-and-mortar locations, meaning each has been ahead of the curve for some time now.
As far as the top seven sports betting apps are concerned, Crossing Broad has the everyday online sports bettor covered.
Best Sports Betting Apps Arizona
The following is our ranking of the best sports betting apps in Arizona.
Every promotion on this page requires eligibility per each designated state's rules and regulations.
| Rank | Arizona Sportsbook | Arizona Promo | Arizona Launch Date |
| --- | --- | --- | --- |
| 1 | DraftKings Sportsbook | $1,050 bonus bet and deposit bonus | Sept. 9, 2021 |
| 2 | Caesars Sportsbook | Up to $1,250 on Caesars | Sept. 9, 2021 |
| 3 | FanDuel Sportsbook | $1,000 No-Sweat First Bet | Sept. 9, 2021 |
| 4 | BetMGM | $1,000 bonus bet | Sept. 9, 2021 |
| 5 | WynnBET | $1,000 bonus bet | Sept. 9, 2021 |
| 6 | Unibet | $500 risk-bonus bet | Sept. 9, 2021 |
1. DraftKings Sportsbook

DraftKings Sportsbook
States: AZ, CO, CT, IA, IL, IN, KS, LA, MA, MD, MI, NJ, NY, OH, PA, TN, VA, WV, WY
DraftKings Sportsbook has been one of the companies at the forefront of online sports betting as the legalization process has spread throughout the nation. DraftKings Sportsbook announced that their brick-and-mortar partnership will be at the TPC Scottsdale, a golf course that hosts the PGA Tour's Waste Management Phoenix Open.
DraftKings Sportsbook is regarded by many in the know as one of the industry leaders in the online sports betting space. Offering the most diverse action of any online sportsbook, including betting on fantasy stats and participating in pools, DraftKings Sportsbook makes the entire process approachable via its streamlined user interface. The UI is easy for the novice bettor to access, while deep enough to fit the needs of the more experienced bettor.
Click here to get going with DraftKings Sportsbook's $50 bonus bet and up to a $1,000 deposit bonus.
2. Caesars Sportsbook
Caesars Sportsbook Arizona
ARIZONA
SIGNUP BONUS
UP TO $1,250 ON CAESARS


1K REWARD + 1K TIER CREDITS
BET NOW
Caesars Entertainment's acquisition of William Hill PLC set the stage for a massive rebranding effort. Combine that with the recent Arizona Diamondbacks deal, which includes a sportsbook on a plaza next to Chase Field, and it's clear Caesars Sportsbook is an immediate contender in Arizona.
One thing Caesars has going for it in Arizona is its proximity to Nevada, where its casino and sportsbook brand has become synonymous with Las Vegas.
Click here to take advantage of Caesars Sportsbook Arizona's new-user bonus of up to $1,250.
3. FanDuel Sportsbook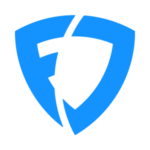 FanDuel Sportsbook
Must 21+ and present in participating state. Gambling problem? Call 1 - 800 - GAMBLER.
FanDuel Sportsbook parlayed its success in daily fantasy sports into being the premier destination for online sports bettors. Its app is arguably the most visually appealing with an incredible live betting experience few can compare to.
It's why FanDuel Sportsbook is the inarguable online sports betting champ at the moment.
FanDuel has the most approachable app for most bettors looking for a solid variety of action. The FanDuel Sportsbook app offers a clean interface with easy navigation and is available in all states where betting is legal.
Click here to get started today with FanDuel Sportsbook's incredible $3,000 No-Sweat First Bet for new users. 
4. Barstool Sportsbook
Barstool Sportsbook
STATES: OH, MD, AZ, LA, CO, IL, IN, MI, PA, VA, NJ, TN, IA, WV
SIGNUP BONUS
$1,000


NEW PLAYER BONUS!
The Barstool Sports brand has grown from a small independent group of irreverent writers to a massive national brand that shocked the world when it partnered with Penn National Gaming. The move made a ton of sense for both parties, as Penn National Gaming recognized the need for viral marketing and personality-driven branding, while Barstool needed the gaming infrastructure that PNG could provide. Their partnership with the Phoenix Raceway should provide a launching pad of sorts for their online sportsbook, as their location will certainly have plenty of foot traffic.
The issue for Barstool Sportsbook is that its brand is arguably the most polarizing of any company on this list. The rabid fans of their site and personalities will jump at the first opportunity to download the app when it launches in Arizona. Those who have objections to Barstool Sports' content will likely seek other alternatives. The biggest issue for Barstool Sportsbook, however, is that there isn't a ton that differentiates it from the top sportsbooks, aside from some fun pools and promos.
Nonetheless, Barstool Sportsbook is a legitimate player in the space that deserves worthwhile recognition.
Click here to get started with Barstool Sportsbook's $1,000 new player bonus offer.
5. BetMGM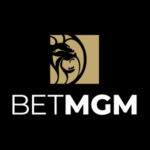 BetMGM Sportsbook
STATES: OH, MA, MD, LA, AZ, CO, IL, IN, IA, KS, MI, NJ, PA, TN, WV, VA


21+ and present in a state with legal sports gaming. Gambling problem? Call 1-800-Gambler.
$1,500


FIRST BET OFFER!
CLAIM OFFER!
BetMGM burst onto the scene in a big way, using their nationally recognizable brand in conjunction with Jamie Foxx as a spokesman in advertisements across multiple mediums. Like DraftKings Sportsbook and FanDuel Sportsbook, BetMGM is now available in 11 states (including Arizona), which makes it one of the most readily accessible sports betting apps for bettors in the United States.
Their user interface has improved as they've updated their app and more importantly, their bonuses and promos are quickly becoming a must-check for anyone interested in legal online sports betting. The partnerships they've struck with the NFL's Arizona Cardinals and Arizona Gila River casino properties should provide a massive boost to BetMGM's chances of gaining an early foothold in the state.
Click here to take advantage of BetMGM's impressive $1,000 first bet offer today.
6. WynnBET
SIGNUP BONUS
Bet $1, Win $100


TD BONUS
BET NOW
WynnBET Sportsbook is a fantastic option to keep an eye on moving forward. Already legal in seven states, WynnBET's sports betting app is receiving solid applause from a general standpoint.
The app is easy to use and doesn't come with a lot of fuss. Both novice and veteran sports gamblers enjoy the experience WynnBET provides to iOS and Android mobile users.
WynnBET partnered with the San Carlos Apache Tribe in the Summer of 2021 with an eye on Arizona entry. The more the country expands with its legalized online sports wagering, the more WynnBET moves in the same expansive direction.
Click here to use WynnBET Sportsbook's excellent new-user $1,000 bonus bet.
7. Unibet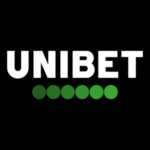 Unibet Sportsbook
Arizona
Unibet isn't the flashiest of sports betting apps and it won't wow you with ridiculous same-game parlays, but where it excels is in the initial signup phase. Typically, a sportsbook will offer a bonus bet or a deposit match up to a certain dollar figure, but Unibet offers a ridiculous signup bonus without you having to shell out any money.
Unibet offers new users $10 of bonus bets to place on sports betting markets with no deposit required. If you're interested in that bonus money promo, but still want to deposit funds, they'll sweeten the pot with a bonus bet of up to $250. If you have a moneyline favorite you want to play with no financial downside, it doesn't get any better than Unibet's offer. Their partnership with the Quechan Tribe of the Fort Yuma Indian Reservation will certainly add a level of credibility when Unibet launches in Arizona.
Click here in order to take advantage of Unibet's $250 bonus bet offer.
Online Sportsbook Apps in Arizona
Once the Grand Canyon State officially launched legal sports betting on Sept. 9, 2021, sportsbooks in Arizona could begin to accept wagers from eligible users. In addition, similar to other state rollouts over the last few years, legal Arizona sportsbooks contain lucrative sign-up offers and bonuses for new users.
Based on rollouts in other states, here are the sports betting apps that are already live or expected to go live in Arizona on iOS and Android:
iOS (App Store)
DraftKings Sportsbook
Caesars Sportsbook
FanDuel Sportsbook
Barstool Sportsbook
Caesars
BetMGM
WynnBET
Unibet
Android (Google Play)
DraftKings Sportsbook
Caesars Sportsbook
FanDuel Sportsbook
Barstool Sportsbook
BetMGM
WynnBET
Unibet
Note: Some sports betting apps on Android need to be downloaded via a direct download from the sportsbook's website.
Arizona Sportsbook Promos
Sports betting in Arizona already has a load of new-user promos to offer, and the best part is there's much more to come. While there aren't as many promos on offer as with other states, there are several great sign-up offers that users can take advantage of across all of the available sportsbooks. Arizona sportsbook promos from DraftKings, Caesars, FanDuel, Barstool, BetMGM, WynnBET, and Unibet all provide great bonuses.
Here are the best offers Arizona sports betting promos the Grand Canyon State is currently showcasing in the legalized online sports gambling industry:
Other Legal Online Sports Betting States
There sure are. An ever-increasing number of states already offer online sports betting. If you're interested in learning more, check out our guides on how to bet legally on sports online:
Iowa
Virginia
West Virginia
Connecticut
New York
Louisiana
How to Sign Up for Sports Betting Apps in Arizona
Live sports betting apps in Arizona have a signup process that requires a bit of information to verify a bettor's age and location, including the following:
Full legal name
Birthdate
Social security number
Residential address
Email address
Phone number
Credit or debit card number
How to Bet on Sports in Arizona
Online sports betting launched on Sept. 9, 2021, in AZ. Interested bettors have the ability to legally bet on sports within state limits via mobile apps and online sites, as well as at a number of physical sportsbooks in the state. Bettors must be at least 21 years of age and physically within the state's limits to place a wager.
Deposit Methods
Many sportsbooks offer similar deposit options including:
Online banking
Credit or debit card
PayPal
Wire transfer
Prepaid cards
Cash at Cage
Online banking often provides one of the safest and easiest ways to deposit funds into an online sportsbook account.
Types of Bets
Sports bettors in Arizona have access to a wide range of wagers, including:
Moneyline: choosing a team to win a game at specified odds
Point spread: betting on the score differential between teams
Over/under: deciding whether the total points scored will be higher or lower than an established total
Parlays: a multi-game bet in which all legs must hit in order for the bet to win
Teasers: betting on multiple games in which players can tease a points line to increase the likelihood of the outcome hitting
Props: can include player-specific outcomes and game events, including quarter/half outcomes, races to a specified point total, and more
Futures: bets placed on an eventual outcome, typically on the winner of a division, conference, or league
In-game betting: betting available once the game begins, with changing odds for specific events to occur in a game
Sports Available to Bet On
AZ online sports betting allows for betting on all major sporting events, including domestic and international leagues and games.
Timeline of Announced Partnerships
As of July 2021, six sportsbooks have announced partnerships with brick-and-mortar locations in the Grand Canyon State:
Feb. 9, 2021: Unibet's parent company the Kindred Group announces a partnership with the Quechan Tribe of the  Fort Yuma Indian Reservation.
April 14, 2021: DraftKings Sportsbook announces partnership with TPC Scottsdale.
April 15, 2021: FanDuel Sportsbook agrees to partnership with the Phoenix Suns Arena.
May 6, 2021: Caesars Sportsbook announces a physical sportsbook at the plaza alongside Chase Field.
June 30, 2021: Bally's agrees to terms with the WNBA's Phoenix Mercury.
July 5, 2021: WynnBET partners with the San Carlos Apache Tribe.
July 20, 2021: PointsBet announces a deal with Cliff Castle Casino Hotel. Update: PointsBet announced on August 30, 2021, that they were not awarded a sports betting license.
July 21, 2021: Barstool Sportsbook and the Phoenix Raceway announce their partnership.
Aug. 9, 2021: BetMGM partners with the Arizona Cardinals and Arizona Gila River casino properties.
Aug. 9, 2021: BlueBet announces a partnership with Colorado Indian River Tribes.
Aug. 11, 2021: BetFred Sports announces a partnership with the We-Ko-Pa Casino Resort.
Aug. 12, 2021: MaximBet partners with the White Mountain Apache Tribe.
Aug. 27, 2021: Rush Street Interactive announces a partnership with the Arizona Rattlers to bring BetRivers to Arizona.
Arizona Sports Betting History
Arizona saw an incredibly fast turnaround from the presentation of the first piece of legislation to the time the first legal sports bet is expected to be placed. Let's take a look at how the groundwork for sports betting was laid:
End of 2020: Initial sports betting bills are introduced to the legislature.
Feb. 9, 2021: Sports betting bills are officially introduced and discussed. The house committee advances the bill to the Senate.
Feb. 16, 2021: The Senate advances its version of the sports betting bill.
March 4, 2021: The House passes the bill.
April 12, 2021: House Bill 2772 is passed by the  Senate.
April 15, 2021: Governor Doug Ducey signs the bill, legalizing sports betting in Arizona.
May 24, 2021: The US Department of the Interior approves Arizona's gaming compact.
June 2, 2021: The launch date of sports betting is announced as Sept. 9, 2021.
June 14, 2021: Arizona sports betting rules are announced.
Sept. 9, 2021: Arizona sports betting officially launches.
The State of Arizona and the Tribal Communities
Negotiations were also held between the state of Arizona and tribal communities in the state, which saw a compromise agreed to in which tribal casinos could offer table games such as craps and roulette, among other games that had previously been prohibited as part of their expansion. In exchange, the tribal communities allowed for 10 of the 20 potential licenses to go to pro sports teams and non-tribal-affiliated entities.
Limited Event Wagering Operators
As part of the passed legislation, there was the inclusion of a third type of available license for "limited event wagering operators". There are 10 licenses available for such operators, though there's a notable caveat. In order to be granted one of the licenses for limited event wagering operators, the holder needs to partner with one of the 20 event wagering operators. There are a number of details that will need to be worked out by the Arizona Department of Gaming before such licenses can be issued.
Why House Bill 2772 Was Passed
House Bill 2772 was widely seen as the more sports betting friendly of the two proposals and was passed by a vote of 23-6, due in part to the expected $150m+ of revenue expected to be taxed for Arizona. As is necessary for adopting statewide legislation, the House and Senate needed to agree to terms before a proposal could reach the desk of Governor Ducey. Once it did, it was signed into law on April 15, 2021.
FAQ
Is sports betting legal in AZ?
Yes, sports betting is legal in Arizona and online sports betting is currently live as of Sept. 9, 2021.
When did online sports betting launch in AZ?
Online sports betting officially launched on Sept. 9, 2021.
What is the legal betting age for bettors in AZ?
Bettors in Arizona must be at least 21 years of age to place bets on sports.
Do bettors need to be located within the AZ state limits to place a bet?
Yes, in order to place a legal sports bet with an account linked to a sportsbook in AZ, bettors must be located within state limits.
How many online sportsbooks does AZ have?
There were 20 licenses proposed in House Bill 2772, which was signed into law by Governor Ducey. Currently, FanDuel Sportsbook, DraftKings Sportsbook, Barstool Sportsbook, Caesars Sportsbook and BetMGM headline a host of live sports betting apps.
Where can I bet on sports in AZ?
Not only can you place bets via online sportsbook apps, but there are also a number of brick-and-mortar sportsbooks and casinos that offer in-person betting
Are daily fantasy sports legal to play in AZ?
Yes, daily fantasy sports are legal to play in Arizona with companies such as DraftKings and FanDuel offering DFS in addition to legal sports betting.
Who owns the sports betting licenses in AZ?
As part of a compromise between the state of Arizona and the tribal communities of Arizona, the 20 licenses proposed in House Bill 2772 are split as follows: 10 for tribal communities in AZ and 10 for professional sports teams in AZ.
What are Arizona's sports betting tax rates?
Sports wagering is slated to be taxed at a minimum of 8% in Arizona.