BetMGM Sportsbook Review & Promo Code: $1,500 First-Bet Bonus
BetMGM is now live in Pennsylvania and New Jersey.
Formerly known as PlayMGM, BetMGM officially opened up shop on Sept. 5. If you've used PlayMGM, you'd think you're using a completely different sportsbook due to the platform's new look. BetMGM is available in only Nevada and New Jersey through both a website and a mobile app.
Let's take a deeper dive into BetMGM, including how to get a $1,500 First-Bet Bonus.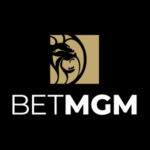 BetMGM Sportsbook
STATES: OH, MA, MD, LA, AZ, CO, IL, IN, IA, KS, MI, NJ, PA, TN, WV, VA


21+ and present in a state with legal sports gaming. Gambling problem? Call 1-800-Gambler.
$1,500


FIRST BET OFFER!
CLAIM OFFER!
BetMGM Launches in New Jersey
Just in time for the start of football season, playMGM, the popular sports betting and casino app in New Jersey has rebranded to BetMGM Sports.
MGM says the all-new app will use the popular GVC sportsbook platform and give customers a seamless betting experience. It will also serve as the core mobile platform for future state rollouts for the BetMGM product.
"Today's an exciting day as we launch the rebranded and upgraded BetMGM app in New Jersey," said Matt Prevost, CMO of Roar Digital, LLC. "We're thrilled to be able to give our customers bigger and bolder opportunities to enjoy our games and the unique experiences, like Early Cash Out, that BetMGM will provide as the professional and collegiate football seasons get underway. We hope our product will take the in-game entertainment value to the next level."
In addition to rebranding, the new app will include several new features that have become standard in the industry:
an early cashout option that allows players to settle bets before a game ends
a one wallet system that will allow for seamless movement of funds between the online sportsbook, casino, and poker portions of the app
live scoreboards and the ability to track bets in real-time
daily odds boosters, something that has been a standard with other sportsbooks
smoother transactions with more deposit methods
BetMGM also offers new users a 1,000 deposit match. This was relatively standard in the industry, but with the second full year of NJ sports betting, many operators have lowered their offer into $100 to $200 range as the market has become more saturated and profits harder to come by. MGM, however, will now be one of the few to offer a $1,500 discount at this point.
To claim the new user offer, users simply have to sign up here.
The app is backed by Roar Digital, the online gaming arm of MGM Resorts International and GVC Holdings. Based in New Jersey, the company was created in 2018 to offer what they call world-class sports betting and online gaming platform in the United States.
MGM struggled to gain a lot of market share early last year as DraftKings Sportsbook and FanDuel Sportsbook quickly dominated the New Jersey market, but it has been the preferred casino brand for online betting in the state.
This rollout of the new platform should modernize the app significantly and make BetMGM more competitive with its tech-focused peers.
BetMGM Bonus Code
BetMGM offers a wide range of bonuses and promotions on its website. Aside from the $1,500 First-Bet Bonus when you first sign up, you can also get daily odds boosts for various bets at an enhanced price, though that is offered on most sportsbooks. You can also cash out your bet before the game is over, but at a lesser price than what it would be if you go the full length of the bet.
Another BetMGM promo to watch out for is the bet $10, get $10 where if you place $10 on an NFL game, you get a $10 bonus bet on anything else.
Overview
BetMGM is a product of Roar, which is the name of the joint venture made by MGM Resorts International and GVC Holdings. BetMGM came out as part of the Roar Digital rollout which also included the online BetMGM casino as well as poker. Right off the bat, you can bet on a wide array of sports, some include Aussie Rules Football, Formula 1, Cricket, and Rugby, along with the traditional options to bet on. The layout of the website is clean and very accessible to find what you want to bet on. They also have live-streaming events where you can get up-to-the-minute info in regards to the game that you bet on.
Signing Up For an Account with Bet MGM
When you register for a BetMGM account, you get a $1,500 First-Bet Bonus. Here's how you do it:
Step 1: Give your name, email and birth information
Step 2: Create a User ID and password, enter your phone number and enter the last four digits of your social security number
Step 3: Enter address
Step 4: Create two security questions as well as the option to enter in a bonus code
Step 5: Accept the Terms and Conditions and agree that you are over the age of 21
Deposit Methods
The most popular transaction methods are all accepted by BetMGM. Here's a list of what methods are accepted, the processing time, and the minimum deposit. Besides sending a check via mail, all minimum deposits for BetMGM are $10.
| | |
| --- | --- |
| ACH Payments Bank Transfers | Instant for deposits, up to 10 business days for withdrawals. |
| Neteller | Instant for deposits, up to 10 business days for withdrawals |
| Cash at casino | Instant |
| Visa | Immediate for deposits |
| MasterCard | Immediate for deposits |
| Check via mail | Up to two weeks |
| PayNearMe | Immediate for deposits |
Betting
When you want to bet on a game, you click on the game you'd like to bet on and a pop-up comes on the screen and gives you all kinds of bets to utilize from spreads and money line, to first/last to happen and winning margin.
You pick the play you want to bet on and your bet slip pops up on the right-hand side of the screen. So if you want to do a parlay, you can see what games you already want to put action on.
BetMGM offers straight bets, parlay bets, and round-robin bets. When you're finished, you hit the big green button that says "place bets" and you enter in your username and password and then you're ready to roll.
Available Sports
As mentioned a bit earlier, BetMGM has a wide range selection of sports to bet on. They offer betting on:
Aussie Rules Football
Baseball
Basketball (NBA and NCAA)
Boxing
Cricket
Football (NFL and NCAA)
Formula 1
Golf
Hockey
MMA
Rugby Union
Soccer (Premier League, La Liga, Champions League, MLS, etc)
Tennis
You can bet on multiple soccer leagues, as well as both college and pro leagues for basketball and football, so the choices are almost limitless. You can also bet futures in all of the leagues listed under their respective sport.
Types of Bets
Here are the type of bets you can place on an NFL game:
Spread
Money Line
Total
Winning Margin
First/Last to happen (Prop Bets sort of)
Futures
Obviously, the basic bet options of spreads, moneylines, and totals are here, but BetMGM offers a wide variety of different winning margins and half/quarter/period bets, too. The first/last to happen bet allows you to bet on what the first score will be, what team scores first, will there be a score in the final two minutes of the first half, etc.
Live Betting
The live betting feature on BetMGM is like most other online sportsbooks that offer live betting on their platform.
If you want to live bet a baseball game, you can not only bet on the spread, the moneyline, and the run total, but you can also live bet on if the game will go into extras if there will be a score in a certain inning, which team will win a certain inning, how many runs will be scored in a certain inning, etc.
BetMGM Player Limits & Responsible Gambling
In the top right-hand corner of the BetMGM website, there is a little emblem that has the initials RG in yellow font over what looks to me like the state of New Jersey. It's very similar to the Garden State Parkway sign. It's New Jersey's responsible gambling logo. When you click on it, it takes you to MGM's website and it talks about how important it is to be responsible when gambling and goes on to list the warning signs of if you have a gambling problem and how/where you can fix it.
Customer Support
Next to the two big "log in" and "register" buttons on the top right, there is a tiny "Help & Contact" button to the left of it.
In here is a list of FAQs for a bunch of categories from account details, to geolocation, to deposits. There is also 24/7 deposit assistance where you can call or email BetMGM and they'll help you fund your account.
It would be nice to maybe have a live chat option but nonetheless, the many detailed FAQ answers and option to call or email will suffice.
Overall
BetMGM is a new player to the sportsbook game from a familiar brand. And boy do they look sharp out of the gate.
The layout of the website is really clean, everything is accessible, and there are plenty of sports to bet on.
Only time will tell how well BetMGM does in the sportsbook market competing with powerhouses such as DraftKings and FanDuel as well as other competitors.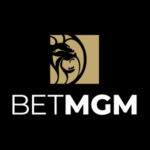 BetMGM Sportsbook
STATES: OH, MA, MD, LA, AZ, CO, IL, IN, IA, KS, MI, NJ, PA, TN, WV, VA


21+ and present in a state with legal sports gaming. Gambling problem? Call 1-800-Gambler.
$1,500


FIRST BET OFFER!
CLAIM OFFER!