FanDuel Sportsbook Review & Promo Code
FanDuel Sportsbook has emerged as the dominant leader in legal online sports betting in the US thanks, in large part to its clean interface, a wide range of bet and deposit options, and its extensive marketing efforts. But does FanDuel offer the best legal sports betting app? Let's explore the full depth of that question through our FanDuel Sportsbook review.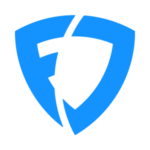 FanDuel Sportsbook
Must 21+ and present in participating state. Gambling problem? Call 1 - 800 - GAMBLER.
Now available in over 10 states, including New Jersey, Pennsylvania, and New York, FanDuel is arguably the best legal sportsbook available due to its stellar interface, wide range of betting options, and technical prowess to create a superior betting experience. And it certainly doesn't hurt that FanDuel is an established sports brand with seemingly limitless marketing power.
FanDuel Sportsbook Review
| FanDuel Sportsbook App Review | Rating (Scale of 10) |
| --- | --- |
| Interface | ⭐️ 9 |
| Odds | ⭐️ 8 |
| Bonuses | ⭐️ 6 |
| Deposit Methods | ⭐️ 8 |
| Stability | ⭐️ 9 |
| Variety of Action | ⭐️ 8 |
| OVERALL RATING | 🚨 8 |
| REVIEW NOTES | ✍️ FanDuel Sportsbook is among the best legal sports betting apps. It's certainly the most popular. The interface makes the app stand out from its peers. The rest of what FanDuel offers places them within the mix at the top with the big boys, with the exception of their sign-up bonus, which could be described as "industry standard." But did we mention it's beautiful? |
States where FanDuel Sportsbook is available
Since legal sports betting is a state-based system, FanDuel has to partner with licensed operators in each state where it wishes to offer online sports betting services.
FanDuel Sportsbook is currently available in the following states (among others):
Pennsylvania
New Jersey
West Virginia
Michigan
Illinois
Virginia
Ohio
Colorado
Tennessee
Iowa
Indiana
Arizona
Connecticut
New York
Louisiana
FanDuel Sportsbook is available as one app across multiple states. This differs from some other sportsbooks, like FOX Bet, which offers separate apps for each state. Let's dive into the specifics for all of the official FanDuel territories throughout the country and give a brief FanDuel Sportsbook review for each state.
FanDuel Sportsbook PA
FanDuel launched FanDuel Sportsbook PA in July 2019. In PA, they partnered with Valley Forge Casino Resort. Pennsylvania is different than New Jersey in that operators can work only with one skin and must feature their own branding. However, FanDuel somehow found a workaround, using the same app and their own branding in the state.
FanDuel Sportsbook NJ
For NJ sports betting, FanDuel is partnered with The Meadowlands and runs their physical sportsbook as well as their online sportsbook.
FanDuel Sportsbook West Virginia
FanDuel launched in West Virginia prior to the start of the 2019 football season.
FanDuel Sportsbook Michigan
FanDuel recently launched in the state of Michigan in early 2021 just in time for Super Bowl 55. Following a quick start, Michigan is expected to quickly emerge as a leading sports betting market.
FanDuel Sportsbook Tennessee
FanDuel brought its popular online brand to Tennessee during the NFL regular season back in November 2020. With popular "spread the love" promos on college football action, bettors quickly moved to the app to take advantage of outstanding no-brainer promos.
FanDuel Sportsbook Virginia
FanDuel made a surprising early entrance into the Virginia market in January 2021, beating out the arrival of Michigan into the legal online betting market. Football bettors took advantage by placing bets throughout the NFL Playoffs and ahead of Super Bowl 55. The Virginia market has gotten off to a surprisingly strong start.
FanDuel Sportsbook Ohio
Launching at the turn of the new year in 2023, FanDuel Sportsbook Ohio is now live and available as an online sportsbook, as well as a retail sportsbook location. With ultra-popular collegiate and professional sports teams in the local area, Ohio should remain one of the hottest sports betting markets in the country.
FanDuel Sportsbook Colorado
FanDuel launched in Colorado right in the midst of COVID-19 sports shutdowns, meaning that bettors were limited to betting on niche sports such as table tennis in the early going. However, once sports made its return during the summer months, the sportsbook quickly picked up new customers in the market.
FanDuel Sportsbook Illinois
Illinois initially launched online sports betting with an in-person registration requirement which meant that bettors needed to go to Par-A-Dice Casino in Illinois to register. However, because of COVID-19 protocols, the in-person registration requirement was lifted (twice), allowing bettors to sign up from anywhere within the state. Illinois players have made FanDuel one of the top options in the state since it first launched in late August 2020.
FanDuel Sportsbook Arizona
Arizona is the latest state to join the FanDuel Sportsbook party. Its Sept. 9 launch ensures that Crossing Broad's top sportsbook choice remains ahead of the curve and the competition nationwide.
Better yet, sports bettors who complete the pre-registration process ahead of the formal launch will receive a $1,000 No-Sweat First Bet bonus. Get started now before it's too late.
FanDuel Sportsbook Connecticut
For quite some time, DraftKings Sportsbook was the only sports betting app live in Connecticut. No more. FanDuel Sportsbook is also in the mix, which has brought much-needed competition to the state.
FanDuel Sportsbook New York
It has finally happened, the long wait for NY Online Sports Betting is over. And, naturally, one of the best sports betting apps in the game, FanDuel Sportsbook, is live in the Empire State, for sports bettors to use just in time for Super Bowl 57.
Take advantage of our terrific FanDuel NY Promo Code today.
FanDuel Sportsbook Louisiana
Shortly after New York launched online sports betting, Louisiana did the same. Naturally, FanDuel was one of the first to enter the market.
What's great about FanDuel Sportsbook
The following is CrossingBroad's detailed FanDuel Sportsbook review.
Interface
FanDuel, which is now owned by European betting power Betfair, wasn't the first to launch a mobile sportsbook in New Jersey, but they were the first to present a truly modern interface that looks like it belongs on a phone. The FanDuel app is as clean and easy to operate as any major online sportsbook that U.S. bettors might find.
Unlike many other casino-based operators, which have released online apps that resemble something closer to a hastily thrown-together website, FanDuel made sure its sports betting app looks at home on your device next to the likes of Instagram, Twitter, and TikTok.
While far from perfect, FanDuel Sportsbook looks detailed, modern, and instantly intuitive to anyone who knows even the slightest bit about betting [if you don't, be sure to check out the sports betting tips page for guides on how to bet on sports]. Everything looks as it should for a mobile app. Here, take a look:
FanDuel, along with DraftKings Sportsbook, is a technology company more than a gambling company. They employ mostly developers who understand how to build online programs, be it daily fantasy or sports betting. This is not the case for all legal sports betting operators, some of whom are more concerned with physical locations than their mobile offerings.
Their interface, more than anything, is a major reason why FanDuel Sportsbook stands out among its peers.
Betting options
This one goes without saying, as FanDuel checks all the boxes for what should be available in a mobile sports betting app. In addition to all of the expected bet types – like spread, moneyline, and totals – they offer props, alternate lines, and a dizzying array of live, quarter, pre-populated parlays, and odds boosts. But what really stands out is that FanDuel Sportsbook makes all of these lines easy to search, view, and bet on. Other Sportsbooks offer this level of detail, but few present it in the way FanDuel does.
Marketing
As they say, popularity is a marketing contest. OK, I'm not sure if they say that, but the point remains. FanDuel and DraftKings had a leg up on the competition simply because they were synonymous with sports, um, action as the two dominant daily fantasy companies. This undoubtedly played a part in their early success in sports betting.
Additionally, FanDuel brands the popular FanDuel Sportsbook at The Meadowlands, which is effectively the legal betting depot for New York City, and they certainly spend accordingly in advertising.
The combination of brand recognition and a modern app is what makes FanDuel stand out.
Notable FanDuel Sportsbook Features
There are a number of distinguishing features that help to make FanDuel Sportsbook top-of-the-line in the legal sports betting industry.
Early Cash-Out
A fan-favorite feature that will certainly be well-received among new bettors, Early Cash-Out is the best way to protect your winning wagers on FanDuel Sportsbook. Using Early Cash-Out, users will be able to finalize their open betting tickets and collect their winnings, even if the bet is still being played out. This feature can be especially helpful when betting parlays, as users can cash out their ticket instead of leaving it up to the last leg of the parlay. Another time this feature is very helpful is for accidentally placed bets. Simply head into your betslip and cash out your ticket before the game starts to receive a full refund.
FanDuel TV
Recently launched in September 2022, FanDuel Sportsbook ventured into the entertainment space with FanDuel TV. Available on a host of TV networks and streaming apps, FanDuel TV is a great way to watch live and on-demand sports and racing content. It would seem like a natural progression for FanDuel TV to continue to evolve and it could very well be an integral part of the FanDuel Sportsbook app going forward.
FanDuel Sportsbook Bonuses and Promos
The following bonuses and promos will be available for both new and existing users on FanDuel Sportsbook.
$1,000 No-Sweat First Bet
With the trademark sign-up offer from FanDuel Sportsbook, new users can select the No-Sweat First Bet promo to help give themselves a safety net when first starting to bet. After selecting this promo, the user will unlock up to $1,000 in bonus bets on FanDuel Sportsbook if their first real-money wager is to lose.
Bet $5, Get $200
As one of the most low-risk welcome offers in the industry, FanDuel Sportsbook users can opt into a special Bet $5, Get $200 sign-up bonus to kick-start their legal sports betting experience.
With this promo code activated, users will simply be required to deposit a minimum of $10 into their FanDuel account and wager at least $5 on eligible betting lines. The user will then be rewarded with $200 in bonus bets deposited to their account.
What's not so great about FanDuel Sportsbook
It would only be fair to include potential detractors in our detailed FanDuel Sportsbook review. However, it's important to point out that any negative about FanDuel Sportsbook, from a user's perspective, is mostly a nitpick, but there are a few.
Prices and odds
FanDuel's lines differ, sometimes greatly, from main competitors DraftKings Sportsbook, SugarHouse Sportsbook, and PointsBet. This in itself isn't a bad thing, but anecdotally we find that FanDuel Sportsbook is slower to react to the market and update their odds based on substantive changes like injuries, trades, and so on. Now, this can of course be a positive for the opportunistic bettor (in fact, I could make a good case for putting this in the "great" section), but their odds seem to run more expensive than some of their competitors, something we'll cover more in our DraftKings vs. FanDuel Sportsbook comparison.
FanDuel Sportsbook vs. DraftKings Sportsbook
We cover more in our DraftKings Sportsbook vs. FanDuel Sportsbook comparison, but the difference largely comes down to interface and prices. FanDuel has the better interface, but they seem to be a half-step behind when it comes to odds and pricing.
It's difficult to do this on any large scale because there is so much variability, but in more instances than not, users will be able to find the optimal betting odds for their select betting lines on FanDuel Sportsbook, rather than competitors like DraftKings, BetMGM, Barstool, or others.
Again, this is a small snapshot, for sure, and there are plenty of cases where FanDuel has better prices than the competition, but we tend to find that we pay more for bets on FanDuel Sportsbook. Say nothing of the fact that PointsBet routinely offers promotion -105 prices on spread bets.
Overview
FanDuel brings a recognizable brand name to legal sports betting thanks to its wildly popular daily fantasy games, but be warned, those looking to share funds and pivot between FanDuel's daily fantasy games and its sportsbook in the same app will be disappointed as those features are not yet available. While DraftKings and SugarHouse sports betting apps each offer players a wide-ranging variety of sports to bet on, FanDuel, recently acquired by European betting powerhouse Betfair, is taking a more conservative approach in terms of sports offerings with its initial rollout. Users are currently limited to more traditional American sports (and soccer), so if you want to wager on cricket, cycling, or other less prominent sports, you may need to look elsewhere. Also of note is the absence of betting options on eSports, which FanDuel doesn't seem particularly motivated to add anytime soon. As for wagering options, traditional pre-game wagers with a variety of alternate odds and totals are available, as are parlays and futures bets. FanDuel, like its peers, offers a wide-ranging set of options for in-play live betting behind an easy-to-navigate, sleek interface that both looks and functions similarly to its daily fantasy app.
Getting Started With FanDuel Sportsbook
Like all other mobile sports betting apps, the FanDuel Sportsbook app uses geolocation technology to ensure bets are placed only in the state of New Jersey. Still, I think this is important because I want to know what I'm getting into before I deposit funds and commit to using a sportsbook app, users are able to get a feel for the prices, design, offerings, and functionality of the app without signing up. I recommend always having a look around to make sure the app fits your needs. If you opt to proceed with a sign-up, you can do so by using your previously existing FanDuel daily fantasy account, or by filling out this form:
You will be asked to provide your name, address, and contact information, but it's a quick and easy process that only takes a minute.
Depositing money into FanDuel Sportbook
Users can fund their FanDuel Sportsbook accounts in several different ways. A $10 minimum deposit can be made via a standard checking account, credit or debit card, PayPal, FanDuel Prepaid Card, eCheck, online bank transfers, or the PayNearMe, which is available at any 7-Eleven store. They also accept cash at the counter.
Betting
The app has a "Sports Betting Training Camp Feature," which is pretty cool. It offers a brief tutorial on how spreads, moneylines, totals, and prop betting all work. There's also an easy-to-understand guide to parlays and teasers.
Like DraftKings, FanDuel Sportsbook will utilize information from players' daily fantasy habits to feature and highlight related sportsbook betting options. Also much like its competitors, the FanDuel Sportsbook app immediately draws users to a banner that showcases the day's featured events, promotions, and live betting options. On the homepage exists a swipe menu option that allows users to easily navigate the betting menu of each individual sport.
Once a particular game is selected, users have the ability to wager on point spreads, alternate point spreads, totals, alternate totals, and a robust offering of game props.
What about betting odds? The FanDuel Sportsbook at the Meadowlands was eviscerated when it opened back in June for its outrageous and non-competitive odds, but it's mobile and app prices are much better and are in line with industry standards. I did a quick comparison of the Week 1 NFL lines offered by FanDuel and those of DraftKings and SugarHouse, which are both operated by gaming company Kambi, and found that there was about an even split in terms of the best odds and pricing available. While a few extra dollars doesn't seem like a big deal, with the slew of legal sports betting options available, it's always a good idea to shop around for value.
Sports Offered
Have a look for yourself:
Types of bets
FanDuel offers all of the action that you would expect:
Spread
Moneyline
Parlays
Teasers
Round robins
Total
Alternate lines
Futures
Live Betting
Most of the prop options that are available prior to the start of a game remain once the game begins. For instance, baseball offerings include team to score first/last, correct score, winning margin, first scoring play, odd/even total runs, among several other options that remain throughout the contest. I was, however, disappointed that FanDuel isn't offering the live ticket option that allows bettors to hedge or cash out bets as a contest unfolds. It's a relatively new concept available in the United States, but I have a feeling it's going to be immensely popular, so it's worth keeping an eye on things to see if FanDuel eventually adds it.
Player limits and responsible gambling
It appears to at least some extent the New Jersey DGE is requiring all online sportsbooks to inform its users of potential gambling pitfalls and provide resources and tools available to those who need them.
In what appears to be a standard feature of all legal sports betting apps, FanDuel allows bettors to set daily, weekly, and monthly deposit and spending limits. This ensures that a person won't wildly throw money into the account or chase high loss totals once it is there. Moreover, bettors can set daily time limits that restrict overall usage, and they can also impose self-suspensions for "cool down" periods as well as a self-exclusion to prohibit future use altogether. The thing to remember here is to set rigid restrictions. Don't spend what you can't afford. Develop a budget and stick with it no matter what.
Overall
Aesthetically, this is a tremendous app. It looks good, the functionality is strong, and it is easy to navigate. The plethora of deposit and withdrawal options in FanDuel Sportsbook make transactions quick and simple.
At the moment, FanDuel offers a $1,000 No-Sweat First Bet for new users, which is markedly less than the bonus rewards of its competitors, so do know that there is more bonus value available elsewhere. While the FanDuel app doesn't offer as many sports to bet on, nor does it have a live ticket option, most users will find that it more than meets their needs.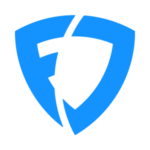 FanDuel Sportsbook
Must 21+ and present in participating state. Gambling problem? Call 1 - 800 - GAMBLER.