PA Online Sports Betting is fully live, legal, and available, which means online sports gamblers in the Keystone State can join the party so many Americans are enjoying. Ten online sportsbooks are available in Pennsylvania, with at least one more on the way.
We consider DraftKings Sportsbook PA to be the best sports betting app in Pennsylvania. It features the most modern and well-built interface, seemingly unlimited betting markets, and a slew of unique wagering options and ongoing odds boosts.
Sign up here to utilize DraftKings Sportsbook's excellent new-user promo that fetches PA online sports bettors up to $1,050.
Considering Pennsylvania led the online gaming and betting charge— ultimately doing the most to inspire the Supreme Court to overturn PASPA, the law that prohibited states from legislating legal online sports betting and gaming—it's not a surprise that the state features both online sports betting and online casino gaming.
Interested PA Online Casino gamers can check out Crossing Broad's excellent casino section. Nonetheless, here's everything you need to know about online sports betting in PA:
Top 10 PA Sports Betting Apps
With sports betting being live in Pennsylvania for some time, there are a variety of sportsbooks and sports betting apps to choose from, including DraftKings, FanDuel, BetMGM, and Caesars. These sportsbooks offer great signup bonuses for new members, providing a great choice.
Here's our ranking of the best sports betting apps in PA and their currently best available signup bonus as of June, 2023:
1. DraftKings Sportsbook

DraftKings Sportsbook
States: NY, AZ, PA, NJ, IN, IL, IA, CO, MI, TN, VA, WV
GET THE APP
Read more about DraftKings Sportsbook PA
DraftKings Sportsbook is one of the best all-around sports betting apps in Pennsylvania. It features class-leading technology, lightning-quick live betting options, unique ways to play, and DraftKings Online Casino. Their recent partnership with Michael Jordan only further catapulted them into the mainstream, and their recent claimed 30% market share in live online sports betting states solidifies the view.
One of the best compliments we can pay to a sportsbook app is to say that it is our go-to to quickly check odds and real-time action. More and more, we find DraftKings to be one of the most reliable betting apps in Pennsylvania.
Pricing is in line with market norms and often seems to be a tick better than competitors. Promotions are easy to find and opt-in to, and often present genuine value, such as loss insurance, profit boosts, and bonus bets.
New DraftKings Sportsbook users can also get an exclusive $50 bonus bet + a $1,000 deposit bonus offer if they sign up using this link.
Most sportsbooks offer only a $500 deposit bonus. DraftKings' total signup offer includes $1,050 worth of value. But the deposit bonus portion admittedly comes with an extreme play-through requirement (only 20% of the money is matched and doled out over time) and likely won't fully trigger for most players.
Still, what DraftKings lacks in signup bonus uniqueness it makes up for in a quality app.
2. FanDuel Sportsbook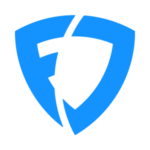 FanDuel Sportsbook
States: OH, MD, LA, NY, MA, PA, NJ, IA, IL, CO, IN, TN, VA, WV, MI, CT, AZ 21+ and present in participating state. Gambling problem? Call 1 - 800 - GAMBLER.
CLAIM OFFER
Read more about FanDuel Sportsbook PA
FanDuel is the biggest online sportsbook, in terms of handle, by a pretty wide margin over DraftKings. FanDuel Sportsbook is also one of Crossing Broad's preferred sportsbook and sports betting app choices.
While both were neck and neck throughout the course of the first full football season following the overturn of PASPA, FanDuel has steadily (and arguably) gained an advantage since. Part of the reason, we suspect, is due to MASSIVE onboarding offers surrounding Super Bowls. A 55 to 1 odds blitz was blasted across all marketing channels this year and undoubtedly onboarded a substantial number of new customers.
Although that would be more than enough to put them over the hump for many sports-betting experts, there is a myriad of reasons why FanDuel Sportsbook is the top dog.
FanDuel Sportsbook's mobile app has one of the best interfaces of any sports betting app. It's clean, simple to use, and instantly makes sense to betters and non-betters alike. On top of the app's functionality, its same-game parlay feature is a welcomed feature and its signup bonus does have a unique advantage.
3. Caesars Sportsbook
SIGNUP BONUS
UP TO $1,250


+1K REWARD & 1K TIER CREDITS
BET NOW
Read more about Caesars Sportsbook PA
As of September 2022, Caesars PA Sportsbook has joined the legitimate party. No longer do PA online sports bettors have to use Caesars Sportsbook in conjunction with a land-based partner. Caesars Sportsbook in Pennsylvania is offering the same new-user promo as the majority of the legalized online sports betting states: up to $1,250 on Caesars.
The acquisition of William Hill by Caesars changed the online sports betting landscape in a big way. Caesars' tech improved dramatically which now places the app near the top of Crossing Broad's rankings.
4. Barstool Sportsbook
Barstool Sportsbook
STATES: OH, MD, AZ, LA, CO, IL, IN, MI, PA, VA, NJ, TN, IA, WV
SIGNUP BONUS
$1,000


BET INSURANCE
Read more about Barstool Sportsbook
Barstool Sportsbook is currently live in Pennsylvania and it obviously hasn't stopped there. As one of the self-proclaimed "disruptors" of the sports and online media industry, Barstool is looking to change the way sports betting happens in this country.
New users can take advantage of a $1,000 bet insurance at Barstool Sportsbook today.
Live in Pennsylvania since the early stages of the 2020 NFL season, Barstool and its parent company, Penn National Gaming, touted 21,000 downloads per day over the first weekend, breaking DraftKings' and FanDuel's records in incredible fashion.
As for the app, it's decent, yet it's also improved significantly since its launch (4.7 overall App Store rating via 4.9K total users providing feedback). The app is clean, fluid and works well.
While initially, other than a Barstool coat of paint and a handful of custom odds, nothing really special stood out, the company has come a long way since its initial launch.
5. BetMGM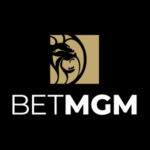 BetMGM Sportsbook
STATES: OH, MA, MD, LA, AZ, CO, IL, IN, IA, KS, MI, NV, NJ, PA, TN, WV, VA

GET THE APP
21+ and present in a state with legal sports gaming. Gambling problem? Call 1-800-Gambler.
$1,000


FIRST BET OFFER!
CLAIM OFFER!
The newest entrant to the PA betting market, BetMGM simultaneously launched its sportsbook and casino app in Pennsylvania in December 2020. What was initially an also-ran product when it launched as "PlayMGM" in New Jersey in 2018, the gaming behemoth has poured money and marketing into its BetMGM product. As a result, MGM has a compelling offering that gives online incumbents a serious run for their money.
The league partnerships and Jamie Foxx commercial don't hurt either.
6. PointsBet
PointsBet Sportsbook
States: CO, IA, IL, IN, KS, LA, MD, MI, NJ, NY, OH, PA, VA, WV
GET THE APP
SIGNUP BONUS
UP TO $50 EA.


5 2ND-CHANCE BETS
BET NOW
The PointsBet PA Mobile Sportsbook App is now live in the Keystone State and online sports bettors can snag five second-chance bets of up to $50 each.
Arriving just in time for Super Bowl 56, the once underdog sports betting company that has since partnered with NBC is making the rounds in a national way. Although it cannot match some of the bigger boys, such as Caesars and DraftKings, PointsBet definitely belongs in the upper tier of sports betting operators.
7. FOX Bet
FOX Bet
Pennsylvania
Official Eagles partner. Best app for casual players.
GET THE APP
Read more about FOX Bet PA
While perhaps not as polished as DraftKings, FOX Bet offers an unbelievable experience for casual bettors.
It relies heavily on prop bets and odds boosts offered up by its FOX Sports personalities. This serves as a huge differentiator from the standard bets other sportsbooks offer in Pennsylvania.
The only downside is it doesn't yet have online banking as a deposit option, so your best bet to deposit funds is echeck (routing and account number).
The iOS and Android apps are separate from what is available in New Jersey, so use the following links to download the correct FOX Bet app in Pennsylvania:
Though live betting can occasionally be locked before competitors and there are no teaser options, FOX Bet offers the most engaging sports betting experience in Pennsylvania.
8. BetRivers
SIGNUP BONUS
UP TO $500


2ND CHANCE BET
BET NOW
Formerly SugarHouse Sportsbook, BetRivers offers a wide range of deposit options (some of the best in the industry) and a strong $250 deposit match, which means they will match your first deposit up to $250 and you only have to play with that money once before it is eligible for withdrawal. This is the most straightforward and user-friendly bonus in the industry.
BetRivers is not the prettiest betting app (that goes to FanDuel). But once you get past their pedestrian look and feel, you find a robust set of action, blazing-fast in-game odds, and straightforward and player-friendly promos and bonuses.
The site also features a shared wallet with BetRivers casino, which offers slots and table games. Read more about online casinos in PA.
9. Unibet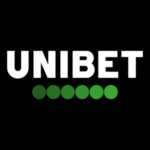 Read more about Unibet PA Online Casino
Unibet struck a partnership with Mohegan Sun Pocono to bring its popular sports betting app to PA.
An Eagles partner, Unibet presents a fairly straightforward betting experience that falls short of what DraftKings and FOX offer. But it gets the job done.
Unibet offers a great signup bonus. The platform is currently offering a $10 first bet with no deposit and then a $500 bonus bet for Pennsylvania sports gamblers.
The signup bonus alone is enough reason to sign up for Unibet.
10. Parx Sportsbook
Parx online sports betting is currently live on the web and on Android. Parx Casino opened its temporary sportsbook in January while they await the opening of a 10,000-square-foot facility slated to open in 2019.
Parx launched its own betting app and will leverage its local brand in eastern PA to gain a significant market foothold early on. Their app is underpinned by the popular Kambi technology, which sets the markets and powers the sportsbooks for DraftKings, SugarHouse, and 888sport. And while this creates a certain level of sameness across the different options, each is available to layer its own UI, promos, and customer experience on top. Parx's offering, currently, functions almost identically to SugarHouse's and doesn't feature as good of a signup bonus or exclusive promotions.
BetAmerica
BetAmerica is available in Pennsylvania, but at this point is not on our recommended sportsbooks list given that the brand will tradition to parent company TwinSpires name.
As you may have guessed, TwinSpires is the betting brand for Churchill Downs, which hosts the Kentucky Derby. As a racebook, TwinSpires as a leader. As a sportsbook? That remains to be seen.
Sportsbooks Potentially Coming Soon
BetFanatics
Now that PointsBet arrived and Caesars is fully operational in the online sense (not requiring a land-based partner to take bets), next on the big-boy list for Pennsylvania online sports betting operators is BetFanatics.
When BetFanatics officially launches its online sports betting platform is still up for debate, but the industry knows they're coming.
Check out Crossing Broad's dedicated BetFanatics page for the very latest.
Online Sportsbook Apps in Pennsylvania
Not all online sportsbooks in Pennsylvania offer apps across every mobile platform. Here are the currently available apps on iOS and Android:
iOS (App Store)
DraftKings
FanDuel
Caesars
Barstool
BetMGM
PointsBet
FOX Bet
BetRivers
Unibet
Parx
Android (Google Play)
DraftKings
FanDuel
Caesars
Barstool
BetMGM
PointsBet
FOX Bet
BetRivers
Unibet
Parx
PA Sports Betting Promos
PA online sports betting is available across a number of top sportsbooks and therefore offers a range of promotions and signup bonuses. From no-deposit bets, free $50 first bet, or up to $1,000 bonuses, there are lots of fantastic sports betting promos in Pennsylvania to take advantage of.
Here are currently the best available PA sports betting promos offers from some of the top PA sportsbooks:
Where Else Is Online Sports Betting Available?
Several states in addition to Pennsylvania offer online sports betting. Here are our guides on how to bet in other states:
Virginia
West Virginia
Iowa
Connecticut
Kansas
Read about the best sports betting sites.
Dates PA Sportsbooks Launched
PA online sports betting has been legal for some time, however, not all of the currently available sportsbooks launched at the same time. Below you can find when each of the PA sportsbooks launched:
| PA sports betting sites | Casino partner | Launch date |
| --- | --- | --- |
| Parx Sportsbook | Parx Casino | June 27, 2019 |
| SugarHouse Sportsbook | SugarHouse (Rush Street) | May 28, 2019 |
| Bet Rivers Sportsbook | Rivers (Rush Street) | June 27, 2019 |
| FanDuel Sportsbook PA | Valley Forge Casino | July 25, 2019 |
| DraftKings Sportsbook PA | Meadows Casino | November 4, 2019 |
| PointsBet | N/A | February 10, 2022 |
| Caesars | Harrah's (Caesars) | 2020 |
| Bet America Sportsbook | Presque Isle | TBD |
| FOX Bet PA | Mt. Airy Casino Resort | September 4, 2019 |
| Barstool Sportsbook | Hollywood Casino Resort | September 18, 2020 |
| Unibet PA | Mohegan Sun Pocono | November 12, 2019 |
| BetMGM | Hollywood Casino | December 4, 2020 |
How To Bet on Sports in Pennsylvania
Online sports betting is fully legal in PA. In addition to betting at eight physical sportsbooks, users can bet online through the web and on mobile apps. You must be 21 or older and physically located in the state to place a bet.
Deposit methods
Online sportsbooks offer the following deposit options:
online banking
credit or debit card
PayPal
Prepaid cards
Pay with Cash at 7-11
Cash at Cage
wire transfer
Generally speaking, online banking is the easiest method as cards often get declined by banks for reasons outside the control of any one operator.
Types of bets
Pennsylvania allows the full range of sports wagers, including spread, moneyline, over-under, parlays, teasers, and more.
Sports available
There are a host of popular sports and several major sporting events available through PA online sports betting. However, unlike in New Jersey, users can't be on events with predetermined outcomes, like the NFL Draft.
FAQ
Is sports betting legal in PA?
Sports betting is legal in PA. The state passed a bill legalizing both casino-based and online betting in Pennsylvania. Multiple casinos and turf clubs now offer sports wagering, with online sports betting launching on May 31, 2019.
Does Parx casino have sports betting?
Parx has both a physical and online sportsbook. Their online app launched in June, 2019 and is currently available on iOS and Android. Parx recently opened a 10,000 square-foot facility at its Bensalem Casino.
When will PA sports betting be legal?
Sports betting is already legal in PA. You can bet in-person and online in Pennsylvania.
Why are there so few betting apps in PA?
Unlike other states, the Pennsylvania Gaming Control Board allows for one sports betting skin - essentially a public-facing brand - for each licensed casino operator, of which there are 12 in Pennsylvania. This, obviously, caps the number of apps at 12.
Where can I bet on sports in PA?
Multiple casinos and turf clubs now offer sports betting in Pennsylvania (see listings in this post). Online sports betting is available through DraftKings, FOX Bet, Barstool, PointsBet, Unibet, FanDuel SugarHouse, Rivers, Parx and more.
Do I have to be in PA to bet?
If you are betting online, yes, you will have to be physically located in the state to bet on sports with PA sports betting apps. However, you may be allowed to bet on sports in other states where online sports betting is legal.
What types of bets can I make in PA?
Spread bets, moneyline bets, over-under bets, parlay bets, prop bets and more are all available at PA sportsbooks.
What are PA sports betting tax rates?
Sports wagering is taxed at a 36% tax rate in PA and operators have to pay $10 million upfront for their sports wagering certificate.
PA Online Sports Betting Locations
Sportsbook
Address
Online brand
Hollywood Casino at Penn National Race Course
777 Hollywood Blvd.
Grantville, PA 17028
SugarHouse Casino
1001 N Delaware Ave.
Philadelphia, PA 19125
PlaySugarHouse
Parx Casino
2999 Street Rd.
Bensalem, PA 19020
Parx
Rivers Casino
777 Casino Dr.
Pittsburgh, PA 15212
Rivers
Parx at The Turf Club
700 Packer Ave.
Philadelphia, PA 19148
Valley Forge Casino
1160 1st Ave.
King of Prussia, PA 19406
FanDuel
Harrah's
777 Harrah's Blvd.
Chester, PA 19013
Harrah's
Valley Forge Turf Club
600 Cresson Blvd.
Oaks, PA 19456
PA Online Casinos
In addition to PA online sports betting, there are several online casinos in Pennsylvania. Some even combine their online sports betting and casino games into one app. Customers can share their wallets and bonuses across games such as Blackjack, poker, slots, and jackpot games with the sportsbook.
Read more about PA Online Casino.
PA Sports Betting Map
PA Online Sports Betting News
Bet on Game 3 between the Nuggets and Heat with the best DraftKings NBA Finals promo offer. New customers can activate this guaranteed bonus by
Read More »
Stay Updated
If you want to continue to be updated when PA online sportsbooks launch, sign up for our email list to receive exclusive bonuses.
We have big plans for more betting-related content, including content partnership deals with local and national outlets to keep you updated on where, how, and who to bet in PA online sports betting.
PA Sports Betting Background
The push for mobile sports betting
There were two themes at the East Coast Gaming Congress, and the biggest one was the importance of online betting. Something like 70% of the market in Europe is mobile or real-time betting, also called live betting. Many of these are prop bets. This is the growth area, no doubt about it.
Consider this stat: There is $150 billion wagered on sports in the US each year. Only $3 billion of that is in Nevada. The other $147 billion is either through illegal bookies or non-regulated offshore sites.
The gaming industry wants a piece of that market.
They will compel states to adopt favorable regulations in order to offer competitive mobile betting products. This centers around real-time or "in-play" betting.
This takes many forms.
The most obvious example is a second-half betting line that may be available during a basketball or football game. But the ubiquity of mobile devices creates many more possibilities. You can bet on the next series, drive or play. It's the second screen experience for sports– everything from "who hits the next three-pointer" to new moneyline odds being offered throughout the game. This type of betting is arguably more fun (and addictive) and is the growth area for the industry.
How to compete with offshore sites
The industry is well aware that anyone can go online and place a bet today.
How do they beat the offshore sites?
The main message was that aggressive tax rates would pass along costs to the customer, presumably in the form of poorer odds. They showed studies indicating that a 10%-15% tax rate is the range that guarantees the greatest output for the state before significant customer losses. Again, Pennsylvania is currently at 36, which means PA sports betting sites will have to deal with significantly more costs, limiting the amount operators may want to focus their efforts. We have spoken to several books that have no plans to even enter the PA market. This is doubly a problem when you consider that PA casinos will have to brand their apps with their own names, thus not allowing for DraftKings or FanDuel to have their own apps in the state (they'll have to settle for "powered by" or something similar). This gives SugarHouse, and maybe BetStars, an opportunity to gain market share since they won't be competing as hard with the big brands.
Further, the offshore market excels in online betting. Some states, like Mississippi, will legalize sports betting but not allow it online. That is a mistake. It misses the entire point of this movement (for states), which is to maximize tax revenue. Not allowing online sports betting leaves a lot of money on the table… or perhaps just sends it to Costa Rica, where many of the offshore sites are located.
League partnership
One way the regulated space could have an edge over offshore sites is in partnering with the leagues, both in terms of branding (expect sponsorships) and data.
Think about real-time betting, perhaps a wager on pitch speed (will someone throw 100 mph this game?). Who verifies the data? Unlike scores and basic stats, which can be easily checked against an official box score, data required for prop bets may need a trusted partner. This can both provide a competitive advantage over the black market and create revenue opportunities for the leagues, which can license the data to sportsbooks.
To be clear, the gaming industry wants to partner with the leagues– they just don't want states to mandate a 1% integrity-free, something which thus far has been met with resistance from the states anyway. The league will profit regardless through increased interest and viewership, but it seems the way to get money directly from the operators is through direct business relationships.
The Sixers – along with the Devils – just announced a partnership with Caesars, while the major professional basketball and hockey leagues have announced licensing, content, and data deals with MGM.
Frictionless experience
Thankfully, the legalization of online gaming for poker and such in New Jersey and Delaware has paved the way for sports in Pennsylvania. Credit card processing was an early hurdle in those verticals because banks were worried about fraud. Once the gaming industry proved that it could effectively police itself, Visa, MasterCard and others became more amenable to handling the transactions.
The gaming industry knows it needs to make depositing (and withdrawing!) money a painless experience if PA sports betting is to gain traction. This creates a literal instant advantage over the corner bookie, and having a regulated operator take your action is a safer experience than playing with offshore sites.
Geo-fencing
Anna Sainsbury, the CEO of GeoComply USA, a company that provides geofencing services for iGaming products, talked about ways to effectively ensure players are in-state. That part is relatively simple. But consider the PA commuter who works in New Jersey or Delaware. What if they can't place a bet from work? With these states being linked, there was some discussion about allowing wagering across state lines. That's an area that has yet to be fully worked out, though the industry is aware that creating a consumer-friendly solution is important.
Federal regulation
Geoff Freeman, the outgoing CEO of the American Gaming Association, said there was essentially no chance of federal regulation for sports betting. It sounds like it will remain a state issue.
Sponsorships
This goes without saying, but as more states come online, gambling sponsorships will begin to pervade sports. Almost every major soccer team in the Premier League has a gambling partner. Expect much the same in Pennsylvania.
PA Online Sports Betting History
This section was put together by Mike Lyon. He is an attorney in Montgomery County, PA specializing in litigation and gaming law. He tracks all developments in sports gambling in the United States, with a particular interest in Pennsylvania, New Jersey, and Delaware. The information provided in this post is not intended to be and should not be construed as legal advice. You should not act or rely upon the information contained in this post without specifically seeking professional legal advice.
When the Supreme Court struck down the Professional and Amateur Sports Protection Act (PASPA) in Murphy v. NCAA, et al. in May of this year, a day that many sports fans had dreamed of became a reality. With PASPA nullified, legalized sports betting had finally become a possibility outside of Nevada.
All the attention being paid to the legalization of sports gambling in New Jersey and Delaware has left many fans in Pennsylvania wondering when it will come to the Keystone State. As of press time, while PA sports betting is, technically, legal, regulated sports betting has not yet begun. While the exact date that betting will begin in Pennsylvania is still very much unknown, potential bettors should rest assured that it should begin very soon.
In October of last year, Governor Wolf signed into law a massive expansion of gambling in Pennsylvania. That legislation allowed sports gambling to be legalized if the existing federal ban in PASPA was first repealed, which thereafter occurred when the Supreme Court nullified PASPA in Murphy.
The gaming law restricted the possibility of hosting sports gambling to Pennsylvania's 12 casinos, any of whom could apply for a "sports wagering certificate" with Pennsylvania's Gaming Control Board (GCB). Holders of a sports wagering certificate would be permitted to take in-person wagers in a designated sportsbook or area within the casino. Online betting was also legitimized by the statute, and certificate holders would be permitted to take wagers through a mobile app or Internet site.
The law provided a 120-day window for the GCB to accept applications for sports wagering certificates, which it began to do on May 31, 2018. Given how popular legalized betting was thought to become, and the national attention paid to Murphy, it was thought that applications would come quickly. Many surmised that sports wagering would be operational in Pennsylvania long before the start of the NFL season in early September.
But the fees to be paid by potential applicants for sports betting certificates likely caused (and may still be causing) significant hesitation. The gaming expansion statute required any sports wagering certificate applicant to pay a $10 million initial fee to the GCB following approval of the application. It further requires a renewal fee of $250,000 to be paid to the GCB every five years thereafter. Those entry fees dwarf the comparable fees in New Jersey, which required casinos to pay just $1.2 million in licensing fees (which also include the fee required to carry an internet gaming platform, which is not yet operational in Pennsylvania and not a part of the $10 million initial fee).
In addition, the taxes payable on PA sports betting proceeds are substantial. The gaming expansion law provided a whopping 34% tax rate on gross sports gaming revenue to be paid to the state, plus an additional 2% to be remitted to local or municipal taxing authorities. That makes for an effective 36% tax rate on all betting proceeds. This dwarfs the 8.5% rate for in-person bets or 13% rate for online bets over the bridge. The taxes and fees make for a good reason to be cautious about beginning sports betting operations in Pennsylvania.
Legalized betting in Pennsylvania is inching closer. Whenever the first bet is placed, Pennsylvania certainly appears to be ready to reap substantial financial benefits from what should be a very popular endeavor for fans across the Commonwealth.
To keep updated with PA online sports betting, drop us your email: