On Monday night, the Philadelphia 76ers will be in Sacramento to play the Kings. Both teams have lost six of their last seven games. The Kings' recent and not-so-recent woes cost Luke Walton his job yesterday. Alvin Gentry has been named interim head coach for the Kings. It is not out of the question that that interim tag will be removed if the Kings respond to him.
Let's get into our Sixers vs. Kings betting pick with player prop predictions, odds, and analysis for this November 22, 2021 matchup.
BETMGM SPORTSBOOK
States: LA, AZ, CO, IL, IN, IA, MI, NV, NJ, TN, WV, VA
GET THE APP
SIGNUP BONUS
1+ 3-POINTER!


BET $10, WIN $200
BET NOW
Sixers vs. Kings Betting Pick (November 22, 2021)
It is positively strange how many cities in the National Basketball Association have a team when they have no other major league team in any other sport. This is not a thing that happens in Major League Baseball, except for Oakland, and they had the Warriors until the Warriors moved across the bay. 
This is a thing that happens in the National Hockey League a lot, but that's mainly because hockey is such a preternaturally Canadian sport that smallish cities like Edmonton, Calgary and Winnipeg can support a team. In the National Football League, you have a solitary monolith (Green Bay Packers), a team with a proud but weird legacy (Buffalo Bills) and a weakling that the league seems to be perpetually banishing to England to play its games (Jacksonville Jaguars). 
Then you have the NBA. Look at all these one-and-done teams in the Association. Orlando Magic. Utah Jazz. Portland Trail Blazers. Oklahoma City Thunder. San Antonio Spurs. And tonight's opponent for the Sixers, maybe the weakest of the lot historically, the Sacramento Kings.
We looked at the Sacramento Kings franchise history page on basketball-reference.com so you didn't have to. The Kings have not made the NBA playoffs since the 2005-2006 season, which seems mathematically impossible until you see that in all of those seasons, their highest win total was 39 games. They won 31 in each of the past two seasons. In one of those seasons, they went 17-65.
Contraction is the right answer for the Kings, but the franchise still inexplicably has a value of, per recent reports, $1.8 billion. Which means basically that just having a seat at the table in the NBA is worth more than the GDP of a couple dozen countries. Relocation would make a ton of sense. Seattle would probably be ground zero, though Las Vegas would probably also like a word. More likely, both of those cities will get new teams, and the league will just keep printing money. Because why not.
Bet $10, Win $200 if your NBA team makes a three-pointer in its game with BetMGM when you click here.
Sixers vs. Kings Odds
Here's the line for the Sixers and Kings at FanDuel Sportsbook:
Spread: Sixers +2.5 (-114), Kings -2.5 (-106)
Moneyline: Sixers +116, Kings -136
Total: 218..5
Bets We Like With a Sixers Win
Sixers to Win and Over 218.5 Total Points (+292, FanDuel Sportsbook)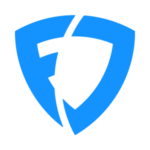 FanDuel Sportsbook
States: OH, MD, LA, NY, MA, PA, NJ, IA, IL, CO, IN, TN, VA, WV, MI, CT, AZ 21+ and present in participating state. Gambling problem? Call 1 - 800 - GAMBLER.
CLAIM OFFER
You will see below that we're picking the Kings to score more than 109.5 points in this game because the Sixers have been giving up bushels of points in recent days. So if the Sixers are going to win this game, they are probably going to need at least 110 points to do it.
Click here to get a $1,000 risk-free first bet from FanDuel Sportsbook.
Bets We Like Independent of Outcome
Richaun Holmes Over 9.5 Rebounds (+105, Caesars Sportsbook)
Process veteran Richaun Holmes has apparently found a home in Sacramento. Holmes was a popular player in Philadelphia. He played with intensity and terrific athleticism. Unfortunately, he was also playing a position (center/power forward) that didn't mesh with what the Sixers had in Joel Embiid and Ben Simmons. Holmes is a player who lives in the "dunker spot," and with Embiid and Simmons constantly around the basket, there was no room for Holmes. So he found his fortune, literally, in Sacramento, signing a four-year, $55 million contract in this past offseason. Holmes is having a really nice season, averaging 14 points and nearly 10 rebounds per game. He can get 10 more tonight against a depleted Sixers front line.
Click on your state in the list above to get a $1,001 free bet match or Bet $100, Get a $100 prepaid MasterCard gift card from Caesars Sportsbook.
Buddy Hield Over 14.5 Points (-110, DraftKings Sportsbook)

DraftKings Sportsbook
21+ and present in participating states. Gambling problem? Call 1-800-GAMBLER.
GET THE APP
SIGNUP BONUS
BET $5, WIN $150!


BONUS BETS!
BET NOW
It wasn't that long ago that Sixers fans were really hot for Hield. The thinking went that the Sixers were one lights out jump shooter away from challenging for an NBA title. Hield isn't exactly lights out – he's a career 43.3% shooter, but he does take and make a lot of three-pointers. Hield's 40.5% career average from the arc is what makes him valuable, and it's why Sixers fans really wanted him for a time there. Sixers fans have moved on from that yearning, as Seth Curry has largely done what Hield was supposed to do here. Hield is averaging 16.5 points per game this season and there is no good reason to think he won't get his average against what has to be a tired Sixers team.
Click here to Bet $1, Win $100 bonus if either team in your NBA, NFL, CBB, or CFB game scores a point with DraftKings Sportsbook.
Kings Over 109.5 Points (-150, FOX Bet)
The Sixers are giving up a lot of points in recent days. In the past six games, Sixers' opponents have scored 118, 115, 118, 120, 89 and 118. In a related story, the game where they held the Denver Nuggets to 89 points was the Sixers' only win out of those six games. This is the fifth game of a six-city road trip, and the Sixers aren't likely to have the legs necessary to hold the Kings under 110 points in this game.
Click here to get a $500 risk-free first bet from FOX Bet.
Sixers vs. Kings Prediction
Barstool Sportsbook
STATES: OH, MD, AZ, LA, CO, IL, IN, MI, PA, VA, NJ, TN, IA, WV
SIGNUP BONUS
$1,000


BET INSURANCE
From Sacramento, the Sixers head to the Bay to take on the Golden State Warriors. With or without Embiid, that game is a likely loss. Therefore, this game against the Kings represents the best chance for the Sixers to salvage one more win out of this season-long road trip. This is also a pick against a Kings team that just got its coach fired. It's a little bit surprising that the Kings are favored at all.
Pick: Sixers to win (+120, Barstool Sportsbook)
Click here and use promo code BROAD1000 to get a $1,000 risk-free bet from Barstool Sportsbook.