COLLEGE FOOTBALL
Sixers vs. Raptors Betting Odds, Picks, Prediction (November 11, 2021)
On Thursday night, the Philadelphia 76ers will host the Toronto Raptors. The Sixers lost to the Milwaukee Bucks in Philadelphia two nights ago and have now lost two in a row. The Raptors lost to the Boston Celtics by 16 points on the road last night, and are therefore on the second half of a road back-to-back.
Let's get into our Sixers vs. Raptors betting pick with player prop predictions, odds, and analysis for this November 11, 2021 matchup.
BETMGM SPORTSBOOK
States: LA, AZ, CO, IL, IN, IA, MI, NV, NJ, TN, WV, VA
SIGNUP BONUS
1+ 3-POINTER!


BET $10, WIN $200
BET NOW
Sixers vs. Raptors Betting Pick (November 11, 2021)
The acronym "NFL" officially stands for "National Football League." It also has a lesser-known and unofficial tag along, which is "Not For Long," as in "you can win in this league with the players you have, just not for long." Injuries happen. Harder schedules happen. Salary cap casualties happen. Players who were invaluable glue guys get their ring and immediately think they're worth twice (if you're lucky) what they made the year before. Repeat Super Bowl champions aren't a thing, and haven't been since the New England Patriots beat, well, you know who they beat in 2005.
So, not for long…let's talk about the Toronto Raptors. Did you know they won the NBA championship in 2018-2019? That's just a couple of years ago! It's true! They won the whole enchilada. But like a summer romance or a guy trying that "shot of beer a minute" challenge, it couldn't last. Last year's Raptors went 27-45 and missed the playoffs. This season, the Raptors are 6-6 and are, frankly, a team without much of an identity. Sure, Fred VanVleet and Pascal Siakam are still kicking around, but Kawhi Leonard and Kyle Lowry are long gone, and this Raptors team sort of feels like going to see Foreigner or Boston or Chicago in concert and trying to figure out which of those dudes on the stage was actually part of the band's heyday.
It's not all doom and gloom, to be fair. OG Anunoby is the first Indiana University player in quite some time to make any real noise at the professional level – he's averaging over 20 points per game. Apologies to Victor Oladipo, who just couldn't stay healthy. And you have to like what Gary Trent Jr. is doing. The former Dukie is bedding in nicely as a Raptor, scoring more than 15 points per game. This is the least we should expect from the son of former NBA stalwart Gary Trent, whose college nickname "the Shaq of the MAC" from his days at Ohio University remains a near-perfect moniker. Good times.
Still, the Raptors look to be just about good enough to claw their way back into the playoff picture, but nowhere near good enough to make a deep run once they get there. In truth, what they look like is a worst-case scenario for an NBA team. They're not good enough to seriously contend, and they're not bad enough to have a 20-win season and get a high first round pick out of it. Toronto is an amazing city, though. Make the trip if you can.
Bet $10, Win $200 if your NBA team makes a three-pointer in its game with BetMGM when you click here.
Sixers vs. Raptors Odds
Here's the line for the Sixers and Bucks at FanDuel Sportsbook:
Spread: Sixers -2.5 (-108), Raptors +2.5 (-112)
Moneyline: Sixers -134, Raptors +114
Total: 210.5
Bets We Like With a Sixers Win
Sixers to Win and Over 210.5 Total Points (+206, FanDuel Sportsbook)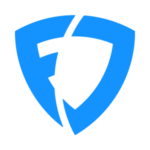 FanDuel Sportsbook
Must 21+ and present in participating state. Gambling problem? Call 1 - 800 - GAMBLER.
The Sixers and the Raptors have both been pretty consistent in their offensive potency in recent days. The Raptors only had 88 points last night, but they eclipsed 100 points in their prior four contests including a 113-point outburst against the Knicks in New York on November 1. As for the Sixers, it's a lot of spit and baling wire, but they're scoring plenty of points even as their record has taken a couple of recent hits. In a losing cause and with a short squad two nights ago, the Sixers still had 109 points. These two teams getting to 211 doesn't seem like a stretch.
Click here to get a $1,000 risk-free first bet from FanDuel Sportsbook.
Bets We Like Independent of Outcome
OG Anunoby Under 18.5 Points (-130, Caesars Sportsbook)
Anunoby is having a nice season, but his scoring average of 19.7 points per game is a bit deceiving. Anunoby had 36 points in that Raptors win over the Knicks on November 1. Other than that, he has yet to hit for more than 25 points in any other game. Additionally, Anunoby is slumping, with point totals of 16 and 14 in his last two games.
Click on your state in the list above to get a $1,001 free bet match from Caesars Sportsbook.
Fred VanVleet Under 6.5 Assists (-125, FOX Bet)
Fred VanVleet is your classic "that guy really earned it" NBA success story. He was not heralded coming out of Wichita State; in fact, he wasn't even selected in the 2016 NBA Draft. Five short years later, VanVleet has won an NBA championship with the Raptors and is now a key member of their starting five. With added playing time, his assist totals have steadily risen as well. In this game, though, if the Raptors are going to win, VanVleet is going to have to defer less and assert more. More shots, fewer passes, fewer assists.
Click here to get a $500 risk-free first bet from FOX Bet.
Precious Achiuwa Over 8.5 Rebounds (+115, DraftKings Sportsbook)

DraftKings Sportsbook
21+ and present in participating states. Gambling problem? Call 1-800-GAMBLER.
Precious Achiuwa doesn't play a ton of minutes (about 24 per game, or half the game if you prefer) but when he is out there, he is rebounding. Achiuwa is averaging 8.7 rebounds per game this season and has had games of 9, 10, 8, 8 and 9 rebounds in his last five outings. Joel Embiid isn't playing tonight, and though Andre Drummond has been on an absolute rebounding tear this season, Drummond isn't going to be on the floor with Achiuwa for most of Achiuwa's minutes.
Click here to Bet $1, Win $100 bonus if either team in your NBA, NFL, CBB, or CFB game scores a point with DraftKings Sportsbook.
Sixers vs. Raptors Prediction
Barstool Sportsbook
STATES: OH, MD, AZ, LA, CO, IL, IN, MI, PA, VA, NJ, TN, IA, WV
SIGNUP BONUS
$1,000


NEW PLAYER BONUS!
The "wow, how are they doing this" energy around the Sixers has in pretty short order turned into "well, they couldn't keep winning with eight players forever" resignation. Under different circumstances, this would be a Raptors pick. But the Raptors aren't as good as either the Knicks or the Bucks (the two teams the Sixers have lost to this week) and they're coming off a beating in Boston last night. As for the Sixers, they're headed out west after this one, and that road trip looks a little rough. The Sixers should be the more desperate team tonight. That's not enough justification to lay points, though.
Pick: Sixers to win (-139, Barstool Sportsbook)
Click here and use promo code BROAD1000 to get a $1,000 risk-free bet from Barstool Sportsbook.