COLLEGE FOOTBALL
Sixers vs Trail Blazers Betting Odds, Picks, Prediction (November 20, 2021)
On Saturday night, the Philadelphia 76ers will be in Portland to play the Trail Blazers. The Sixers snapped a five-game losing streak with a convincing (and surprising) win over the Nuggets in Denver on Thursday night. The Sixers are 9-7. The Trail Blazers are 8-8 after beating the Chicago Bulls in Portland on Wednesday night.
Let's get into our Sixers vs. Trail Blazers betting pick with player prop predictions, odds, and analysis for this November 20, 2021 matchup.
BETMGM SPORTSBOOK
States: LA, AZ, CO, IL, IN, IA, MI, NV, NJ, TN, WV, VA
SIGNUP BONUS
1+ 3-POINTER!


BET $10, WIN $200
BET NOW
Sixers vs. Trail Blazers Betting Pick (November 20, 2021)
You never have to explain success. The Sixers' 14-point victory over the Denver Nuggets on Thursday night was, in a word, improbable. The Sixers had lost five games in a row and were playing the third game of a six-game road trip wherein they will ultimately end up traveling quite literally thousands of miles. They still didn't have Joel Embiid or Matisse Thybulle. For the Sixers to win this game as eight-point underdogs, some stuff had to go right.
Some stuff did. At one point in the late stages of the game, the Sixers were 11-23 from three-point range (three from Georges Niang, two each from Tyrese Maxey, Seth Curry and Shake Milton). Curry had a poor shooting night from the arc, but he went six of nine from the field inside it and broke out of a mini-slump for 20 points. The Sixers also got a little bit fortunate that, for whatever reason, the Nuggets didn't just feed Nikola Jokic every trip down, because early in the game Jokic was piling up points on layups – some of which were basically uncontested. The Sixers weren't just lucky, though. Six different players scored in double figures for the Sixers.
One of those six players was Charles Bassey, who came from the deep recesses of the Sixers' roster to play 19 minutes, score 12 points, pull down seven rebounds and (wait for it) block three shots. Bassey was a +20 in plus/minus for the game, which means he was worth a point in plus/minus for every minute he played.
One game is no basis to determine whether Bassey will end up being the sort of steal at #53 in the 2021 NBA Draft that Maxey pretty clearly was at #21 in the 2020 NBA Draft. But it may not be too soon to know that the biggest loser in the short term here is Paul Reed, who caught a DNP-CD as Bassey did his thing.
Bet $10, Win $200 if your NBA team makes a three-pointer in its game with BetMGM when you click here.
Sixers vs. Trail Blazers Odds
Here's the line for the Sixers and Trail Blazers at FanDuel Sportsbook:
Spread: Sixers +6 (-110), Trail Blazers -6 (-110)
Moneyline: Sixers +210, Trail Blazers -255
Total: 217
Bets We Like With a Sixers Win
Sixers to Win and Under 217 Total Points (+450, FanDuel Sportsbook)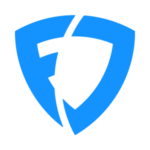 FanDuel Sportsbook
Must 21+ and present in participating state. Gambling problem? Call 1 - 800 - GAMBLER.
Um…sorry if you took this prop in the Nuggets game and also took the advice not to put too much of a stake on it, because it hit for +565. Those sorts of payouts just don't come around often enough for anyone's liking. Anyway, we're running it back with the Sixers and the under tonight. The Sixers are still without Joel Embiid, and they're still playing with unfamiliar combinations and some tired legs. Keeping the score down, as they did to the Nuggets, is the way to win for the Sixers tonight.
Click here to get a $1,000 risk-free first bet from FanDuel Sportsbook.
Bets We Like Independent of Outcome
Tyrese Maxey Over 17.5 Points (-120, Caesars Sportsbook)
This prop just keeps creeping higher and higher with every high-point game Maxey comes out with. At the beginning of the season, the books were setting Maxey's probable point totals in the 12-13 range. Those days are now over. Maxey has scored 31, 33, 24, 16 and 22 in his past five games. The books aren't doing this to lose money, and anyone who took Maxey over his projected points total in the last five games went at least 4-1. Until this prop gets to 19.5, it's worth buying a little bit of it every time Maxey suits up.
Click on your state in the list above to get a $1,001 free bet match or Bet $100, Get a $100 prepaid MasterCard gift card from Caesars Sportsbook.
Andre Drummond Under 10.5 Points (-105, FOX Bet)
We don't know how Drummond can go from putting up 17 points and 20 rebounds against the Bucks just 11 days ago – and then 11 points and 16 rebounds against the Pacers a week ago – then turn around and put up 10 points and 12 rebounds combined in the past two games. We don't know how, we don't know why, and we probably shouldn't care. The book has to set this line at this number because of Drummond's potential and because he had 14 points and 15 rebounds against the Trail Blazers earlier this month. But that player seems to be a fond memory on recent evidence.
Click here to get a $500 risk-free first bet from FOX Bet.
Damian Lillard Under 24.5 Points (-110, DraftKings Sportsbook)

DraftKings Sportsbook
21+ and present in participating states. Gambling problem? Call 1-800-GAMBLER.
As I noted the last time these teams played each other, Lillard is making over $176 million for this season and the next three after signing a four-year extension. In his age-34 season, Lillard's base salary will be $48,787,676. This season, he's making do with $39,244,900. Thus far, it hasn't been such a great deal for the Blazers. Lillard is averaging 20.4 points per game, which wouldn't be too problematic except that he's shooting 38.4% from the field and a pretty sorry 28.3% from the three-point line. At some point, the numbers on the back of your trading card don't matter anymore. Lillard, if he's not there yet, is getting to that point sooner than certainly the Blazers hoped over the summer.
Click here to Bet $1, Win $100 bonus if either team in your NBA, NFL, CBB, or CFB game scores a point with DraftKings Sportsbook.
Sixers vs. Trail Blazers Prediction
Barstool Sportsbook
STATES: OH, MD, AZ, LA, CO, IL, IN, MI, PA, VA, NJ, TN, IA, WV
SIGNUP BONUS
$1,000


NEW PLAYER BONUS!
Two nights ago we advised not to pick a team with the points if you didn't think they could win the game outright. We didn't think the Sixers could beat the Nuggets outright. We were proven wrong. Tonight is a new problem to solve, but the variables have changed. The Trail Blazers are just OK, basically the ideal example of a .500 team. Meanwhile, the Sixers are coming off a galvanizing win and, halfway though this six-game road trip and with Embiid soon to rejoin the team, have to be feeling better about things than they did just 48 hours ago.
Pick: Sixers +6 (-108, Barstool Sportsbook)
Click here and use promo code BROAD1000 to get a $1,000 risk-free bet from Barstool Sportsbook.