On Tuesday night, the Sixers return to the city where the heat is on to take on Miami in Game 5 of the Eastern Conference semifinals. The Sixers aren't quite the embodiment of the "Undertaker rising out of his coffin" WWE meme, but it's close. They looked deader than dead down 0-2 in this series. It was unclear whether Joel Embiid would play in the series. It was also an open question whether he could be effective. Well, he played, and he's been very good, and the series is now tied.
Let's get into our Sixers vs. Heat betting pick with player prop predictions, odds, and analysis for this May 10, 2022 matchup. 
BETMGM SPORTSBOOK
States: LA, AZ, CO, IL, IN, IA, MI, NV, NJ, TN, WV, VA
GET THE APP
SIGNUP BONUS
1+ 3-POINTER!


BET $10, WIN $200
BET NOW
Sixers vs. Heat Betting Pick (May 10, 2022)
The 2022 NBA Playoffs, if you look hard enough, has a "Ghosts of Process Past" feel to it.
The Sixers began their playoff run against the Toronto Raptors. Granted, Kawhi Leonard was no longer there, but Pascal Siakam and Fred VanVleet were. The presence of both of those players, who had a hand in eliminating the Sixers from the playoffs a few years back, couldn't be ignored. The Sixers exacted a modicum of revenge against Siakam, VanVleet and the Raptors with that series win.
Against the Heat, the Sixers have had to deal with an obviously motivated and on-form Jimmy Butler, who was the Sixers' leading scorer in that aforementioned Raptors series. Here are Butler's point totals this series, in order: 15, 22, 33, 40. We're not betting that he gets 50 tonight, but we wouldn't necessarily rule it out entirely, either.
If the Sixers survive this series, there is a nonzero chance that they will have to take on the Boston Celtics, tied 2-2 with home court against the Milwaukee Bucks. The Celtics' best player is a guy you have definitely heard of. Jayson Tatum has averaged 22.5 points, almost six rebounds and five and a half assists in the first four games of that series, all while assuming a heavy defensive burden and playing more than 41 minutes each game. Did you know the Sixers could have drafted Tatum instead of Markelle Fultz? Not a lot of people know that.
And then, if they somehow make the NBA Finals and the Phoenix Suns do too, they'll run into Mikal Bridges, who they drafted and promptly gave away. Yeah, I know, Tobias Harris got here at least in part with a draft pick that came along with Zhaire Smith. Ask yourself this: Would you rather have had Bridges on his rookie deal or paid Harris about $35 million a year?
It's a small world after all. The chances of the Sixers winning a title still aren't all that great — they're not even favored to survive this series — but in doing so, they could put so much of the recent past behind them.
Bet $10, Win $200 if your NBA team makes a three-pointer in its game with BetMGM when you click here.
Sixers vs. Heat Odds
Here's the line for the Sixers and Heat at FanDuel Sportsbook:
Point Spread: Sixers +2.5 (+108), Heat -2.5 (-112)
Moneyline: Sixers +124, Heat -146
Total: 209.5
Bets We Like With a Sixers Win
Sixers to Win By 1-10 Points (+220, FanDuel Sportsbook)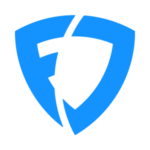 FanDuel Sportsbook
States: OH, MD, LA, NY, PA, NJ, IA, IL, CO, IN, TN, VA, WV, MI, CT, AZ 21+ and present in participating state. Gambling problem? Call 1 - 800 - GAMBLER.
GET THE APP
SIGNUP BONUS
UP TO $3,000!


NO-SWEAT FIRST BET!
BET NOW
The Sixers have lost two games in this series outright, won one game by 20 (a game where the Heat just didn't show up) and then won Game 4 by eight points. If you like the Sixers to win, this point-range wager makes plenty of sense, because there doesn't seem to be any path to the Sixers winning this game by more than 10 points.
Click here to get a $1,000 risk-free bet from FanDuel Sportsbook.
Bets We Like Independent of Outcome
Heat First Half Moneyline (-145, Caesars Sportsbook)
Caesars Sportsbook
21+ and present in participating states. Gambling problem? Call 1 - 800- GAMBLER.
GET THE APP
SIGNUP BONUS
UP TO $1,250


+1K REWARD & 1K TIER CREDITS
BET NOW
Both teams have held serve on home court in this series, and the Heat jumped out on the Sixers in both first quarters in Games 1 and 2. The Sixers clawed back to win the first half in Game 1, so this wager isn't the lock that it should be, but it stands to reason that the Heat will come out of the blocks fast again in this game. That should carry them to winning the first half, at least.
Click here and use promo code BROADXLCZR $1,100 risk-free bet from Caesars Sportsbook.
Joel Embiid Over 25.5 Points (-125, DraftKings Sportsbook)

DraftKings Sportsbook
States: OH, MD, NY, LA, AZ, PA, NJ, IN, IL, IA, CO, MI, TN, VA, KS, WV 21+ and present in participating states. Gambling problem? Call 1 - 800 - GAMBLER.
GET THE APP
SIGNUP BONUS
BET $5, GET $200!


BONUS BETS!
BET NOW
Before his injury at the end of Game 6 of the Raptors series, Embiid was alternating between big games (31 points in Game 2, 33 points in Game 3, 33 points in Game 6) and, by his standard, poor games — in the other three games in that series, he never had more than 21 points in any of them. Raw data from this Heat series, where he has played twice, isn't very helpful. We have to make this pick based on what we see. Embiid is getting stronger, and he is clearly on some kind of mission. Basically, we're saying that analytically, this should be an under…we just don't believe it.
Click here to Bet $5, Win $150 if your NBA team wins its game with DraftKings Sportsbook.
Danny Green Over 8.5 Points (+105, FOX Bet)
The books hate Green in this game. He's -136 to go for fewer than 8.5 points just about everywhere. In fairness, he scored eight points — total — in the first two games of the series in Miami. He had six points at Miami on March 5. Maybe he just doesn't like the sight lines in that building. But Green's a notoriously streaky shooter, and he has made ten of his last thirteen three-point attempts. He can go like three for eight tonight and still hit this over. We're going with it.
Click here for a $500 risk-free bet from FOX Bet.
Sixers vs. Heat Prediction
Barstool Sportsbook
STATES: OH, MD, AZ, LA, CO, IL, IN, MI, PA, VA, NJ, TN, IA, WV
SIGNUP BONUS
$1,000


BET INSURANCE
The Heat shot 38% from three-point range in the regular season. In the first four games of this series, their shooting percentages from outside the arc have been 25%, 48%, 23% and 20%. At home, Game 5, desperate to avoid a 2-3 hole going back to Philadelphia…the Heat are likely to shoot the eyes out of it tonight at home.
Pick: Heat moneyline (-141, Barstool Sportsbook)
Click here and use promo code BROAD1000 to get a $1,000 risk-free bet from Barstool Sportsbook.