COLLEGE FOOTBALL
Sixers vs. Heat Betting Odds, Picks, Prediction (May 12, 2022)
On Thursday night, the Sixers return home to play their first "win or go home" game of the 2021-2022 NBA Playoffs. Game 6 of this Eastern Conference semifinal series is must-win because the Sixers –who drew dead even with the Miami Heat with two clutch, gutty wins in Games 3 and 4 of the series– went to Miami and lost by 35 points in Game 5. Thirty. Five. Points. It was gross, and the score actually flattered the Sixers, who played as though they were resigned to a seven-game series. Now, that's the best they can do.
Let's get into our Sixers vs. Heat betting pick with player prop predictions, odds, and analysis for this May 12, 2022 matchup.
BETMGM SPORTSBOOK
States: LA, AZ, CO, IL, IN, IA, MI, NV, NJ, TN, WV, VA
SIGNUP BONUS
1+ 3-POINTER!


BET $10, WIN $200
BET NOW
Sixers vs. Heat Betting Pick (May 12, 2022)
We don't pull from Russian literature in this serial post often (though, come to think of it, maybe we should). We're doing it here, though. In a novel you were probably assigned to read at some point but which you almost certainly did not read (Anna Karenina), Tolstoy wrote the following: "All happy families are alike, but every unhappy family is unhappy in its own way."
Scholars, men of letters, and gamblers alike, with that quote, we give you the 2021-2022 Philadelphia 76ers. By this literary metric, the Sixers are obviously one of those unhappy teams that is unhappy in its own way.
Championship teams have visionary yet consistent head coaches. The Sixers have Doc Rivers.
Championship teams have multiple stars. The Sixers have one star, Joel Embiid, and then two guys (James Harden, Tyrese Maxey) who sparkle one night and then are entirely invisible on many others.
Championship teams have bench units that can, at the very least, maintain a lead (or even extend it!), or at least not vomit all over themselves. The Sixers have Georges Niang, Shake Milton, Furkan Korkmaz and whichever Big Lots Embiid Rivers chooses to toss out there in Embiid's place.
Championship teams regularly win on the road against playoff teams. The Sixers are 0-3 in this series in Miami. Yeah, they went 2-1 in Toronto. That series wasn't supposed to go six games.
Lastly, championship teams don't generally put their MVP-caliber player in no-win situations. When Embiid remarked the other night that he would either A) be considered soft for not playing, or B) get ripped for playing through injury and losing, that was really telling. Embiid's teammates owe him their success as a general rule. Specifically, they owe him their continued life in this playoff run. If they no-show on him in Game 6 like they did in Game 5, well, at least Embiid can go heal.
Every unhappy family is unhappy in its own way, all right. The Sixers, so jubilant after Game 4, need to stave off a final unhappiness in Game 6.
Bet $10, Win $200 if your NBA team makes a three-pointer in its game with BetMGM when you click here.
Sixers vs. Heat Odds
Here's the line for the Sixers and Heat at FanDuel Sportsbook:
Point Spread: Sixers -2.5 (-110), Heat +2.5 (-110)
Moneyline: Sixers -138, Heat +118
Total: 207
Bets We Like With a Sixers Win
Sixers to Win By 1-10 Points (+180, FanDuel Sportsbook)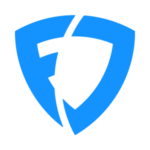 FanDuel Sportsbook
Must 21+ and present in participating state. Gambling problem? Call 1 - 800 - GAMBLER.
We think the Sixers are going to win this game. More on that below. For the purpose of this item, which is how to maximize profit assuming a Sixers win, well, think about it. The Sixers and the Heat have played five games in this series to this point. The margins of victory in these games were as follows: Heat +14, Heat +16, Sixers +20, Sixers +8, Heat +35. Only Game 4 was watchable, and even that one was only watchable if you are a Sixers fan. The NBA doesn't sell advertisements based on the draw of blowouts. We expect the Sixers to win, and we expect it to be close.
Click here to get a $1,000 risk-free bet from FanDuel Sportsbook.
Bets We Like Independent of Outcome
Sixers First Half Moneyline (-135, Caesars Sportsbook)
Caesars Sportsbook
21+ and present in participating states. Gambling problem? Call 1 - 800- GAMBLER.
SIGNUP BONUS
UP TO $1,000 BACK


ON CAESARS!
BET NOW
The Sixers led by seven points at the half in Game 3 and they led by eight at the half in Game 4. Both of those games were in the vein of elimination games. Game 6 is, quite literally, an elimination game.
Click here and use promo code BROADXLCZR $1,100 risk-free bet from Caesars Sportsbook.
Joel Embiid Over 25.5 Points (-125, DraftKings Sportsbook)

DraftKings Sportsbook
21+ and present in participating states. Gambling problem? Call 1-800-GAMBLER.
Embiid has been under 25.5 points in all three of the games he has played in this series. But sometimes you have to look into the numbers. In Game 5, Embiid scored 17 points on 7-12 shooting from the field and 3-3 from the free throw line. Do you see what we see? No three-point makes (he missed his only try). Three free throws. Three! Get out of here with that. Wait until you see the whistle Embiid gets at home in Game 6.
Click here to Bet $5, Win $150 if your NBA team wins its game with DraftKings Sportsbook.
James Harden Over 8.5 Assists (-143, FOX Bet)
It would be overstating things to say Harden is playing for his extension in this game. He's probably getting another year (or four) in a Sixers uniform no matter what happens in this game. Still, it's one thing to have a mediocre game in Game 7 in Miami and say "well, we were on the road in Game 7, it happens." It's another to go out on the home court in Game 6 and have the locals calling for your head. Harden may not play a great Game 6, but he probably won't play poorly.
Click here for a $500 risk-free bet from FOX Bet.
Sixers vs. Heat Prediction
Barstool Sportsbook
STATES: OH, MD, AZ, LA, CO, IL, IN, MI, PA, VA, NJ, TN, IA, WV
SIGNUP BONUS
$1,000


NEW PLAYER BONUS!
Usually we spend a lot of words on the game prediction. Not this time. The NBA wants this series to go seven games, and it will.
Pick: Sixers moneyline (-136, Barstool Sportsbook)
Click here and use promo code BROAD1000 to get a $1,000 risk-free bet from Barstool Sportsbook.