On Wednesday night, the Sixers will be in Miami to take on the Heat in Game 2 of their second round NBA Playoffs series.
The Sixers competed hard in the first game of the series. After falling behind early, the Sixers made a few runs to make the game competitive. In the end, though, the Heat's athletic and health advantages were telling. The Heat not only won, they covered 7.5 points fairly easily.
Let's get into our Sixers vs. Heat betting pick with player prop predictions, odds, and analysis for this May 4, 2022 matchup. 
BETMGM SPORTSBOOK
States: LA, AZ, CO, IL, IN, IA, MI, NV, NJ, TN, WV, VA
GET THE APP
SIGNUP BONUS
1+ 3-POINTER!


BET $10, WIN $200
BET NOW
Sixers vs. Heat Betting Pick (May 4, 2022)
Time is undefeated. The Brooklyn Nets knew this when they traded an active James Harden to the Sixers for an inactive and highly-questionable Ben Simmons. The Sixers are seeing now what the Nets had already figured out.
Harden averaged 22 points and more than 10 assists during this past regular season. For much of the season, he was playing with Kevin Durant and occasionally Kyrie Irving. Durant and Irving score a lot. Assists sort of follow them around.
Then Harden came to Philadelphia. In Harden's first three games as a Sixer (@ NYK, v. NYK, v. CLE), he did basically anything he wanted. Harden scored at least 25 points in all three of those games. He also averaged 12 assists per game in that short stretch.
As the regular season wound down, though, so did Harden's numbers. He was never outright terrible, but he certainly wasn't dominant. It was pretty apparent that enhanced competition could be problematic.
He had 14 points and nine assists at Phoenix on March 27. He had 18 points and seven assists in an inexcusable loss to the Detroit Pistons on March 31. That loss weighed heavily in relegating the Sixers to the fourth seed in the playoffs. He went 3-12 from the field and scored 13 points on April 7 in Toronto. Yet another loss that hurt the Sixers' playoff positioning. Yeah, he had 15 assists…but that wasn't enough for the Sixers to win the game.
In the playoffs, it's been more of the same. Harden has good games (Game 1 against Toronto, 22/14/5) and bad games (Game 5 against Toronto, 15/7/2). The gulf between who Harden was in his elite years and who he is now was on full display in Game 1 against the Heat. Sixteen points, nine rebounds, five assists…in only 34 minutes, in a game where the Sixers needed him to dominate for long stretches with Joel Embiid injured.
The Sixers will probably do everything within strained reason to keep Harden here next season. Simmons was still an "asset." The Sixers won't want to explain how they traded a #1 overall pick for a third of a regular season and a likely second round playoff exit.
And if we're being truthful, Harden is exceptional enough in a sufficient number of regular season contests to be worth keeping around. If Embiid and Maxey are healthy and the bench improves, next season could be fun.
Still, a big part of the reason that the Sixers made the Simmons trade was to acquire a player they thought could carry a team for a game, or two, or a series. On current evidence, it's not clear that Harden is that player any more.
Bet $10, Win $200 if your NBA team makes a three-pointer in its game with BetMGM when you click here.
Sixers vs. Heat Odds
Here's the line for the Sixers and Heat at FanDuel Sportsbook:
Point Spread: Sixers +8.5 (-110), Heat -8.5 (-110)
Moneyline: Sixers +330, Heat -420
Total: 207.5
Bets We Like With a Sixers Win
Sixers to Win and Over 207.5 Total Points (+565, FanDuel Sportsbook)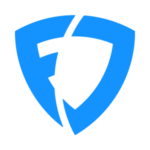 FanDuel Sportsbook
States: OH, MD, LA, NY, PA, NJ, IA, IL, CO, IN, TN, VA, WV, MI, CT, AZ 21+ and present in participating state. Gambling problem? Call 1 - 800 - GAMBLER.
GET THE APP
SIGNUP BONUS
BET $5, GET $150!


BONUS BETS!!
BET NOW
We include this item in every preview. For this one, though, we have to say: Don't do it. There's a reason that the line on this is +565. You want to get frisky with the Sixers money line? Fine. That's +330, and that's plenty of return. Parlaying the over/under with the Sixers money line here is not the way to live.
Click here to get a $1,000 risk-free bet from FanDuel Sportsbook.
Bets We Like Independent of Outcome
Bam Adebayo Double Double (-130, Caesars Sportsbook)
Caesars Sportsbook
21+ and present in participating states. Gambling problem? Call 1 - 800- GAMBLER.
GET THE APP
SIGNUP BONUS
UP TO $1,250


+1K REWARD & 1K TIER CREDITS
BET NOW
Adebayo hit this prop relatively easily in Game 1 at -150 odds. Adebayo is not on the injury report. We have no explanation for why the odds on this prop improved after Game 1.
If Sixers head coach Doc Rivers had come out and said, "DeAndre Jordan can't handle Adebayo, we're going to try something else," then maybe. But Rivers was adamant that Jordan is starting whether anyone thinks it's a good idea or not. Bang this prop until further notice.
Click here and use promo code BROADXLCZR $1,100 risk-free bet from Caesars Sportsbook.
Tobias Harris Under 19.5 Points (-125, DraftKings Sportsbook)

DraftKings Sportsbook
States: OH, MD, NY, LA, AZ, PA, NJ, IN, IL, IA, CO, MI, TN, VA, KS, WV 21+ and present in participating states. Gambling problem? Call 1 - 800 - GAMBLER.
GET THE APP
SIGNUP BONUS
BET $5, GET $200!


BONUS BETS!
BET NOW
Harris was the best Sixer on the floor in Game 1 of this series. Harris showed more determination to try to will his team to a win than anyone had seen in quite a while. But the numbers never lie. Before Monday night, Harris hadn't scored at least 20 points in any of his prior four games.
Recency bias will make people want to believe that Harris has "found something." Hope is not a strategy.
Click here to Bet $5, Win $150 if your NBA team wins its game with DraftKings Sportsbook.
James Harden Under 9.5 Assists (-138, FOX Bet)
As we alluded to above, Embiid's absence is a serious problem for Embiid. Harden was getting a lot of simple chest pass assists when he played with Durant. Harden was also getting a lot of simple entry pass assists — and transition helpers — when Embiid was creating havoc against opposing defenses. The Sixers don't have quite enough offensive firepower to give Harden the stat-padding assists he needs to hit this prop against a very good defensive team, on the road, in the playoffs.
Click here for a $500 risk-free bet from FOX Bet.
Sixers vs. Heat Prediction
Barstool Sportsbook
STATES: OH, MD, AZ, LA, CO, IL, IN, MI, PA, VA, NJ, TN, IA, WV
SIGNUP BONUS
$1,000


BET INSURANCE
We can't shake the feeling that what you saw Monday night was the Sixers' best Embiid-less effort. Hope still remains that Embiid will return for at least one of the games in Philadelphia. Then again, if the Sixers lose Game 3 in Philadelphia after losing both games in Miami, the franchise would be committing active malpractice to risk Embiid's health in Game 4. Regardless, nothing we saw in Game 1 indicates that the Sixers can win this game. It's far more likely that they will suffer another gutty but convincing defeat.
Pick: Heat -8  (-110, Barstool Sportsbook)
Click here and use promo code BROAD1000 to get a $1,000 risk-free bet from Barstool Sportsbook.