SPORTS BETTING
Illinois Online Sports Betting: Best Illinois Sportsbook App
After much uncertainty, the Illinois online sports betting landscape has officially taken shape.
DraftKings is offering a $50 risk-free bet with a deposit bonus of up to $1,000 for new users.

DraftKings Sportsbook
States: NY, AZ, PA, NJ, IN, IL, IA, CO, MI, TN, VA, WV
There are still plenty of details to be ironed out moving forward. A recent executive order waived an in-person registration requirement, which required players to register at a physical casino for 18 months.
Now the floodgates are open.
DraftKings Sportsbook, FanDuel Sportsbook, William Hill and PointsBet are now all expected to launch sometime in late July or early August.
DraftKings and FanDuel were recently granted their temporary operating permit in the state, indicating a launch could be imminent. Our sources indicate to us both companies could be live by July 31.
William Hill and PointsBet are not far behind, with the former slated for an August 3 launch.
How long they'll be available for, since the executive offer is ostensibly temporary, is unknown, creating a sense of urgency for sports bettors to sign up for a sportsbook account now.
Get updated when other leading sportsbooks launch in Illinois:
[INSERT_ELEMENTOR id="111717″]
Best Illinois Sports Betting Apps
As noted above, there is currently one active online sports betting apps in Illinois. That, however, will soon change–perhaps as early as this summer. Here is a rundown of the apps that are ultimately expected to become Illinois' big-time players.
BetRivers
BetRivers, owned and operated by industry titan Rush Street Interactive, is the only online app available in Illinois right now. It has been a major factor in several states that offer legal online sports betting.
Initially branded in states like New Jersey and Pennsylvania as SugarHouse Sportsbook, BetRivers has experienced market success in those states as well as in Indiana and Colorado.
Thanks to the presence of Rivers Casino Des Plaines, which took the state's first legal sports wager on March 9, 2020, BetRivers became Illinois' first online platform to go live.
The app, while not flashy, offers a wide array of betting markets across several popular and niche sports, while also offering daily bet boosts and a $250 first deposit match for new users.
FanDuel Sportsbook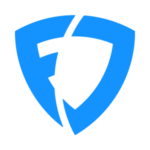 FanDuel Sportsbook
Must 21+ and present in participating state. Gambling problem? Call 1 - 800 - GAMBLER.
FanDuel Sportsbook is coming to Illinois sooner than originally expected. FanDuel, using its considerable financial backing and industry resources to find a market access deal, prompt a quicker online launch. With a first-rate app backed by cutting-edge technology, the overall FanDuel experience may be the best on the legal market.
FanDuel Sportsbook, which offers new players a $500 risk-free first bet along with plenty of creative odds boosts and betting promos, has been wildly successful in the early phase of U.S. legal online sports betting.
William Hill
William Hill, which is slated to launch sometime in July, is expected to be one of the best sports betting apps on the Illinois market.
With a popular global brand and advanced betting markets, William Hill has successfully operated in the U.S. market in states such as New Jersey. With terrific boosts, betting specials, and extensive wagering options across multiple sports, William Hill figures to secure quite a bit of attention from both experienced and novice bettors alike. Be sure to take advantage of William Hill's 100% first deposit match bonus.
DraftKings Sportsbook

DraftKings Sportsbook
States: NY, AZ, PA, NJ, IN, IL, IA, CO, MI, TN, VA, WV
DraftKings Sportsbook now has a pathway into Illinois, but the exact timetable for an official launch is still up in the air. Still, DraftKings is an industry titan and only getting stronger, especially if the recent run of its stock is any indication.
The company, which initially built its brand off of a wildly successful DFS platform, has a household name and the betting platform to back it up. DraftKings has parlayed its DFS reputation into tremendous early sportsbooks success in states where online sports betting is currently legal.
New players can get up to $1,000 in risk-free bets at signup. But creative betting specials, daily bet boosts, and sleek app design keep bettors consistently coming back.
PointsBet
PointsBet Sportsbook
States: CO/IA/IL/IN/KS/MD/MI/NJ/PA/NY/PA/VA/WV
SIGNUP BONUS
UP TO $100 EA.


10x 2ND-CHANCE BETS
GET OFFER
PointsBet is a bit of a wild card in this space. Seemingly coming out of nowhere in New Jersey, PointsBet emerged as a viable alternative to more established brand name sportsbooks.
Aggressive odds boosts and betting specials such as no-juice spreads and advantageous point spread adjustments helped spread PointsBet's popularity. Though PointsBet offers a $200 sign up bonus, its exclusive Pointsbetting feature (which gives players an opportunity to win or lose more money than that offered by a typical wager) sets it apart. With PointsBetting, the more a bet wins by, the more the bettor wins. The more it loses by, the more a player loses.
Barstool Sportsbook
Love 'em or hate 'em, there's no denying that Barstool Sports is one of America's hottest brands. That's why Penn National Gaming, owners of three Illinois casino properties, struck a partial acquisition of the company in January 2020.
While it's still unknown what Barstool Sportsbook will look like at launch, it's sure to prominently feature its social media, blogging, and podcast talent in an effort to leverage its brand popularity in the online sportsbook arms race.
Creating uncertainty across the Illinois online sports betting landscape are questions about shifting bettor registration procedures following the state's massive closures spurred by COVID-19. It seems, however, these changes–along with some aggressive maneuvers by the industry's biggest brands–could spur significant growth.
Further complicating matters, online sportsbook giants such DraftKings Sportsbook and FanDuel Sportsbook initially appeared to be left in the cold, but recent rumblings suggest both could be ready to arrive on the scene much more quickly than expected.
There is quite a bit to unpack in a rapidly evolving situation, so let's take a closer look at the current state of Illinois sports betting and where it is headed in the coming weeks and months.
When Will Illinois Legal Online Sports Betting Launch?
Currently, BetRivers is the only legal online sportsbook operating in Illinois, but this could change in the coming weeks as William Hill and FanDuel Sportsbook Illinois could soon join.
Rivers Casino to launched its BetRivers app on June 18, 2020.
Previously, only the state's brick-and-mortar entities may apply for online sports betting licenses thanks to an 18-month provision included in the current law. That's why Rush Street Interactive, which owns Rivers Casino located in Des Plaines, was well positioned to arrive first after obtaining a four-year master license from the IGB on June 11.
Now, BetRivers is up and running for the July 30 NBA start up and slated late-summer NHL postseason. With MLB and football also soon joining the party, things are heating up fast.
But it appears that William Hill and FanDuel Sportsbook–which had previously been without an entry point into the state–may also be available to Illinois betters upon league restarts.
What to Expect with Illinois Online Sports Betting
There is much to be determined about which companies will eventually launch online platforms in Illinois, but here is what is known right now.
For months, there was no way to legally wager in Illinois as casinos remain closed and mobile unavailable. But casinos reopened on July 1, while bettors can now also access mobile and online wagering.
BetRivers already operates in states such as New Jersey, Indiana, and Pennsylvania, meaning its technology was ready to go. Therefore, it was the only Illinois sportsbook in position to launch under the current restrictions.
With FanDuel and William Hill on the way, the immediate picture is coming into focus, but the longterm outlook is less certain.
Penn National Gaming, owners of multiple Illinois casino properties, would appear poised to eventually launch its forthcoming Barstool Sportsbook in the state.
PointsBet, which has a licensing deal with Hawthorne Race Course in Cecero, is also likely to be among the first to launch — its exceedingly well-positioned in the state.
Initially, given the $10 million operation online licensing fee required of the state's retail casino operators, and an extremely pricey $20 million tag for online-only sportsbooks, it was expected that online-only operators wouldn't launch until the conclusion of the 18-month waiting period. Plans have since changed.
These hefty registration price tags will not scare away industry giants such as FanDuel. It's reasonable to expect DraftKings Sportsbook will make a similar move, soon joining the field of competitors in Illinois.
Entry points can be achieved through the outright majority purchase of a retail casino or racetrack, or through a management services application which would need to be approved by the Illinois Gaming Board. Both companies have been rumored to be exploring these options.
Stay tuned.
Illinois Grants Sports Betting Licenses to Seven Casinos
The 18-month waiting game for online-only sportsbook operators kicked off on June 11 when the Illinois Gaming Board granted seven master licenses to state casinos. The licenses, which collectively generated an estimated $40 million of revenue into the state thanks to one-time activation fees, will allow the seven casinos to offer sports betting when doors reopen following prolonged coronavirus shutdowns.
The casinos, however, cannot yet offer mobile wagering as the Illinois Gaming Board requires a separate application process. This means that no person in the state of Illinois can legally bet on sports at the moment with casinos still closed.
Rivers Casino and Argosy Casino Alton previously accepted sports wagers prior to the March shutdown by using temporary licenses, but each will now operate using standard licenses. Here are the other five casinos that were granted master licenses by the IGB:
Grand Victoria (Elgin)
Hollywood Casinos (Aurora)
Hollywood Casino (Joliet),
Par-A-Dice (East Peoria)
Casino Queen (East St. Louis)
As noted above, Rivers Casino's BetRivers sportsbook app was all along the most ready to launch, thus making it no surprise that Rush Street Interactive, the parent company of Rivers Casino, was the first to gain approval to begin mobile operations.
It is currently enjoying a sizable head start over the competition, though competing online sportsbooks like PointsBet and William Hill could follow closely behind.
Uncertainty Reigns Over Illinois Online Sports Betting
There are two key questions regarding the future of Illinois online sports betting:
Which apps will eventually become available to Illinois bettors?
When will these apps become available?
Currently, there is just one legal online sportsbooks operating in Illinois.
Illinois formally launched legal online sports betting ahead of the planned 2020 NCAA Tournament at Rivers Casino on March 9, 2020. Argosy Casino opened its retail sportsbook a few days later on March 12, 2020.
Illinois sports betting law permits wagers at casino sportsbooks, racetracks, and at sports stadiums and arenas. This means that fans could have access to betting kiosks at venues such as Wrigley Field, Guaranteed Rate Field, Soldier Field, and the United Center.
The launch, however, was short-lived. Just days later, casinos and other venues were quickly shuttered in effort to slow the spread of the coronavirus. That shutdown is still in effect as of early June.
Consequently, without mobile and online offerings, sports bettors in Illinois were left out in the cold while nearby Indiana continued to offer odds on niche markets and other infrequent marquee events on mobile platforms as sports leagues worked to reopen.
Now, however, Illinois is in the game with the June 18 launch of BetRivers.
Keeping Out Online-Only Sportsbooks
Whereas other legal online betting rollouts in states such as New Jersey, Pennsylvania, and Colorado included mobile-only players such as DraftKings and FanDuel, these popular operators were supposed to remain sidelined in Illinois.
Why?
It's a bit complicated, but the decision can be viewed as a retaliation measure against these online giants. Both companies operated DFS gaming in the state until Illinois Attorney General Lisa Madigan deemed it illegal.
As such, SB 690 included an 18-month head start in which only the state's retail casino operators are permitted to offer online betting.
In theory, such a head start, which also initially required in-person registration (more on this in a bit), would give the state's retail casinos the ability to build and solidify a consistent customer base. In turn, this stipulation was designed to give those sportsbooks a lasting advantage over online only sportsbooks.
Of course, the wisdom that theory is debatable as online sportsbooks such as DraftKings, FanDuel, and FOX Bet have enjoyed immense success in states where they currently operate. Now, it at least appears FanDuel and DraftKings are on the way.
Either way, just because those sportsbooks will be late to the party doesn't mean they won't make a big splash upon arrival.
FanDuel Sportsbook and DraftKings Sportsbook in Illinois
FanDuel Sportsbook and DraftKings Sportsbook are two if the industry's most powerful online sportsbooks. Both companies developed significant notoriety thanks to wildly successful daily fantasy (DFS) operations. Subsequently, these titans have used their preexisting brand power to dominate lgeal online sports betting markets.
Will it be more of the same in Illinois?
The short answer is yes, though FanDuel might be slightly ahead in the race.
Current laws were thought to restrict online only sportsbooks such as DraftKings and FanDuel from operations for an 18-month period that began when the state issued its first master licenses on June 11, 2020. When Illinois online sports betting first launched, DraftKings and FanDuel were thought to be left out of the scene until December 2021. That thought was wrong.
DraftKings and FanDuel used their considerable cache to expedite a potential entry point by partnering with local casino operators.
This is good news for Illinois sports bettors as both companies offer some of the best bonuses, promos, odds, and sports betting apps on the market.
Both DraftKings and FanDuel are expected to launch their sports betting apps in Illinois in July.
An Opening for Potential Change
An already complicated situation became even more turbulent on June 4, 2020 when Illinois Governor J.B. Pritzker signed Executive Order 2020-41, which effectively suspended the state's in-person online sports betting registration requirement. The potential impact of this move remains to be seen.
With concerns remaining over the potential spread of COVID-19, Pritzker suspended the in-person requirement in an effort to support social distancing efforts as the state works to rebound from being declared a disaster area.
Theoretically, lifting the requirement–one that simply doesn't benefit the industry in any way, shape, or form–could open the floodgates for the state's legal online sports betting operation.
Prospective bettors can once again bet at retail locations following the early July reopening of casinos. However, bettors may be reluctant to head to such casinos now that doors are open. Ostensibly, by lifting the measure, Pritzker is facilitating online and mobile growth. This is a smart move given online is (by a wide margin) the biggest generator of revenue.
A Perfect Storm
With major sports leagues such as the NBA, NHL, and MLB (maybe) working toward summer restarts, this creates a prime opportunity for legal online sportsbooks to take advantage of what has the potential to be an unprecedented period on the sports calendar.
Of course, this is a particularly appetizing possibility for Pritzker. As the state searches for additional revenue streams following the financial catastrophe caused by mass pandemic shutdowns.
Conventional wisdom suggests companies such as FanDuel and William Hill will join BetRivers to capitalize on the return of sports.
It remains to be seen if Pritzker simply re-establishes the 18-month in-person registration requirement. From this perspective, that would be an extremely difficult move to make if/when the state begins to capitalize on the boom of tax revenue generated by online wagering.
FAQ
Is sports betting legal in Illinois?
Sports betting is legal in Illinois. Following the signing of SB 690 in June 2019, Illinois legal sports betting began on March 9, 2020 in time for the scheduled start of March Madness. Of course, that event never took place.
Where can I bet on sports in Illinois?
Currently, you can bet on sports in Illinois within state limits by using a mobile app. Sports betting is also permitted at brick-and-mortar retail locations which are set to reopen July 1. While plans are in the works to expand wagering to racetracks and sports arenas, such locations remain closed.
What sports can I bet on in Illinois?
Sports bettors in Illinois can bet on national professional leagues, international sports leagues, D-1 college sports, and motor racing. Some of the most popular sports betting markets include: Baseball Basketball Boxing Football Golf Hockey Soccer Nascar Tennis UFC/MMA There are available betting markets on other sports that span several domestic and international leagues. While betting on college sports is permitted, wagering on collegiate teams based in Illinois is not permitted. This means that while betting on local pro teams such as the Cubs, White Sox, Blackhawks, Bulls, and Bears is perfectly legal, bettors cannot wager on schools such as Northwestern or The University of Illinois.
Is online sports betting legal in Illinois?
Yes. Illinois sports betting law permits online sports wagering but only one license has been officially granted at this time.
When will sports betting go live in Illinois?
Sports betting went live in Illinois on March 9, 2020. The first bet was placed by Chicago Blackhawks television analyst Eddie Olczyk at Rivers Casino is Des Plaines. Olczyk wagered on the Chicago White Sox to win the American League pennant at 16-1 odds.
When will online sports betting go live in Illinois?
BetRivers became the first online sportsbook to go live in Illinois on June 18, 2020.
Do I have to be in Illinois to bet?
Yes. Currently, you must be physically present at a retail casino (upon reopening) to bet in Illinois. For mobile and online wagers, bettors will need to be within the state's limits to wager via a computer or cell phone. Of course, neighboring state Indiana also offers a competitive online sports betting platform. How old must I be in order to bet in Illinois? As is the case in all states where sports betting is legal, Illinois sports bettors must be at least 21 years old.
What types of bets can I make in Illinois?
Among the bet types permitted are spread bets, moneyline bets, totals bets, futures bets, parlays, in-game betting, and other traditional wager types.
What are Illinois sports betting tax rates?
The sports betting tax rates vary by state. The tax rate for Illinois sports betting is 15 percent. While this number isn't nearly as competitive as the 9.5 percent tax rate for neighboring Indiana, earlier Illinois sports betting proposals included figures as high as 20 percent. For the sake of comparison, New Jersey offers a modest 8.5% tax rate for in-person sports wagering and a 13% online tax. On the other end of the spectrum, Pennsylvania holds a much higher 36% rate. Lower tax rates are advantageous to the consumer for multiple reasons. Lower tax rates make for a more attractive landing spot for potential sportsbook operators, which in turn promotes competition. Such competition means sportsbooks are likely to incorporate better betting specials and promos. Moreover, the cost of higher tax rates are more likely to be passed onto the consumer in the form of inflated odds and prices. In addition to 15 percent tax rates, the state's retail casinos must pay a $10 million online licensing fee. Online sportsbook operators must pay a $20 million licensing fee. Such aggressive fees are likely to limit the number of applicants looking to operate in Illinois. Whereas a state such as Colorado is expected to have well over a dozen online operators, it's likely that the Illinois total will be in the single digits.
Can I bet on high school sports in Illinois?
No. Under the state's sports betting laws, betting on Illinois high school sports is prohibited. While wagering on college sports is legal, bettors cannot wager on schools located within the state.
Illinois Sports Betting Promos
While we don't know when and which sportsbooks will launch, these are some of the expected new user offers based on what is available in other states:
| Online Sportsbook | Promo |
| --- | --- |
| Caesars Sportsbook | $1,500 deposit match |
| BetRivers | $250 deposit match |
| FanDuel Sportsbook | $1,000 risk-free first bet |
| DraftKings Sportsbook | Up to $1,050 in risk-free bets and bonuses |
| PointsBet | $2,000 risk-free bets (2) |
It is expected that promo offers available in Illinois will be similar to what has been offered in other states.
How To Bet on Sports in Illinois
In order to wager on sports in Illinois, a person must be at least 21 years of age. Additionally, bettors must be present at a retail betting location. When mobile betting goes live, players must be physically present within state limits. Locations are tracked by embedded geolocation technology embedded within platforms.
Deposit methods
Funding methods remain relatively consistent with online sportsbooks across multiple states. The most popular options include:
online banking
credit or debit card
PayPal
Prepaid cards
Pay with Cash at 7-11
Cash at Cage
wire transfer
Often, PayPal and online banking options tend to be the most efficient options for moving money in and out of an account.
Withdraw methods
Depending on the sportsbook, withdraw options will vary. Normally, there are a variety of methods available to get money from an account:
eChecks
Skrill
PayPal
online banking
in-person cash outs
Types of bets
Illinois is expected to offer spread, moneyline, totals, parlays, teasers, futures, player props, game props, and in-game bets.
Sports available
Illinois permits wagering on national and international professional leagues, major college sports (except for state-based teams), and motor racing.
Among the major leagues to wager on include NFL, MLB, NBA, and NHL. This means that betting markets on the Chicago Bears, Chicago Blackhawks, Chicago Bulls, Chicago Cubs, and Chicago White Sox are available.
However, Illinois will not permit wagers on isolated non-competitive events or entertainment awards shows such as the Oscars.
Illinois Casino Locations
There are currently 10 licensed casinos in Illinois. Technically, all 10 casinos are designated as riverboat casinos which were legalized in Illinois during the early 1990s. However, only 7 of the 10 casinos are on boats (though none cruise). The other three locations are land-based but sit on water.
The 10 casinos span the state's geography. Southern Illinois casinos edge the Tennessee border, while two locations border Missouri in East St. Louis. Other locations remain accessible from Indiana, Wisconsin, and Iowa.
Here is a full list of the state's licensed land-based casinos:
| Casino | Address | City |
| --- | --- | --- |
| Argosy Casino Alton | 1 Piasa Street | Alton |
| Casino Queen | 200 S Front Street | East St. Louis |
| Grand Victoria Casino | 250 S Grove Street | Elgin |
| Harrah's Joliet | 151 N Joliet Street | Joliet |
| Harrah's Metropolis | 100 E Front Street | Metropolis |
| Hollywood Casino Aurora | 1 W New York Street | Aurora |
| Hollywood Casino Joliet | 777 Hollywood Blvd | Joliet |
| Jumer's Casino and Hotel | 777 Jumer Drive | Rock Island |
| Par-a-dice Hotel Casino | 21 Blackjack Blvd | Peoria |
| Rivers Casino - Des Plaines | 3000 S River Drive | Des Plaines |
Stay Updated
Following the formal launch of Illinois online sports betting, stay up to date on the latest news and cash in on exclusive sportsbook promos and bonuses by signing up for our email list.