COLLEGE FOOTBALL
FanDuel Sportsbook Has 25-1 Odds on Eagles to Beat Dallas
FanDuel Sportsbook has an awesome offer ahead of the Eagles and Cowboys NFC East showdown on Sunday night that will make a Philly win all that much sweeter for bettors located in states such as Pennsylvania and New Jersey.
Ahead of this primetime clash that figures to go a long way in determining the eventual winner of the wide-open NFC East, FanDuel Sportsbook is offering bettors boosted 25-1(+2500) odds on the heavily-favored Eagles to knock off the Cowboys.
Click here to get FanDuel Sportsbook and the Eagles at 25-1 odds to beat the Cowboys this Sunday night.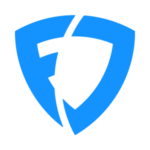 FanDuel Sportsbook
Must 21+ and present in participating state. Gambling problem? Call 1 - 800 - GAMBLER.
Throw out the point spread and standard market odds because new players at FanDuel can simply grab the Eagles to win the game outright — with a huge potential payout.
Eagles 25-1 Odds at FanDuel Sportsbook
Getting any NFL team at 25-1 odds would be a steal, but getting the 8.5-point favorite Eagles to outlast the Cowboys at those odds is a slam-dunk, no-doubt-about-it deal.
While the Eagles have gotten off to a sluggish 2-4-1 start, they currently lead the woeful Cowboys and the rest of the NFC East. Dallas has been a total disaster over its last two games, losing both contests by a combined 63-13 margin. The Dallas offense can't move the football. The defense is currently on pace to finish as one of the worst units in the history of the sport.
That's why the ability to back the Birds for $5 to win $125 makes this such an outstanding offer.
How Get the Eagles at +2500 Odds Over the Cowboys
Here's how to get started with FanDuel Sportsbook and take advantage of this can't-miss new user promo:
Download FanDuel Sportsbook right here. You can register to get these odds via desktop, but after registration is completed, users will need to download and sign in through the app.
Make your first deposit, which must be at least $10, to activate this offer.
After sign up and first deposit, the Eagles +2500 odds offer will appear. The boosted odds will show up where the normal game odds are located. It will also become the featured betting option after signing into the app.
Finally, make sure your first bet with the FanDuel Sportsbook app is on the Eagles to beat the Cowboys.
Normally, a bettor would have to risk more than $500 to win $125 on a Philadelphia victory this week. However, with this promo deal, they need to only risk $5 to cash the same total payout. That's almost the entire standard wager amount in savings.
Eagles-Cowboys Odds
As of Thursday morning, the Eagles are an 8.5-point favorite over the Cowboys at FanDuel Sportsbook. That is good news for those planning to cash in on this promo offer. The Eagles are 9-2 straight up under Doug Pederson as a favorite of 7+ points and 4-1 in division games.
Here are the current Eagles vs. Cowboys odds:
Spread: Eagles -8.5/Cowboys +8.5
Moneyline: Eagles -420/Cowboys +330
Over/Under: 43.5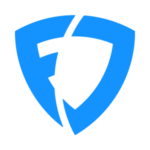 FanDuel Sportsbook
Must 21+ and present in participating state. Gambling problem? Call 1 - 800 - GAMBLER.