FanDuel Sportsbook is bringing back its always popular Spread the Love promo ahead of this year's NCAA Tournament. Both new and current users can jump into the action this week ahead of the Thursday First Four matchup between Michigan State and UCLA to grab absurd betting value.
The FanDuel Sportsbook Spread the Love promo is live for March Madness. For every 2,500 wagers on Michigan State to cover against UCLA, FanDuel will move the point spread one full point in the favor of users. Typically, the odds become unbeatable as this special draws huge attention.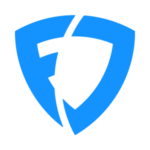 FanDuel Sportsbook
States: LA, NY, PA, NJ, IA, IL, CO, IN, TN, VA, WV, MI, CT, AZ
GET THE APP
Even casual basketball fans know that March Madness is total unpredictable. Whether it's a crazy comeback, a Cinderella story, or an insane finish, chaos rules in March. However, with this offer from FanDuel Sportsbook, bettors can lock into what will ultimately prove to be a guaranteed winner.
Click here to register with FanDuel Sportsbook, grab a $1,000 risk-free bet and cash in on the latest Spread the Love promo.
FanDuel Sportsbook March Madness Spread the Love on Michigan State
We have an intriguing matchup on Thursday night between the Michigan State Spartans and UCLA Bruins. Oddsmakers at FanDuel Sportsbook installed the Spartans as a short 1.5-point favorite shortly after the tournament pairings were announced.
While it's entirely possible that Tom Izzo's squad could win and cover that number, with the latest Spread the Love special, bettors could be looking at the possibility of grabbing Michigan State as more than a 100-point underdog.
How?
Because with every 2,500 bets that are placed on the Spartans to cover between now and tip-off on Thursday night, FanDuel will move the spread one full point in the advantage of bettors. For instance, if 25,000 people place a bet on Michigan State, the spread will move 10 full points.
If 250,000 bettors back Michigan state, the spread will move 100 full points.
Given the relatively low threshold needed to move the spread (2,500 wagers) and the fact this promo is available in New Jersey, Pennsylvania, Colorado, Illinois, Michigan, Iowa, Virginia and West Virginia, there will be plenty of users in the mix who rally together to create can't-lose odds.
How to Spread the Love at FanDuel Sportsbook on Michigan State
If you're looking to jump into the action ahead of March Madness and spread the love on Michigan State to cover against the Bruins, here's how to do it.
This offer is available to both new and current players. New users can register right here.
Make a first deposit of at least $10 in order to activate these odds. Payment methods include PayPal, online checking, credit/debit card and several other safe and convenient options.
New players can make a $1,000 risk-free bet with their first real money wager. Be sure to do that first.
Then, select the special Spread the Love odds which are located right on the FanDuel Sportsbook main menu.
It's that easy. Best of all, FanDuel will give the closing price to all players, regardless of when wagers are placed. In other words, you may grab Michigan State at +30. If the Spartans later go on to close at +70, +90, or even something like +125, you will get the best available line. In other words, there's no reason to wait.
One thing to note– wagers are set at -110 prices and are capped at $50.
History of This Promo
Over the past two years, FanDuel Sportsbook has rolled out this special on several occasions. Bettors in multiple states have scored crazy odds on football and basketball games, often catching more than 50 points of spread value in their favor.
Given the hype surrounding this tournament, it's likely that we see one of the most ridiculous point spreads yet with this latest Spread the Love rollout.
Click here to register with FanDuel Sportsbook, grab a $1,000 risk-free bet and cash in on the latest Spread the Love promo.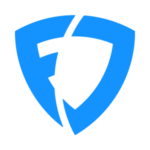 FanDuel Sportsbook
States: LA, NY, PA, NJ, IA, IL, CO, IN, TN, VA, WV, MI, CT, AZ
GET THE APP