How to Bet on Sports in Ohio
Ohio sports betting officially launched on Jan. 1, 2023. That's right, folks: No longer do Cleveland Browns fans have to suffer (as much) each NFL season, as the opportunity to win big now travels beyond a wing and a prayer on those beloved Brownies.
With Ohio now part of already-legal sports-betting state can take advantage of one of Crossing Broad's mouthwatering new-user promos.
Our favorite comes from our preferred online sportsbook choice and promo, DraftKings Sportsbook's $1,050 new-user promo:
Ohio is set to join a number of states in the U.S. that have already legalized sports betting since the Supreme Court struck down the law preventing sports betting around the country (thanks, New Jersey). With such a highly anticipated debut just around the corner, there's certain to be a massive influx of demand from bettors of all experience levels.
This specific page in your preferred internet browser explains how to place legal wagers via Ohio online sports betting, and it also showcases the most tantalizing promos expected to hit the Buckeye State once the lights officially shine brightly. 
Whether you're set to be a first-time sports bettor, or an experienced player looking for the best promotions and bonuses, you'll find everything you need to know here about how to bet on sports in Ohio.
Ohio Sports Betting Launch Details
First thing's first: Let's review exactly what we know about the Ohio online sports betting landscape.
When is Sports Betting legal in Ohio?
Sports betting has been legalized in Ohio (minimum age 21) beginning Jan. 1, 2023. 
Registration will be key for those who want instant access in the coming weeks, as well as early Ohio promos and bonuses. Prospective bettors will have access to a number of sign up and recurring user incentives as the sportsbooks compete for market share. For instance, legalized Kansas sports betting recently launched on Sept. 1, 2022, and we've seen similar offers available there.
DraftKings:

$1,050 deposit match and bonus bets

Fanduel:

$3,000 no-sweat first bet

Barstool Sportsbook:

$1,000 new player bonus

BetMGM:

$1,000 first bet offer
Expect to see similar types of deals leading up to the launch of Ohio sports betting.
Sportsbooks Expected to Launch in Ohio
The following sportsbooks have online sports betting license partnerships that have already been approved by the Ohio Casino Control Commission.
Expect to see sportsbooks follow the action as Ohio boasts a massive sports market with major college and professional teams in various leagues.
WynnBET
PlayUP
BetFred
BetMGM
Bet365
BetRivers
SuperBook
Bally Bet
Parx
Underdog Sports
DraftKings
FanDuel
Caesars Sportsbook
BetFanatics
Tipico
Fubo
Detailing the Ohio Sports Bettor Process
Once Ohio sports betting officially goes live, the next step is up to the actual bettors looking to take advantage of such an incredible and fun opportunity.
Below, we outline exactly how Ohio online sports gamblers can start the process on Jan. 1, 2023.
It's very easy to sign up for a sportsbook account in Ohio, and bettors will have many different options to select from. Many will offer select promo codes upon sign-up, to give an added bonus for new customers.
Here are some simple steps to follow for how to bet on sports in Ohio (must be 21 years or older and located within state boundaries post-Jan. 1, 2023):
Select a sportsbook of choice from the various options provided (Caesars, DraftKings, FanDuel, etc.).
Complete the required online registration including personal information such as name, address, email, and date of birth (must be 21 years or older).
Deposit at least the minimum amount required to place funds in your account for betting (there are a number of deposit methods supported).
Utilize your sign-up promo code to take advantage of a deposit match, bonus bet, or whatever other bonus you managed to grab.
Enjoy all the action betting moneylines, points spreads, parlays, futures lines, prop betting, and so much more.
Ranking the Top Expected Ohio Sports Betting Sportsbooks/Mobile Apps
With so many different sportsbooks to choose from, it can be hard to find the best for your own personal experience. The major sportsbooks offer an optimized mobile app for users to place wagers with ease from the palm of their hand, and each app seems to bring its own strengths to the table.
Here is our review of some of the best mobile apps expected to join the legalized Ohio sports gambling party:
1. DraftKings Ohio

DraftKings Sportsbook
States: AZ, CO, CT, IA, IL, IN, KS, LA, MA, MD, MI, NJ, NY, OH, PA, TN, VA, WV, WY
One of the most popular sportsbooks currently available, DraftKings Ohio offers an ultra-user-friendly experience with an easy-to-navigate app, making it very suited for new and first-time bettors.
Same-Game-Parlays, Odds Boosts, Live Betting, and much more make it a great choice, so the DraftKings promo code for Ohio will be a popular pick.
DraftKings Sportsbook's highlighted feature: User-friendly
2. Caesars Ohio
Caesars Sportsbook Ohio
21+ and present in Ohio. Gambling problem? Call 1-800-GAMBLER.
NEW USER OFFER
$1,500!


FIRST BET ON CAESARS
BET NOW
One of the most renowned names in the world of sports betting, Caesars Sportsbook provides bettors with many extremely valuable promos, constantly offered to returning and existing customers alike.
When using the Caesars mobile app, simply click on the 'Promos' tab and scroll through the contents, as you're likely to be eligible for one or many bonuses.
With offers to take advantage of 24/7, many Ohio bettors will simply make their decision on which sportsbooks to use based on these available bonuses and promotions offered at initial signup.
Caesars Sportsbook's highlighted feature: Top-tier bonuses
3. FanDuel Ohio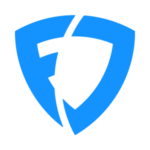 FanDuel Sportsbook
Must 21+ and present in participating state. Gambling problem? Call 1 - 800 - GAMBLER.
FanDuel Sportsbook is famous for its 'No-Sweat First-Bet' promotion, offering first-time users a complete bailout if their first bet doesn't end up cashing.
Bettors in Ohio will be wise to take advantage of the offer, ensuring that up to $1,000 of first-bet losses will be refunded.
FanDuel Sportsbook's highlighted feature: First-bet insurance
4. Barstool Ohio
Barstool Sportsbook
STATES: OH, MD, AZ, LA, CO, IL, IN, MI, PA, VA, NJ, TN, IA, WV
SIGNUP BONUS
$1,000


NEW PLAYER BONUS!
Barstool Sportsbook offers a wide array of promos for bettors of all interests to take advantage of. One of their most popular sign-up promos offers a bonus bet worth up to $1,000 in site credit for new users. The Barstool Sportsbook requires just a $10 minimum deposit for new bettors to get up and running.

Barstool Sportsbook's highlighted feature: Wide-array of promos
5. BetMGM Ohio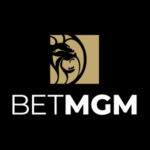 BetMGM Sportsbook
STATES: OH, MA, MD, LA, AZ, CO, IL, IN, IA, KS, MI, NJ, PA, TN, WV, VA


21+ and present in a state with legal sports gaming. Gambling problem? Call 1-800-Gambler.
$1,500


FIRST BET OFFER!
CLAIM OFFER!
BetMGM provides users with a premium feature that is currently only offered by one other major US sportsbook at this time (Bet365). Live Streaming of select events is a luxury of the betting experience to watch the outcome of your wagers unfold in real-time.
BetMGM Sportsbook's highlighted feature: Live streaming available
Ranking the Ohio Sports Betting Promos
Here are some of the best bonuses and promos Ohio online sports bettors can pounce on:
Top Ohio Sports Betting Odds
Of course, constantly accompanying online sports betting are the odds that come in tow. As of this moment, although Ohio online sports bettors will have to wait until the new year, many of the current odds are painting an intriguing picture for future legal sports wagering times in the Buckeye State.
Best Odds for Major Ohio Sports
With football season in full swing and basketball season just around the corner, here are the latest odds for the Cleveland Browns, Cincinnati Bengals, Ohio State Buckeyes, and Cleveland Cavaliers.
As of Sept. 27, 2022, FanDuel has the Browns' odds to win the Super Bowl at +4400, but if you head over to DraftKings, they have even better odds currently sitting at +5000.
As of Sept. 27, 2022, FanDuel has the Bengals chances to win the Super Bowl at +2200, but if you go to DraftKings, they have better odds offered at +3000.
As of Sept. 27, 2022, FanDuel has the Ohio State Buckeyes odds to win the College Football Playoff at +230, but if you drop into the DraftKings sportsbook you can find better odds at +240.
As of Sep. 27, 2022, FanDuel has the Cavs chances to win the NBA Finals at +3300, a slightly better value than the +3000 currently offered on DraftKings.
Top Ohio Sports Betting Teams
Perhaps what's so incredibly intriguing about the Ohio online sports betting launch is the idea that the state is loaded with powerful potential. Other than a few states, Ohio is best equipped to be an online sports betting monster.
Six Ohio teams can claim status as one of the franchises playing within the four major professional American sports leagues (NFL, NBA, MLB, NHL).
How to bet on the Cleveland Browns
The last few months have been a whirlwind for the Cleveland Browns, with the Deshaun Watson suspension looming over the franchise. With Watson out, the Browns will look to lean on their stout defense and reliable running game until their $230 million Quarterback is eligible to return.
Fans will have many ways to bet the Browns both in and out of season competition. Week-to-week points spreads, moneylines, and over/unders are some of the more popular bets to place.
Ohio sports bettors can also find interesting prop bets including player stats, team scoring, and much more. Other popular futures lines to bet include the Browns' odds to make the playoffs, win the division, conference, and the Super Bowl.
How to bet on the Cincinnati Bengals
After a surprise trip to the Super Bowl, the Cincinnati Bengals have been tabbed by many as a team to watch in the 2022-23 season. Quarterback Joe Burrow is a bright young star in the league with an elite Wide Receiver pairing in Ja'Marr Chase, his former college teammate.
Bengals fans will now have the chance to enjoy game days like never before with player prop parlays to make Sundays in the Fall more lucrative than ever. Find pre-set over/under totals for Bengals players' statistics, or use a prop builder to cook up your own parlay and stack the odds in your favor.
Find futures lines on Joe Burrow to win MVP, Ja'Marr Chase to lead the NFL in Receiving Yards, and more.
How to bet on the Cleveland Cavaliers
Cleveland Cavaliers fans will certainly be geared up for the 2022-23 season after their team pulled off the blockbuster offseason trade to acquire star Shooting Guard Donovan Mitchell from the Utah Jazz.
The promising young core of talent infused with the star power of Mitchell will see the Cavs look to build on last season's success in an attempt to contend in the Eastern Conference.
Cavs fans feeling bullish on the upcoming season will have a plethora of betting options on various sportsbooks including the team over/under win total, whether or not the Cavs will make the playoffs, as well as their odds to win the Eastern Conference.
Donovan Mitchell to win MVP will surely be a popular bet as well among other futures options for Cavs players.
How to bet on the Ohio State Buckeyes
Betting the Ohio State Buckeyes will certainly be a popular play as the program looks to continue its annual trip to the College Football Playoff. Head Coach Ryan Day has built a powerhouse in Columbus with each year's recruiting class replacing talent lost to the NFL Draft.
Buckeyes fans will feel closer than ever to all the action with the ability to bet on Ohio State to win the Big 10 as well as the College Football Playoff in the first month of legalized sports betting. C.J. Stroud will look to continue his Heisman campaign, and bettors will be able to take his odds to win the prestigious trophy.
Ohio residents will also be able to bet on Ohio State to cut down the nets when the March Madness tournament rolls around in the Spring.
How to bet on the Cincinnati Reds
It's undoubtedly a rebuilding period for the Cincinnati Reds, but that doesn't mean there isn't value to find on the betting lines. Unproven players and uncertainty surrounding the franchise can lead to larger-than-expected jumps in either direction, leaving ample room for bettors to place their wagers against the grain.
With Reds fans awaiting the next phases of their franchise rebuild, there will be many questions to be answered in the 2023 season. Those more bullish on the project will certainly flock to bet the over on the Reds wins total for the season, while more pessimistic bettors might look to play the "Next Manager to be Fired" lines.
Ohio Sports Betting Retail Locations
In addition to all the sports betting action offered via mobile apps, Ohio residents will have the option to visit physical Sportsbook locations with multiple major venues set to roll out the red carpets.
It's also worth noting that the Ohio Casino Control Commission has already approved hundreds of sports betting licenses including 17 at major bars and restaurants.
Type C Sports Gaming Host licenses feature kiosks that allow individuals to bet up to $700 in any given week. These kiosks will offer select types of betting including moneylines, points spreads, and parlays (up to four teams per wager). Do note that the kiosks will be owned and operated by a separately licensed entity.
Type B Sportsbook licenses allow for standalone Sportsbook venues, with as many as 40 licenses to be made available for Ohio businesses. Additionally, existing casinos will be eligible to add Sportsbooks to their venue on a Type B Sportsbook license basis to offer multi-dimensional betting.
Type A Sportsbook licenses are slated exclusively for casinos, professional sports organizations, or venues to include all pro sports teams, NASCAR, and PGA Tour events in the state of Ohio. Existing legislation has approved 25 of these Type A licenses, which should feature some of the premiere sports betting locations throughout the entire state.
FanDuel Sportsbook: Belterra Casino
6301 Kellogg Road, Cincinnati, OH 45230
(513)-232-8000
Monday – Friday: 11:00 am – 11:00 pm
Saturday & Sunday: 10:00 am – 11:00 pm
The FanDuel Sportsbook at Belterra Casino in Ohio features sports betting with 4 self-service betting kiosks, 12 television screens, and a large video wall with a sports ticker. Bettors will be able to wager moneylines, spreads, single bets, parlays, and more. Betting lines for all major U.S. sports will be available including:
Soccer

Football

Golf

Boxing

Motorsports

Collegiate Football and Basketball
Barstool Sportsbook: Hollywood Casino Toledo
1968 Miami Street, Toledo, OH 43605
(419)-661-43605
Open 24 hours
Barstool Sportsbook, as well as a Barstool restaurant, will be coming to Toledo when sports betting is legalized in 2023. Another Type A Sportsbook license, the Barstool Sportsbook and Restaurant are sure to be popular venues in the new year.
Bally Sportsbetting Lounge: FirstEnergy Stadium
100 Alfred Lerner Way, Cleveland, OH 44114
(440)-891-5001
Hours of Operation: N/A
The Cleveland Browns inked an exclusive partnership with Bally's Interactive to feature a gameday sports betting experience at FirstEnergy Stadium.
The partnership will feature Bally as an official sports betting partner of the team, and will provide fans with a Bally Sportsbook lounge at FirstEnergy Stadium with details set to be revealed in the coming months. Fans will also be able to bet on the Bally Sportsbook mobile app within the confines of the stadium, an added gameday accommodation.
Paycor Stadium (home of the Cincinnati Bengals) is yet to announce a deal for an on-site retail sportsbook location. However, this will likely be an ongoing development, so we'll make sure to monitor the situation and update you with any new details.
Caesars Sportsbook: Rocket Mortgage FieldHouse
1 Center Court, Cleveland, OH 44115
(216)-420-2000
Hours of Operation: N/A
On the basketball side of things, the Cleveland Cavaliers signed a sports betting partnership, this deal with Caesars Sportsbook. Plans for the partnership include an on-site retail Caesars Sportsbook location, set to open at Rocket Mortgage FieldHouse (home of the Cavs).
Caesars Sportsbook offers betting lines for all major sports including:
Australian Rules Football

Baseball

Basketball

Boxing

Cricket

Cycling

Darts

Football

Golf

Hockey

MMA

Motorsport

Rugby League

Rugby Union

Soccer

Table Tennis

Tennis
The Cavs have also penned a separate deal with Fubo Gaming, which will bring an additional 3,000 square foot sports lounge to Rocket Mortgage FieldHouse, set to open at a later date.
Do Sportsbooks Offer Casino Games?
With Type A Sportsbook licenses allowing for existing casinos to implement sportsbooks, it's safe to say that players in Ohio will be able to enjoy a mix of both sports betting and casino games at various brick-and-mortar casino locations. Though it must be noted that to this point, online casinos, or iGaming, is not yet legal in Ohio. At this time it's unclear when that may change, we'll keep an eye on the situation as the major 2023 launch date approaches.
How to Bet on Sports in Ohio FAQ
When can sports bettors legally place online wagers in Ohio?
Jan. 1, 2023: Ohio sports betting (online and retail) is set to officially launch on Jan. 1, 2023. That's when individuals interested in placing legal bets while located within Ohio state borders can begin to do so.
How and where can Ohio sports bettors legally place bets?
Online and Retail: Post-Jan. 1, 2023, Ohio sports bettors will have the ability to place legal sports wagers both online and at select retail locations. The online capabilities/options will be determined per state license.
How old will Ohio sports bettors have to be?
21 years or older: All Ohio sports bettors will have to be 21 years or older to place a legal sports wager.
How Can Ohio sports bettors get started on Jan. 1, 2023?
By downloading one of the licensed/approved online sportsbooks or by visiting one of the retail locations: Ohio sports bettors can get started (post-Jan. 1, 2023) by downloading one of the licensed/approved online sportsbooks or by visiting one of the retail locations set to house online sports betting. From there, the prospective online sports bettor will have the ability to take advantage of each sportsbook's new-user promo, i.e. DraftKings Sportsbook's $1,050 Signup Bonus that is already incredibly popular nationwide.
Other Live Sports Betting States